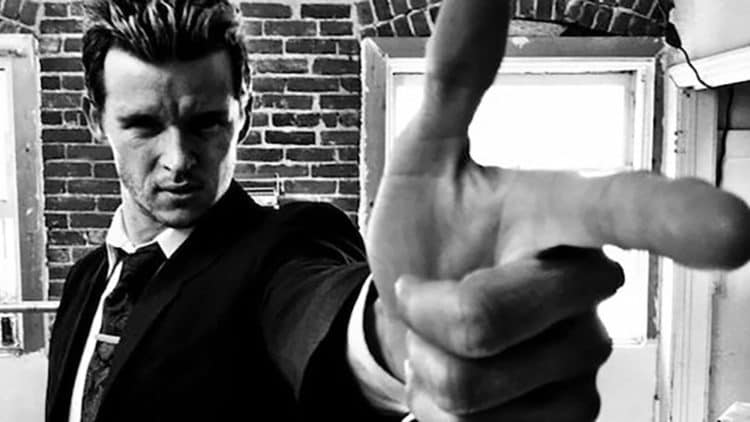 Ryan Kwanten has been in the entertainment industry for nearly 30 years, and he has become an international star during that time. Although Ryan's resume includes a long list of acting credits, he is probably best known for his role as Jason Stackhouse in the popular HBO series True Blood. For six years, the show elevated Ryan to heartthrob status and viewers just couldn't get enough of him. Since the show's end in 2012, he has continued to land great roles and he has a role in the upcoming Amazon Prime series, Them. Additionally, Ryan has a couple of projects in the works that are set to be released between 2021 and 2022. Here are 10 things you didn't know about Ryan Kwanten.
1. He Is Really Good At Scrabble
Acting isn't the only thing that Ryan is incredibly good at. Apparently, he also has a way with words, too. During an interview with Women's Health Magazine, Ryan said, "I'm undefeated in Scrabble. I can figure out an opponent's strategy and mold mine to offset theirs. I play a couple times a week, and I'll often play a game on my bed by myself against myself, which I realize sounds completely mad."
2. He Studied Finance
Even though it's clear that acting was the right path for Ryan, it wasn't always something that he was entirely focused on. In fact, when he went to college, he didn't study acting or anything even remotely related. He actually earned a degree in commerce (finance) from The University of Sydney.
3. He Loves Nature
Just because Ryan is a celebrity doesn't mean that glitz and glamour are the only things he enjoys. In fact, he is actually the kind of person who enjoys the simple things. When Ryan gets free time, he loves being outside and enjoying all the beauty that nature has to offer. Some of his favorite outdoor activities include hiking and hanging out by the water.
4. He Enjoys Connecting With Fans
No celebrity would be where they are without the love and support of their fans. This is something that isn't lost on Ryan. He is thankful for all of his fans and he loves getting the chance to interact with them. Ryan frequently uses social media as a way to engage with his fans and sometimes he even shares photos of the fan art they've created.
5. He Is An Award Winner
Winning an award is one of the highest honors an entertainer can receive and Ryan is proud to say that he's been able to take a couple of awards home. His first award was a 2009 Satellite Award for Best Ensemble, Television and his second was the 2011 Australians in Film Breakthrough Award.
6. He Gives Back To Those In Need
There are plenty of actors who feel that their only responsibility is to do their jobs and keep people entertained, but Ryan wants to do more with his platform than that. He is passionate about giving back to others and aligned with several causes and charities over the years.
7. He Is A Producer
Ryan has proven time and time again that he knows how to light up the screen every time he steps in front of the camera, but many of his fans don't realize that he can also bring that same magic behind the scenes. He made his debut as a producer in 2011 and he went on to produce nearly a dozen episodes of The Oath in 2018.
8. He Loves Staying Active
Ryan is well known for his chiseled physique and he's put a lot of effort into making sure his body is always camera ready. He told Women's Health Magazine, "I come from a very competitive sporting background—my dad was a world-champion surfer—so it's always been a part of my DNA. I do a lot of soft-sand running, hiking, yoga, and boxing, and I compete in triathlons."
9. He Is A Sports Fan
Not only does Ryan like to stay active himself, but he's also a big fan of sports and he loves attending live games whenever he gets the chance. He particularly enjoys hockey and basketball and although he's not a native of Los Angeles, he's a fan of the Clippers and the Lakers.
10. He's All About Positivity
The world can be a very negative place, but Ryan does his best not to add to the problem. Ryan tries to set the good in every situation and he encourages others to feel the same way. Occasionally, he even shares positive quotes and memes on his Instagram account.
Tell us what's wrong with this post? How could we improve it? :)
Let us improve this post!