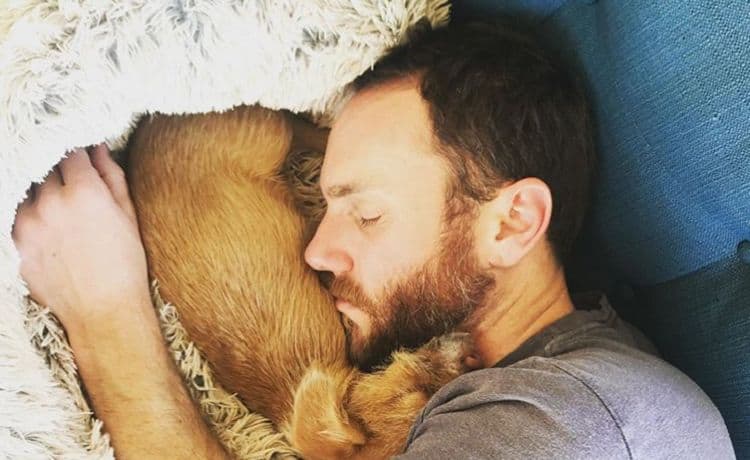 Sometimes it's hard to duck out of the shadow of famous family members since they've done so much throughout their lives that trying to get anything on your own without having them mentioned more than a few times is difficult. But Charlie McDowell has done his own thing and apart from being the son of Malcolm McDowell and Mary Steenburgen. So far in his life he's done quite a bit and accomplished enough that one could say that he's become his own man and has his own life that he gets to enjoy and work around. From the many pictures that have circulated around him and his family though he does seem to be a family-oriented person and tends to enjoy hanging around those that mean the most to him. On top of that, he's also a rather busy figure in the industry as he's become someone that happens to be in the spotlight from time to time for his own works.
Here are a few things about Charlie you might not have known.
10. He's the president of his own production company.
Being able to call yourself your own boss is pretty nice at times since there's no one that's going to be sniping at you over your shoulder about this or that. But it does come with a lot of responsibility that he seems to have taken on quite well.
9. The website he operates is kind of off the wall.
It's said that it's dedicated to the things he hears from his neighbor upstairs. Far be it from me to criticize but the content therein seems like it could go all over the place and need to be heavy supplemented. But it sounds like it works.
8. His following on social media seems like it should be a lot higher.
Maybe he's not quite as active as people want us to believe or maybe he's just as well known but his numbers are fairly low. When you think about it though not a lot of directors seem to have very high numbers unless they're that active and keep a very high profile around the internet.
7. He was with Emilia Clarke for a while.
It sounds like this year-long romance ended largely because of work commitments that kept them apart for too long. It's hard to maintain a long-distance relationship, particularly when that distance isn't so easy to bridge with a short drive between states.
6. His net worth is said to be around $1.1 million.
There are some sites that say it's not known and others that give this rough estimate. One thing that isn't being shown however is his annual salary as it doesn't appear to be known at this time. It could be that he doesn't want people to know which wouldn't be too surprising since it's really no one else's business.
5. As of now it would appear that he's single.
He has been seen with some of the most prominent women in Hollywood but at this point it would seem that he's enjoyed being single and is taking it easy from the relationship game. If he's looking then he's not being too obvious about it since it doesn't appear that he's had his eye on anyone for a while. Rooney Mara was actually his last girlfriend and they seemed to have split in 2016.
4. There isn't really much about his childhood on the internet.
One thing about the internet is that people are going to want to know as much about celebrities and those that are in the public eye as possible. For some people it's almost like a compulsion, they just HAVE to know every last little tidbit about a person that they've been keeping their eye on. In terms of career and what they're doing if said individuals are open to discussing it that seems fine. But when it comes to personal matters it's usually best to just let it be. People's childhood days are a matter of personal privacy after all, and if they want to share those days then they will.
3. Amazingly it seems that he's steered clear of controversy at this point in his career.
That seems absolutely amazing since almost every actor or celebrity of any sort has been through some snafu at some point in their career. Either he's done something that hasn't hit the radar as it might have been too small or not interesting enough, or he's really kept his nose clean and been a decent person.
2. He's also a director.
It kind of depends on what type of films you like as to whether you'd enjoy his movies, but at this time he's been successful enough that he's continued to do what he enjoys.
1. Charlie seems like kind of a whimsical person.
Taking a virtual stroll through his pictures on Instagram it would seem that he's a rather laid-back individual as well.
It'd do to look him up just to see who he is and what he does.