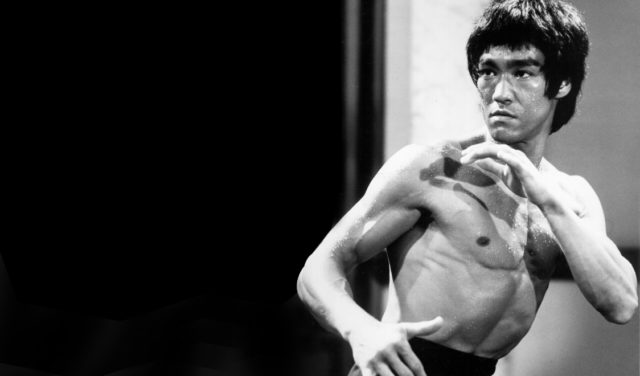 The real reason that Bruce Lee came back to the United States when he was 18 was that he essentially beat up the wrong person. A lot of people want to think of Lee as the wise and venerated fighter that knew when to throw a punch and when to just walk away. That might have been who he became but when he was younger he didn't hesitate to fight. In fact the reason he was sent back to the US was because of his street fighting, which was frowned upon then just as it is now. A police officer stated to his parents that he would have to throw Lee in jail if he caught him doing it again. However it was a fight in which he beat the son of a known and dangerous Triad family that Lee was finally sent to the states to lead a safer and more reasonable life.
The Triads might not be the bloodthirsty and ultimately nasty gang they were once thought to be, but back in that day they were still not to be messed with. Lee's father was adamant about his son making a life where he wouldn't constantly be watching his back, so he sent him to San Francisco to live. After staying there for a while Lee made his way to Seattle where he would eventually enroll in the University of Washington and later on drop out when he moved to Oakland with his wife Linda where he would help to open a martial arts school.
He was kind of a hothead when he was younger and did things the way he wanted to do. This was what eventually caught the attention of the Chinese community since he taught Chinese martial arts to Caucasians and anyone else that wanted to learn. The few movies that have been made concerning this fact have glossed over a few things and embellished quite a bit but they at least got the idea that he didn't care what people thought, he would teach who he wanted. This would eventually set him against renowned martial artist Wong Jack Man. The fight had a decisive winner depending on who a person talked to but for many it was believed that Bruce was the aggressor as Wong simply tried to stand his ground and not seek to kill. Bruce relayed his version of the event while Wong Jack Man did the same, even going so far as to issue a challenge to Lee if he wanted to fight again. For some reason Lee didn't answer, though he did continue to teach whoever he wanted.
There's no doubt that Bruce Lee might have fallen in love with his own legend at one time. He was one of the absolute greatest martial artists that the world has ever seen and he was a potential threat to anyone that dared to take him on in a fight. But even a young and cocky Bruce Lee wouldn't have stood much a chance against an organized crime family, so it's obviously best that he made his way to the US.
Tell us what's wrong with this post? How could we improve it? :)
Let us improve this post!