When it comes to content creation for the web and television, only a handful of names outrank Ryan Bergara. He's one of Hollywood's video editors and producers who have made a name for themselves. Bergara is most popularly known for his work on BuzzFeed Unsolved.
Over the years, while finding his niche and passion, Bergara worked with several notable production companies. Since his first credited project in 2009, Bergara has stayed busy on-screen and off-screen. For more about the talented producer, here are 10 things you didn't know about Ryan Bergara.
1. He's A Sagittarius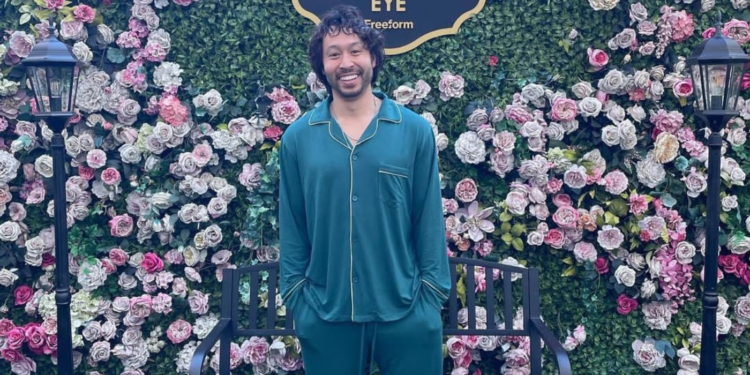 Ryan Bergara was born Ryan Steven Bergara, in Los Angeles, California, on November 26, 1990. His birth date puts him in the range of the zodiac sign of Sagittarius. People under this zodiac sign are known for their independence, emotional intelligence, honesty, and curiosity. Anyone who knows Bergara knows he's a reflection of these qualities. Bergara also has multi-ethnic ancestry. He has Japanese, Mexican, and Filipino ancestry.
2. Ryan Bergara's Early Years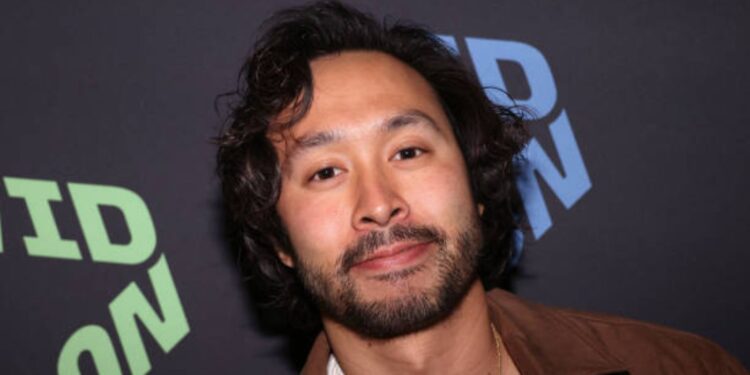 Ryan Bergara has always had a creative mind from when he was young. At around the time he was seven, he created several comic-esque issues called Sausage Man. He has always been curious and regards his younger self as a "little bit of a freaky kid." While games may have intrigued kids his age, Bergara would consider visiting a Houdini Magic Shop a fun day activity.
He attended Arcadia High School in Arcadia, California. As a student, Bergara was quite active. He was a volunteer member of the Senior Men and Women, whose objectives were to ensure a clean school environment and provide canned foods for needy communities. After graduating from Arcadia High School, Bergara attended Chapman University in Orange, California. He graduated in 2013 with a BFA in Television and Broadcast Journalism.
3. He Began Believing In Paranormal Activities When He Was 17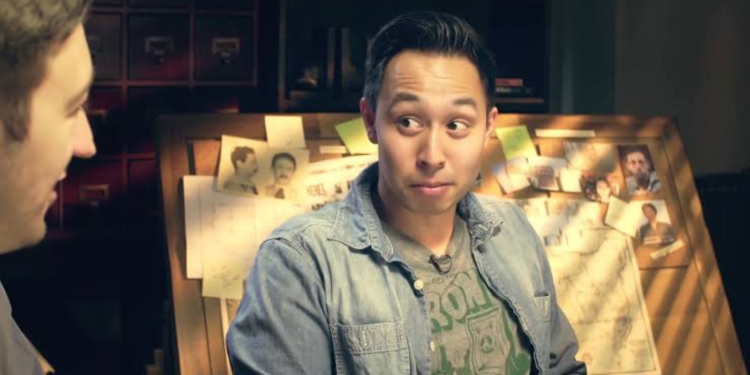 Growing up, Ryan Bergara had a few encounters with paranormal activities but always remained a skeptic. However, everything changed on September 5, 2009. Bergara visited the retired British ocean liner, RMS Queen Mary, with some friends. With tales of ghosts being seen on the ship, Bergara wanted to get a first-hand experience of the paranormal. He began to taunt and provoke the spirits when he felt it was all a hoax.
He said he felt a presence poking his face throughout the night as he lay on his cabin's bed (Cabin B-4A4). At first, he thought it was his bedmate but discovered he was fast asleep and snoring. Bergara's irrevocable proof for the existence of ghosts came in the morning. With his friend's camera casually rolling as he was about to brush his teeth in the bathroom. The toothpaste, resting on top of a Ziploc bag, suddenly falls to the ground. That action turned Bergara from the skeptic he was to the staunch believer in ghosts that he is today.
4. Ryan Bergara's Career History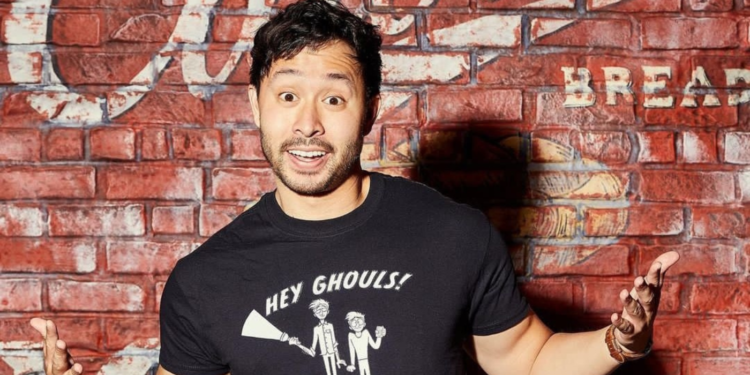 Ryan Bergara has had an impressive resúmé over the years. When he was 16, he applied for an apprenticeship position at Warner Brothers but was declined. According to his LinkedIn page, his career begins as a Digital Picture Editorial intern at Sony Pictures Entertainment while still at Chapman University.
He also interned at Viacom as part of its Production Management department. Bergara landed his first real job in May 2013 as a Videographer/ Editor at Whalerock Industries. He left the job after nine months in January 2014. Bergara briefly worked at Take One Productions for six months as a Camera Operator, Editor, and Producer. He left and got a job as a Video intern at Buzzfeed. The rest became history!
5. Ryan Bergara's Work On Buzzfeed Unsolved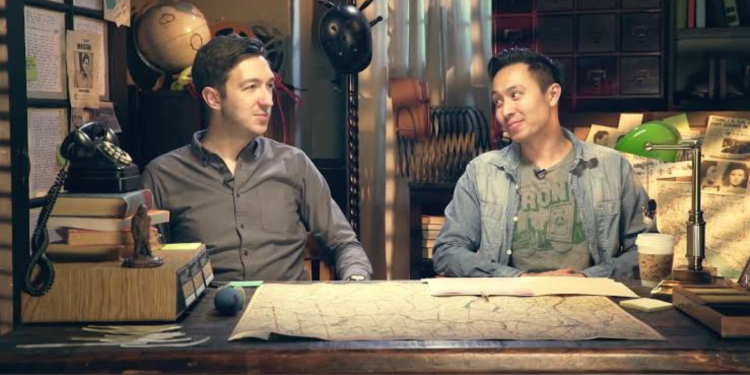 Ryan Bergara met Shane Madej while as a Video Intern at Buzzfeed. After a series of experimental videos, the idea for Unsolved came to Bergara's mind. Impressed by the pilot episode, Buzzfeed greenlit the web series in 2013. 15 seasons, 121 episodes later, Buzzfeed Unsolved became one of the most-watched documentary entertainment series on YouTube. It premiered on February 4, 2016, and aired its last episode on November 19, 2021. Before the series' end, Shane had co-founded and launched Watcher Entertainment with Madej and another Buzzfeed colleague, Steven Lim. The company produces several unscripted shows and podcasts.
6. He Has Starred In More Short Films Than You Think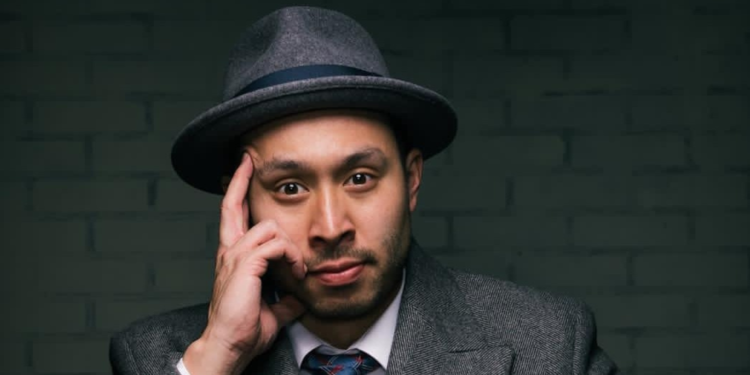 As an actor, Ryan Bergara made his on-screen debut in 2017. However, his first film appearance was a short film, The Pyramid (2019), where he played Martin. Bergara appeared in two other short films that same year. The following year, he also appeared in three short films, ending the year with Holiday Hand Grenade (2020), where he played Carson. In 2023, he played Alex Lee in Blackwater and was featured in the short comedy Why You NEED 10-Step Verification.
7. Ryan Bergara's Work As A Producer And Director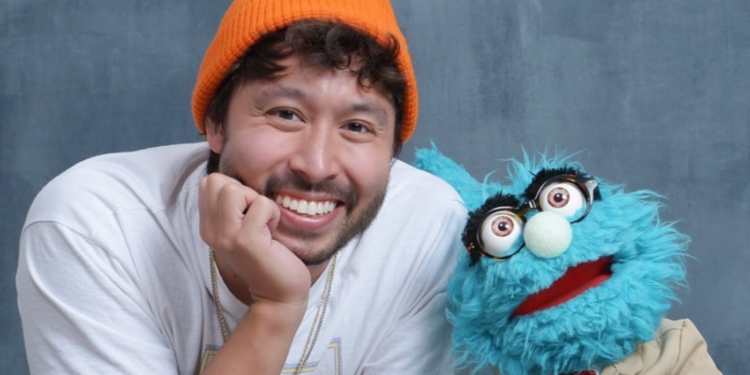 Ryan Bergara founded his company, Jamexi Productions, in 2009. That same year, he directed and co-produced his first short film, Exposure (2009). He directed, and executive produced Buzzfeed Unsolved: 3 Horrifying Cases of Ghosts and Demons (2016) and several other Buzzfeed Unsolved episodes. He's credited as Director for 24 episodes of Are You Scared? TV series from 2020 to 2021. Bergara's last five works as an executive producer are Weird (and/or) Wonderful World with Shane (and Ryan) (2020–2023), Too Many Spirits (2020–2023), Mystery Files (2023), Ghost Files (2022–2023), and Puppet History (2020–2023).
8. Movies And TV Shows He Has Starred In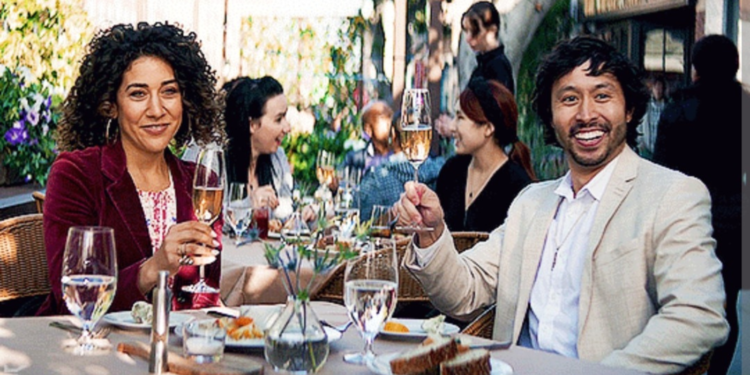 Ryan Bergara's first feature film appearance was a cameo. He's credited as the Toasting Man, a role he played with his wife in Ant-Man and the Wasp: Quantumania (2023) but he got his feature film debut in Robert Schwartzman's comedy-drama, The Good Half (2023) where played a supporting role as Andy. On the small screen, Bergara debuted in 2017 in the animation comedy The Hot Daga. He guest-starred in other TV shows like S.W.A.T. (2020), Homemade (2020), and Pam & Tommy (2022).
9. Ryan Bergara Is Married To Marielle Scott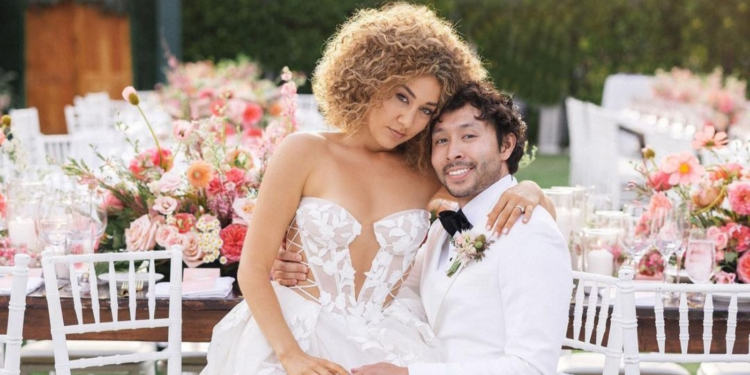 Ryan Bergara married actress, writer, and producer Marielle Scott on July 30, 2022. Scott is an accomplished actress with television, short, and feature film credits. She played Shelly Yuhan in Greta Gerwig's Lady Bird (2017), Jess Plus None (2023), and the TV movie Christmas for Keeps (2021).
10. He Has A Growing Presence On Social Media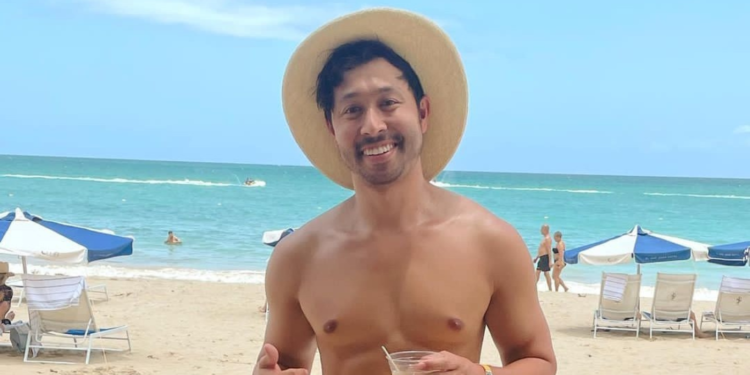 Besides getting much success and fame from Buzzfeed Unsolved on YouTube, Ryan Bergara has an impressive following on other major social media platforms. With an accumulated followers of over 1.6 million, Instagram is where Bergara has his highest number of followers. Ryan Bergara is also active on Twitter but least active on TikTok.