Amandla Stenberg is one of the fastest-rising stars and a voice to reckon with in the entertainment industry. Her career began in commercials as a child star before her 2011 debut in Colombiana. Stenberg got her breakthrough a year afterward when she played the role of Rue in The Hunger Games (2012). Subsequently, she was cast in many films and television series, including Sleepy Hollow (2013–2014), Rio 2 (2014) and Mr. Robinson (2015).
While she was already a star in her own right, Stenberg garnered international acclaim for her roles in Everything Everything (2017) and The Hate U Give (2018). Based on the novel of the same title, the latter chronicles the struggles of the Black Lives Matter movement and was released to positive reception. For the top-notch delivery of her role, Amandla Stenberg won the NAACP Image Award for Outstanding Actress in a Motion Picture among other nominations. More recognition has since come her way.
Biography of Amandla Stenberg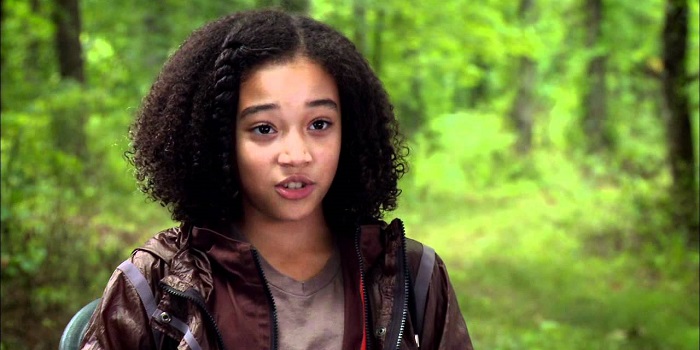 Amandla Stenberg was born on October 23, 1998, to Karen Brailsford and Tom Stenberg. Born in Los Angeles, California, the actress is an American by nationality but her ancestry includes different ethnicities. While her mother is of African-American origin, her father is Danish with Greenlandic Inuit ancestry from his mother's side.
Amandla Stenberg's first name is a Zulu and Xhosa word which means power or strength. There is a scarcity of information about her family but she has two older half-sisters from her father's previous relationship. While her mother is a spiritual counselor cum writer and her father a businessman, Amandla Stenberg was able to carve a niche in the entertainment industry as a child star. She began by appearing in commercials for brands such as Kmart and Boeing, as well as modeling for Disney when she was four.
Amandla Stenberg Rose To Fame After Her Role In Hunger Games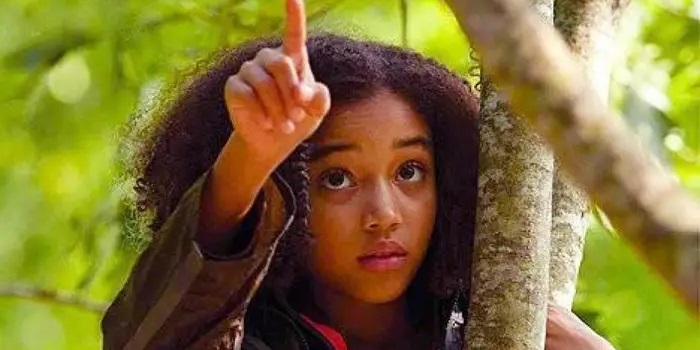 The Los Angeles native made her acting debut in Colombiana (2011) to rave reviews and went on to get her breakthrough role the next year. Amandla Stenberg was 14 years old when she starred in The Hunger Games (2012) as Rue. Her role received critical acclaim as the movie gained financial and critical success worldwide. Subsequently, Stenberg received award nominations, including a Black Reel Award nomination. She was also named the No.1 Breakout Kid Actor of 2012 by Entertainment Weekly.
The Hunger Games put Amandla Stenberg's name on the map as an actress to watch. As such, her career picked up with different roles in the small and big screens. She voiced Bia in Rio 2 (2014) and appeared as a series regular in Mr. Robinson in 2015. For her role in Beyoncé: Lemonade (2016), Stenberg received the BET YoungStars Award.
Everything Everything and The Hate U Give Skyrocketed Her Fame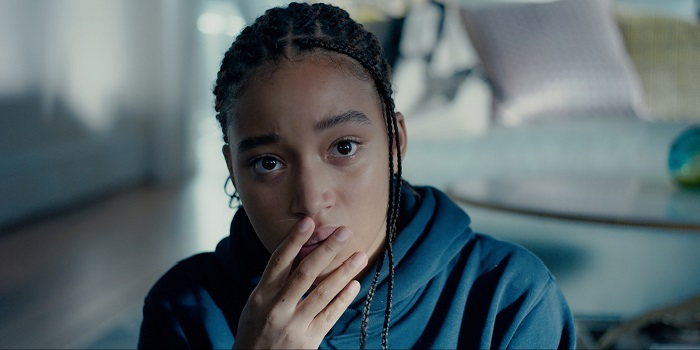 After releasing her comic book Niobe: She is Life which she co-wrote with Sebastian Jones in 2015, she dropped the second part, Niobe: She is Death in 2017. It was a remarkable year for the actress who later starred in the Stella Meghie-directed romantic drama Everything, Everything. She did justice to the main role, Maddy Whittier, earning a Teen Choice Award for her performance.
Amandla Stenberg was cast in another career-defining role in 2018 as the lead in The Hate U Give. Her depiction of Starr Carter resonates with the Black Lives Matter movement and received well-deserved recognition. In addition to winning an NAACP Image Award, Stenberg was nominated for a Critics' Choice Award among other nominations for the role. Other notable projects in Amandla Stenberg's filmography include Where Hands Touch (2018) and Spider-Man: Across the Spider-Verse (2023). She is playing the main role in the upcoming Star Wars series The Acolyte.
Activism and Influence on the Industry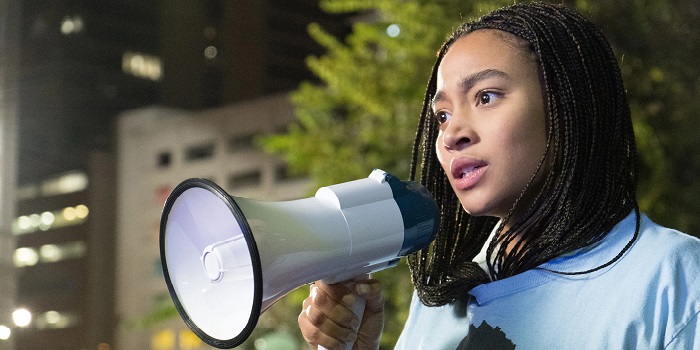 Amandla Stenberg is one of the voices that speak for her generation. The actress is known for her outspoken approach towards political views and gender issues. Her exploits as an intersectional feminist earned her the Ms. Foundation for Women's Feminist of the Year award in 2015. In 2016, Stenberg was one of the speakers at WE Day California, a WE Charity event. Again, Stenberg made Time's list of Most Influential Teens in 2015 and 2016. She was also mentioned by Oprah Winfrey in the SuperSoul 100 list of visionaries and influential leaders.
Inside Amandla Stenberg's Interesting Love Life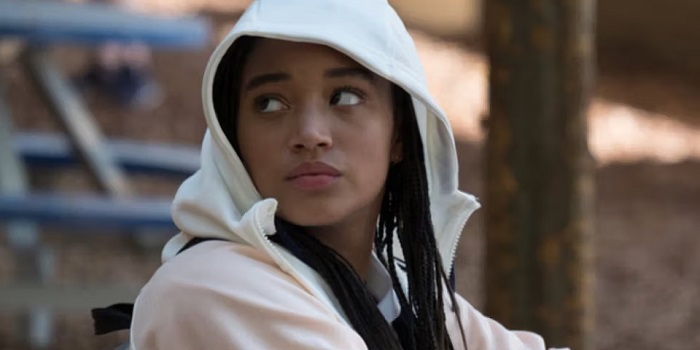 Amandla Stenberg has been through inspiring changes in her personal life. She came out as bisexual in January 2016, though she later stated that she preferred the word, pansexual. In March of the same year, she came out as non-binary. As such, Stenberg identifies as she/her, as well as they/them. She later came out as gay during an interview with Wonderland magazine in June 2018.
She was in a relationship with American rapper and actor Jaden Smith. They began dating in 2014 and pulled the plug on their relationship in 2015. Other people in Amandla Stenberg's dating history include American singer King Princess (real name: Mikaela Mullaney Straus) and American guitarist Snail Mail.