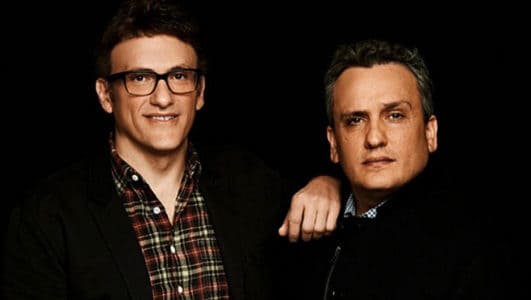 Anthony and Joseph Russo have been working in the entertainment industry for more than 25 years. However, they are most well known for the work they've done with Marvel over the last seven years. Together, the brothers have directed four very successful films under the Marvel umbrella. When it comes to directing superhero projects, they definitely know exactly what to do. However, it appears that the lucrative collaboration between the brothers and Marvel could be coming to an end. Rumors have started to circulate that the Russos may be thinking about cutting ties with the Marvel Comic Universe. Continue reading to learn more about the rumor involving the Russo brothers parting ways with Marvel.
Here's Why The Russos Could Potentially Be Done With Marvel
When news started to circulate about a possible split between Marvel and the Russo brothers, lots of people were shocked. On top of that, it couldn't have come at a worse time for Marvel. Not long before the Russo rumors, Marvel and Disney found themselves getting some serious negative press after Scarlett Johannson sued Disney for breach of contract. In the lawsuit, Johannson claimed that Disney broke their end of the deal by releasing Black Widow, which she starred in, on Disney + the same day it was released in theaters. Releasing the film this way would cause her to lose money because it encouraged people to stream the film at home instead of watching in theaters.
Allegedly, this incident is actually what caused a rift between the Russo brothers and Marvel/Disney. According to an article from the Wall Street Journal:
"Since the lawsuit, brothers Joe Russo and Anthony Russo, directors of Marvel's "Avengers: Endgame," the highest-grossing movie of all time, hit an impasse in negotiations to direct another Marvel movie. The Johansson dispute left them unsure how their next movie would be distributed and how they would be paid, according to people familiar with the matter. The Russos declined to comment."
At the moment, however, it doesn't appear that the Russo brothers or Marvel have publically addressed these rumors. To be clear, however, the Russo brothers were probably only going to make one more movie with Marvel/Disney either way.
How Fans Feel About The Possibility Of The Russos Ending Their Relationship With Marvel
As soon as the rumors hit the internet, Marvel fans couldn't help but chime in. As you can probably guess, people aren't too happy at the thought of the Russo brothers being done with Marvel. A Reddit user named shyamadash said, "Disney needs to be more careful and stick to Feige's always keep your talent happy model. The moment you sign an actor to a character you're handing over that character's visual identity to them. If they keep f***ing over talent they're gonna end up with a lot of talent as well as fans upset." Several other users blamed Disney's new CEO, Bob Chapek, for all of the recent turmoil. Many feel like he needs to leave (or be let go from) the company ASAP. If not, Disney is going to find itself in even more sticky situations.
Another user named pita03 added, "This worries me a lot. The Russo Brothers directed what I feel are some of the best if not the best MCU movies and from what I understand they have also been involved in the creative direction of the MCU a great deal since Joss Whedon left after Age of Ultron. The Russo Brothers thinking about leaving should equal huge red flags, alarm bells, sirens blaring, etc. Disney needs to cave on this issue immediately because they CANNOT afford for this to become a trend with their talent as well. Marvel has a reputation to uphold and it will literally affect Disney's bottom line if that reputation takes a dive."
What's Going On With Scarlett Johannson's Lawsuit?
The outcome of Scarlett Johansson's lawsuit won't just impact her, it could actually affect the entertainment industry as a whole. As streaming continues to play a growing role, there's no doubt that everyone is going to have to adjust. At the moment, however, it appears that Disney is adjusting in the wrong direction. While there's no denying the fact that Johansson isn't hurting for money, people believe it's about the principle of the situation. At the moment, the lawsuit is still pending. An article from CNBC revealed that Disney wants to have a private arbitration while Johansson and her team want to take it to court. Only time will tell how things play out. For now, however, Marvel/Disney appears to be on thin ice with a lot of people.