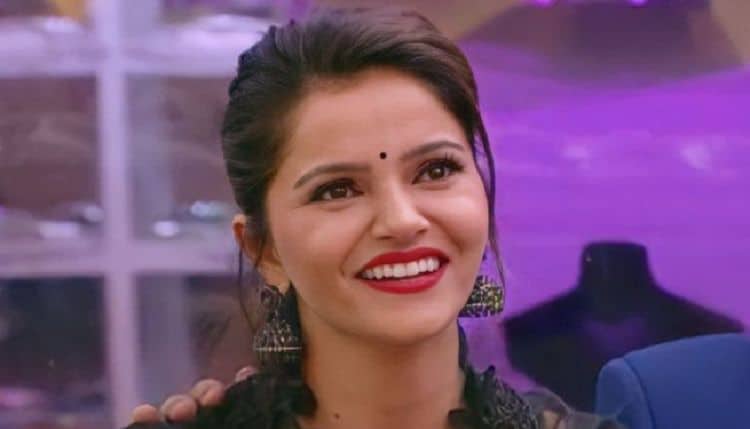 When it comes to Indian actresses, the world is always curious. Rubina Dilaik is one of those actresses everyone seems to want to get to know better. She's a star who has been on television more than a few times, and she even takes the time to participate in reality television. Her life is a fascinating one, and there are so many things fans want to know. So elegant and talented, the world is wondering who she is and what she's going to do in her life. We thought it was time to find out.
1. She's Young
Rubina Dilaik was born on August 26, 1987. This means she celebrated her 33rd birthday in 2020 in the midst of a global pandemic that likely meant she did not get to do anything exciting. However, her 34th birthday should prove a much more enjoyable time.
2. She's From India
She was born and raised in a place called Shimla. It's located in Himachal Pradesh, which is in India. She grew up with her parents, she went to school here, and she was there most of her life. She does, however, travel often now that she's an actress, and she's been to some very exciting places.
3. She's the Daughter of a Writer
Her father is a writer. He's the author of many Hindi books, and it's clear that talent in the artistic nature runs rampant in her family. The creative side of things doesn't always find its way into every family, but many families find that their own creative outlets are often the ones that are the best for everyone when used to enhance their lives.
4. She's a Beauty Queen
Growing up, she spent much of her time in beauty pageants. She was lovely then, and she is lovely now. She began her local pageant career as a child, but she was eventually crowned Miss Shimla. That was in 2006. She went on to compete in bigger pageants. She was given the title of Miss North India in 2008.
5. She's A Debater
As a child, she was part of her school's debate team. She went to school at the Shimla Public School, and she spent her time working on her debate skills as an old child. She was so good at it that she was able to compete at a national level. It is a big deal for kids to make it that far, and she knows that she did something really remarkable.
6. She's Made History
It might not be for something as amazing as curing cancer or writing a best-selling novel, but she did make history – twice. She was number 11 on the 50 Sexiest Asian Women list for Eastern Eye. That was back in 2016. By the time the 2017 edition was released, she'd been moved to the top 10.
7. She's Married
She doesn't share much of her personal life with the world, but we do know that she is a married woman. She married her husband, Abhinav Shukla, back in 2018. He is also an actor, and he also lives most of his life in the spotlight. Considering they are both in the public eye all the time, it's amazing to us that they are both so good at keeping their lives private.
8. Her Marriage is In Trouble
When she entered the Bigg Boss 14 house and decided it was time for her to open up about her marriage, she opened up about the fact that it is not going well. She and her husband of nearly three years are not in a good place. They both say that their marriage is close to over, and that separation is something they've been dealing with. However, they're trying to work on things and this is their attempt to be together.
9. They Separated in April 2020
What's so interesting about their separation, however, is that they decided they'd give one another six months. Their separation would last six months, and that is when they'd decide what they wanted and how to proceed. When that time was over, they made the decision to be together, and that they would fight for their marriage.
10. Reality Television Has Helped Their Marriage
Living in the Bigg Boss house has helped their marriage. They knew that they wanted to do this together when they were separated, but they also know now that their issues are relatively small in comparison to the many issues the people in this show are facing. They feel strongly about their future.
Tell us what's wrong with this post? How could we improve it? :)
Let us improve this post!