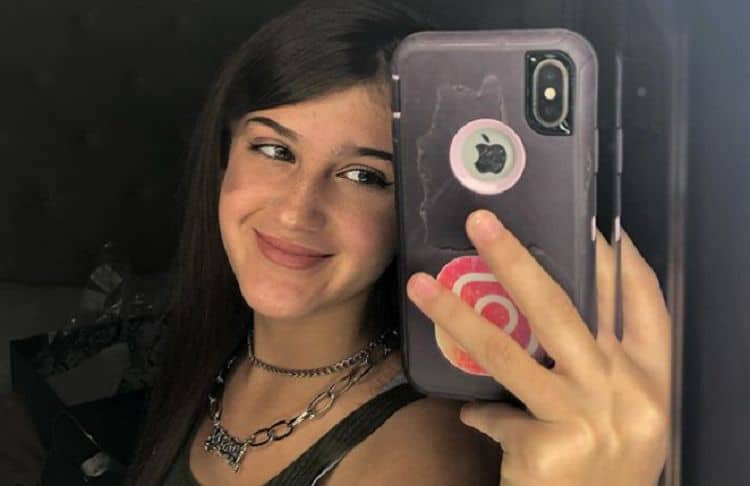 Being a teenager these days is a completely different experience than it used to be. While kids in other generations only had to worry about trying to be popular at their own schools, today's teens are aiming to be popular on the internet. 13-year-old Roselie Arritola knows this first hand. Like many other people her age, Roselie has learned to use social media as more than a way to keep in touch with people. She is a legitimate content creator. With a social media following that includes more than 100,000 people, Roselie has made a name for herself thanks to her belly dancing skills and she has found success across multiple platforms. Keep reading for 10 things you didn't know about Roselie Arritola.
1. Some People Feel Like She's Too Mature For Her Age
Unlike other people her age who are popular on social media, Roselie's platform isn't based around her being fun and wholesome. Instead, many of her followers have accused her of portraying herself to be much older than she is. From her dance moves to her outfits, people have commented that they feel like some of her content is inappropriate. However, Roselie doesn't let the opinions of others get her down.
2. She Loves Hanging Out By The Water
Even though Roselie has a huge platform and spends a lot of time posting things on social media, she is still a 'normal' kid in a lot of ways. She loves hanging out with her friends. When she has free time, you can usually catch her hanging out by the pool or at the beach.
3. She Is Also Known By Another Name
If the name Roselie Arritola doesn't ring any bells for you, that could be because you know her under another name. She also goes by Jenny Popach and That Girl Maria. Apparently, her real name is Roselie Arritola, but it's unclear why or how she chose the other names she uses.
4. She And Her Mom Allegedly Broke Into The Hype House
Roselie and her mother have been getting a lot of heat after allegedly breaking into the Hype House. For those who aren't into TikTok, the Hype House is a mansion in Los Angeles where members of the Hype House TikTok crew live. On June 12th, Roselie's mother, Maria, posted multiple videos that showed her and her daughter breaking into the home and wandering around. Although members of the Hype House were not living in the location at the time, they were still renting the space. Maria has since deleted the videos, and both she and Roselie have apologized. However, some members of the Hype House have already suggested that they will be filing a lawsuit.
5. Her Mom Is Also Popular On TikTok
Most kids cringe at the thought of their parents using social media, but Roselie's mother, Maria Ulacia, is a social media star in her own right. Although her following isn't as large as her daughter's, it's still nothing to laugh at. She has over 191,000 followers on TikTok and her posts have gained over 10.5 million views.
6. She's From Florida
Roselie was born and raised in Florida. However, it looks like also lives in Los Angeles some of the time. She certainly wouldn't be the first social media star to move to Los Angeles in hopes of taking her career to the next level. Unfortunately though, her antics at the Hype House may have put a damper on her chances of collaborating with the L.A. TikTokers.
7. She Was Accused Of Mistreating Her Mother
Everyone knows that parent/child relationships can get a little rocky during the teenage years. However, some of the issues Roselie and Maria have had seem like much more than a rough patch. Earlier this year, Maria uploaded some videos where she expressed her sadness and frustration with their relationship and suggested that Roselie had been very rude to her. Shortly after, they both made posts saying they were on good terms, but lots of people aren't buying it.
8. She Was A Competitive Dancer
Roselie didn't just start dancing because she thought it would be a good way to create a buzz on social media. She's actually been dancing for most of her life. She was involved in competitive dance for many years, but it's difficult to tell if this is something she still participates in.
9. People Say She Looks Like A Young Kylie Jenner
Does Roselie's face look familiar to you? A lot of people feel that she looks like a young Kylie Jenner. Some even think that she looks more like young Kylie than current Kylie does. Those of you who are old enough to remember what Kylie looked like as a kid might be able to spot the resemblance.
10. People Think She Needs To Go On Dr. Phil
After the issues she's had with her mother and the recent break in at the Hype House, several people are suggesting that Dr. Phil invite Roselie on his talk show as a guest. Since Dr. Phil has a history of confronting 'troubled' teens, this might not be such a bad idea.