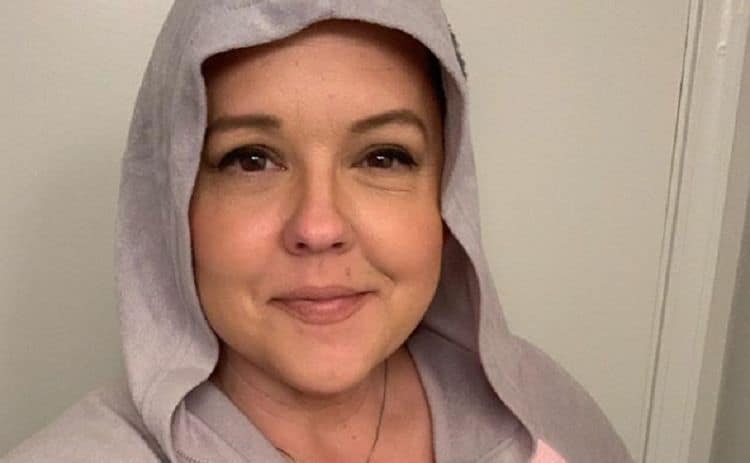 Rebecca Parrott stars in the American reality TV series 90 Day Fiancé whose persona on the show is riddled with fascinating drama. For the fans of the TV series, Rebecca is among the stars that keep them glued and impatiently waiting for the next episode. Following the show is not just about waiting for the next interesting turn, but dreading a breakup at each turn. Georgia born Rebecca Parrott is a private investigator in life and is a 47 year old mother of three grown children, all parents themselves. She has three past marriages all ending in divorce. On the show, she is currently in a relationship with 26 year old Tunisian born Zeid Hakimi. If you are currently not a fan, the 90 Day Fiancé is a series worth adopting. It is based on following couples who have agreed to marry and enter the US on the fiancé visa, officially called the K-1 visa. The terms of the visa are the couple must have married within 90 days of the immigrant getting into the US. The show is based on these 90 days. Rebecca and her fiancé have a stormy background, which makes following the show exciting. In this article we bring you a peek into little known details about Rebecca.
1. Social Media Engagement
Some celebrities prefer to keep a low profile, but Rebecca keeps up with her fans on a regular basis. Her most active social media account is a verified Instagram. On this account she is open about the controversial issues that come up during the show, responding to fan jabs and concerns with sharp wit and a delightful sense of humor. She also regularly updates her YouTube channel which is particularly beneficial when a response to a fan concern or question requires a little more than an Instagram post. She hardly has any other active profiles on social media. Facebook and Twitter diehards will have to contend with a lack of active presence on the two platforms.
2. Starts a relationship with a background check on the man
Rebecca is a private investigator with Camp Investigation Services which was founded in 2009. This may account for the extremely limited personal information available about her and her day to day activities. Being a private investigator has also brought intrigue into her relationships with extensive background checks on the men she dates being the first step before committing to the man.
3. Is comfortable as a motor vehicle mechanic
While growing up she had opportunity to fiddle with engines alongside her father. That gave her a basic knowledge of the workings of motor vehicle engines. After her first divorce Rebecca took a course in motor vehicle mechanics and went on to take a job as a mechanic. She worked on this job for close to two years. Immediately after the first divorce she also bought a bike because she enjoyed the thrill and freedom that comes with riding one.
4. Her middle name is Sue
Rebecca Parrott's middle name is Sue. She met 26 year old Tunisia-born Zeid online. Prior to this meeting Rebecca had three other marriages. Her first marriage is to Tayloe, with whom they have three grown children. The years prior to a final separation were rocked by back and forth custody battles for the children. Her second marriage was to Seifart, and her last marriage was to Morrocan-born Belettar. This pre-Zeid marriage to Belettar has kept fans on the 90 Day Fiancé show captivated because the divorce was not quite final while she started the relationship with him.
5. Loves her three children and is proud of their achievements
With her children all grown now and themselves parents, the relationships are more friendly and amicable. She has three children with Taylor, and has no children from the other two marriages. Her children are 22, 25, and 28 years old. Her love and joy at her children's successes shines through on her social media updates. Throwback updates on days celebrating with a child give us a glimpse into a mother who loves her children.
6. Has surprising personal interests
She has a strong passion towards business and they had a business together with Zeid in 2018. The core direction of Zuzo Import was to bring North African art into the US. Zeid is an avid collector of art pieces from back home in Tunisia. Other interests shared by the couple are a love for travel. It is no surprise that after they connected online, Rebecca traveled to meet Zeid in Tunisia. Tunisia being a predominantly Muslim country and thus one with strict code of dress especially for women did not faze Rebecca. New challenges are her forte and she faces head on. She also dabbled in catering and run a company called The Scarlet Chef, although briefly.
7. Says she feels insecure around younger men
Rebecca's third marriage was to a man from Morocco who was younger than her. Now she is in a relationship with Zeid who is 20 years younger than she is and it brings to the fore that she does not have a challenge with dating and being with younger men. By her own admission, however, she does feel a bit insecure. However, to do it twice sort of negates the mention of an insecurity.
8. Goes for what she wants
Rebecca does not hesitate to go out and do a thing that catches her attention at a particular time. If she feels something is interesting to her, even when others believe going after it might be a bit crazy, she does not shy from going after what she wants.
9. Maintains a healthy skin religiously
At 47 Rebecca is religious about maintaining a healthy skin. She keeps to a cleansing schedule using readily available organic coconut oil. She will also cleans her skin with a sugar-scrub nightly. That takes care of the cleaning, especially in the evenings when it is important to clean off makeup. She completes her evening skin routine by applying products to help the skin absorb moisture.
10. Chose a private investigator career at forty
For most people the journey to become a private investigator starts with a stint in law enforcement in some capacity. However, for Rebecca, the start in becoming a private investigator started with the interest and the desire to do it and at forty. She first did the requisite classes online, found a licencing agency, and got into the career. Although the jobs were mostly unexciting, occasionally a job would bring up the right timing, the right pictures, a fair share of drama that would make the work worth it.
Conclusion:
Rebecca Parrott is a fun character that makes becoming a fan of the reality TV series 90 Day Fiancé worthwhile. Between her and her fiancé from Tunisia, Zeid, you will have every reason to look forward to the next episode every time. Her pleasant character and the sizzling relationship between her and Zeid will keep you well entertained.