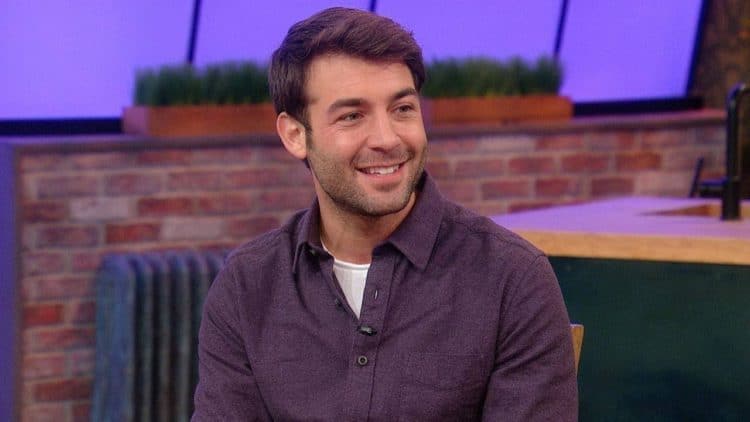 James Wolk is an actor who is best known for his appearance in the series "Zoo" as the character Jackson Oz. He has also appeared in other notable roles in television including "Tell Me a Story," as Jordan Evans, and as Zach Cropper in "The Crazy Ones." Some fans are wondering what he's been up to now. We looked into his career along with his history and learned some interesting things about who he really is as an individual and how he got his start in the acting profession. To satisfy your need for more information, here are 10 things about James Wolk that you didn't know.
1. His Birthday
James was born on March 22 of 1985. As of the spring of 2019, he was 34 years old. He was born to an art teacher named Edie and his father Robert Wolk. The city of his birth is Farmington Hills, Michigan. His father owned a shoe store. Wolk was raised in a Jewish family that subscribed to Reform Judaism.
2. He started work at a young age
Before James became an actor, he worked to earn the money that he needed to buy the things that he enjoyed. While still a teenager, he worked at bar and bat mitzvahs as an emcee. He attended the North Farmington High School and graduated in 2003. He has been working since he was a teenager and he knows the value of having a job and working hard to get ahead in life.
3. He had a passion for entertainment
Wolk's job as an emcee was a type of entertainment that gave him some exposure to the business on a minor level. It was enough to let him know that this was the field that he most wanted to go into for his professional career. After graduating from high school, he enrolled at the University of Michigan School of Music, Theatre & Dance. He graduated in his degree as a formally trained actor. This was in preparation for his chosen career in acting.
4. James Wolk supports his community
James has a kind heart and he cares about the well-being of others in his community. He volunteers his time at Camp Twitch and Shout. It is a camp that is specifically for kids who have Tourette syndrome between the ages of 7 and 17. The camp is located in Winder, Georgia. He also sits on the Board of Directors for the Brad Cohen Tourette Foundation.
5. James has a family of his own
James Wolk is a happily married man as well as the dad of a two-year-old. He became acquainted with Elizabeth Jae Lynch when they were both serving as volunteers at Camp Twitch and Shout. Elizabeth is a schoolteacher and she and James dated, and then married in June of 2015. They held their wedding at a winery in Los Olivos, California. The couple had their first child, a little boy in 2017.
6. Acting wasn't his first choice
After James graduated from high school he had a monumental choice to make. He had to decide what profession he wanted to pursue. He seriously considered going into another discipline prior to making his choice. Among the jobs, he was considering were either studying law or medicine. In the end, he made the choice to study theater at the U of Michigan.
7. He started out as a stage actor
Prior to landing any acting roles, James Wolk completed his formal training in the discipline of theater. He performed in a variety of stage productions. This was a good experience for James because stage acting is the most challenging type. It's vital that actors get their lines right the first time around because during a live performance there are no repeats, no cuts, and no edits. What you say and do during a live performance is forever branded in the memories of the audience. Some of the productions that he performed include "Arthur Miller Celebration," "In Arabia We'd All Be Kings," "You Can't Take It With You," and "The Laramie Project."
8. One of his plays was picketed
We also learned that James was involved in a play that fell under criticism. "The Laramie Project" focused on the murder of Matthew Shepard, a university student. Fred Phelps who is an anti-gay activist showed up and picketed the theater production of the play and stirred a bit of controversy, but the show did go on despite Phelps' efforts to stop it.
9. He started out in a soap opera
The first acting job that James landed in front of the camera was on a popular daytime television soap opera. In 2008, he became a member of the cast of "As the World Turns" on the CBS network. It wasn't long after that he landed the role of the teacher who struggled with Tourette syndrome in the television movie "Front of the Class. He gave a riveting performance and this film has also influenced him on a very personal level as James remains committed to working with kids who suffer from this affliction.
10. Wolk has a mixed bag of ratings
Fans have rated James Wolk's performance in several of the acting projects that he has completed. The popular website Rotten Tomatoes compiles survey results from viewers who watch certain actors in their performance in the film. Viewers render an overall approval rating. James' most highly rated work was for "The Stanford Prison Experiment," which was released in 2015. Viewers gave him an approval rating of 84% for his contributions to the film. The lowest approval rating that he received was a very low 8% for his performance in the film "Always Woodstock," released in 2014. This shows that he has some really high ratings from a sampling of viewers and the low score is not uncommon as most actors have a few films that viewers are not that pleased with.