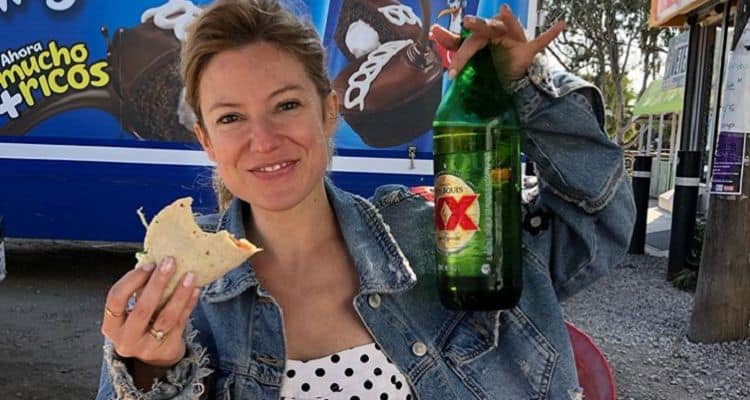 The made for television comic series adaption, [easyazon_link identifier="B00TP016G8″ locale="US" tag="tvovermind00a-20″]The Flash[/easyazon_link] is entering into its fourth season, and the show has announced an interesting and inspiring addition to the show — Sugar Lyn Beard will cast as Rebecca Sharpe, more intimately known as Hazard. The character that Beard will be playing is a woman who is experiencing a great deal of frustration and disappointment in her life, until a freak accident changes it all and gives her power and access she never experienced. Could Beard's life resemble this story plot, or is she completely different from the character she will be playing on The Flash? We decided to give you five facts about the actress that you did not know in order for you to make up your own mind.
1. Her Real Name is Sugar
Okay, I am for Texas, and in Texas, it would not be a big deal to meet someone names sugar. In fact, it would not even get a second look, but Sugar Lyn Beard is not from Texas — far from it — she was born in Scarborough, Ontario. Her real name is Stephanie, but she chose Sugar because it had more punch and represented her personality. In fact, she goes by a number of different variations of the name Sugar, including Sug and Suga BayBee.
2. She Is a Former Radio Personality
Before the star graced the silver screen, she was a radio personality at KISS 92.5 radion in Toronto Ontario. Her character on the show had an immensely squeaky voice and began appearing on the show when Sugar was only 19. She would build on this character and experience and later parlay the ability to take on roles into a career as an actor. There is something to be said for meager beginnings — not only should they not be despised — they should be appreciated.
3. She Worked as a Sales Clerk
It is obvious that the gig at KISS 92.5 didn't play that well because sources close to the star revealed that she was working as a sales clerk during the same time. We haven't been able to find out just where she was working, but she was definitely a sales clerk and radio personality at the same time. Actually, the fact that she was working as a store clerk during her stretch as a radio personality shows her drive and determination.
4. She is Far From a Drop in the Bucket
There are stars that seem to just pop up out of nowhere, leaving many of asking what did they do to make it to the level they are currently experiencing in an industry that is highly demanding. Well, that is definitely not the case when it comes to Sugar Lyn Beard. She has paid her dues and then some. She had series of hits on the Canadian children's network YTV. She has definitely made an indelible impression on Canadian citizens and is currently making her presence felt in Hollywood.
5. She Is Behind the YouTube Smash "The Real Sugar BayBee"
Sugar may only be 4'11," but she has a lot of spunk as revealed in her song that became a YouTube sensation, "The Real Sugar BayBee." There is something about building a persona and then watching others assume it as if they created it, and Sugar will have none of that. Her song resonated so much that it became a hit on YouTube. Let it be known that there is only one Sugar BayBee!
Save