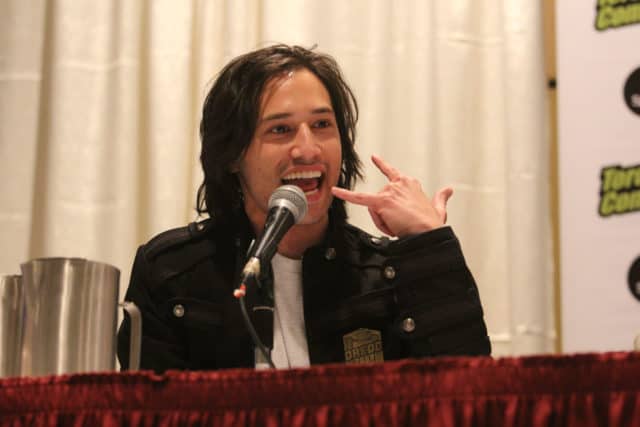 Jesse Rath is a film and television actor who was born on February 11, 1989, in Montreal, Quebec. He began his acting career in 2005 when he appeared in 'The Greatest Game Ever Played'. He has gone on to become a successful actor in both film and television. He is best-known for playing Ram in 'Aaron Stone' and Carter Boyd in '18 to Life'. He has recently been cast in The CW series 'Supergilr'. He is set to play the role of Brainiac 5 and will be a recurring cast member throughout season three of the series. This character is a key figure from 'Legion of Super-Heroes', a DC Comic. Here are five more things that you might not know about Jesse Rath.
1. Meaghan Rath is His Sister
Jesse Rath is not the only talented person in his family as his sister is actress Meaghan Rath. She is well-known for her roles in '15/Love' and 'The Assistants'. Meaghan and Jesse have acted on screen together twice and on both occasions, he played his real-life sister's younger brother. The two series on which they performed together were '18 to Life: One is the Loneliest Number' and 'Being Human'. Mos recently, Meaghan Rath has played the role of Tani Rey in 'Hawaii Five-0′. She has been a recurring cast member throughout season eight to the present.
2. He Has Been Nominated for Three Awards
In recognition of his talents as an actor, Jesse Rath has been nominated for three awards. In 2010 and 2011, he was nominated for a Gemini Award for Best Ensemble Performance in a Comedy Program or Series along with his co-stars from '18 to Life'. In 2017, he was nominated for a Canadian Screen Award for Best Performance by an Actor in a Program or Series Produced for Digital Media for his role in 'The Brief'.
3. He Had a Role in 'Assassin's Creed: Lineage'
Jesse Rath had a role in the 2009 television short film 'Assassin's Creed: Lineage'. Rath played Federico Auditore who is one of the sons of the main character, Giovanni Auditore. The film was directed by Yves Simoneau who also co-wrote the film with William Reymond. It starred Romano Orzari, Manuel Tadros, Claudia Ferri, and Devon Bostick.
4. He is in 'No Tomorrow'
Rath has played the role of Timothy in 'No Tomorrow' since 2016. This is a romantic comedy-drama series that is aired on The CW. It also stars Joshua Sasse, Tori Anderson, Saraya Blue, and Amy Pietz. The series is based on 'Como Aproveitar o Fim do Mundo', which is a Brazilian series that translates as 'How to Enjoy the End of the World'. Although 'No Tomorrow' was canceled in May 2017 after just one season, an epilogue was shown five days after the series finished.
5. He is a Comic Book Fan
From a young age, Jesse Rath has been a huge fan of comic books. Therefore, he is delighted to take on the role of Brainiac 5 in 'Supergirl'. He is such a big fan of comics that he co-created the web series 'Fans' in which he also stars.