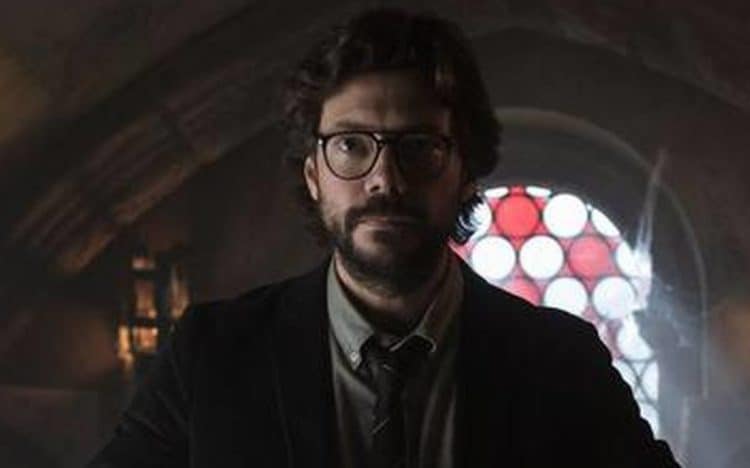 In the almost 20 years since his acting debut, Alvaro Morte has become a celebrity in his native country, Spain. He has appeared in several popular Spanish films and movies, and has become known for his wide range of talent. In 2017, Morte's talent was introduced to American viewers through his role as El Profesor on Money Heist. His work on the show earned him an Award of the Spanish Actors Union in 2019 for best Male Lead Performance on TV. Now a bonafied international star, Morte's career is already reaching new heights. Here are 10 things you didn't know about Alvaro Morte.
1. He Is A Cancer Survivor
In 2011, doctors found a cancerous tumor in Alvaro's leg. When he spoke about his diagnosis, he said, "At first I thought I was going to die, that my leg was cut but nothing happened. However, at that time I was thinking- if I die in three months, can I do it calmly? Have I respected the people around me who love me? Have I been faithful to my principles?" Fortunately, the treatment he underwent was successful and he is not cancer free.
2. He Has Twins
Alvaro Morte is a dedicated family man. He and his wife, Blanca Clemente, are the proud parents of twin girls. If there's one downside to Alvaro's busy work schedule, it's that he doesn't get to spend as much time with his family as he'd like.
3. He Owns A Theater Company
On top of his work as an actor, Alvaro is also a business man. He and Blanca own a theater company in Spain called 300 Pistolas which they founded in 2012. Hopefully the location will provide opportunities for artists to display their skills.
4. He Studied Engineering
Many successful actors have always felt the calling to entertain others, but Alvaro Morte isn't part of that crew. Becoming an actor wasn't Alvaro's plan A. Before pursuing a career in acting, he was in school studying to become an enginner.
5. He Was A Professor In Real Life
Although Alvaro doesn't have many similarities to his character on Money Heist, there is one interesting detail the two have in common. Alvaro was actually a professor in real life. For a short while he taught at a university in Finland.
6. He Hopes Money Heist Keeps People Entertained During Quarantine
Social distancing and shelter in place restrictions have resulted in most people being stuck in the house. Although there's not much we can do about the current situation, staying entertained is a great way to pass the time. In an interview, Alvaro encouraged people to stay safe and said that he hopes Money Heist can keep people entertained during this time.
7. He Has Mixed Feelings On The Success Of Money Heist
Being on a poplar show like Money Heist has been a game changer for Alvaro. The show has given him lots of new opportunities but he says he still isn't sure how to feel about. He told The Hindu, "On a professional level, it has changed many things. I have many projects on the table right now thanks to the show. I feel really grateful. But on a personal level, it has been difficult as I feel I have lost my anonymity. We are observed all the time. I try to protect my family as much as possible from it."
8. He Likes To Analyze His Characters
Most actors like to study the characters they play, but Alvaro takes things a step further. He likes to analyze them. When it came to getting ready to play El Profesor, Alvaro said, he analyzed the character from the inside out to so that he could really get a sense of how he wanted to play the role.
9. If He Had The Cash From Money Heist He'd Use It For A Good Cause
If you're a Money Heist fan, you've probably thought about what you would do if you had the type of cash the characters are dealing with on the show. Alvaro Morte certainly has. If he had the money, he says he would love to use the money to help fund a Coronavirus vaccine. He would also use some of the money to help refugees.
10. He Loves Living In Spain
When lots of people find success, the first thing they want to do is move far away from home. That's not how Alvaro decided to do things, though. He was born and raised in Spain and still lives there today with his family.