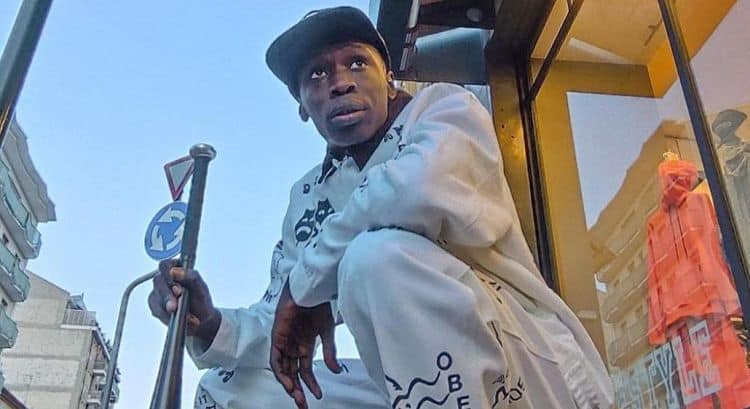 Over the last few years, people sharing life hacks online has become very popular. For those who aren't familiar, a life hack is essentially a name for finding ways to do things quicker and more effectively. Unfortunately, however, some people have gotten carried away and many life hacks have actually ended up making things more complicated. That's exactly what Khaby Lame set out to prove when he started posting videos on TikTok. In his videos, he shows much simpler alternatives to random life hacks that he comes across, and his content has quickly started to blow up. He currently has more than 53 million followers on TikTok, and the number just keeps growing. Here are 10 things you didn't know about Khaby Lame.
1. He Comes From Humble Beginnings
Khaby is from Italy, but his family is originally from Senegal. He didn't have a lot of money growing up, and he was raised in public housing. However, he has never been ashamed of where he comes from. During an interview with Olhar Digital, Khaby said, "Public housing is a place to which I owe everything. They taught me education and allowed me to cultivate many bonds."
2. He Started A YouTube Channel
At the moment, Khaby is best-known for the short-form videos he shares on TikTok, but it looks like he has plans to start making longer content. He created a YouTube channel but he hasn't posted any content yet. Based on the images in the header for the channel, his video will touch on a variety of subjects including sports.
3. He Enjoys Showing Love To His Fans
Through his content, Khaby has reached people all over the world and he's very thankful for the love and support they've shown him. He loves showing that same love back to them whenever he gets the chance. It's very common to see him reposting fan art and other messages from followers.
4. He Is Bilingual
Khaby doesn't typically talk in his videos, but based on his captions it appears that he speaks English and Italian and he seems to be fluent in both. He may also speak a third language but it's unclear. Being able to speak more than one language is definitely something that can come in handy no matter what you do in life.
5. He Likes To Travel
Khaby has made a name for himself by spending lots of time in front of cameras and screens, but that isn't the only thing he likes to do. He is also an adventurous person who likes to get out and explore. He has been fortunate to visit lots of cool places over the years and he will probably be able to add many more to the list in the years to come.
6. He's In A Relationship
Like lots of other influencers, Khaby doesn't tend to say much about his personal life. However, one thing that he has made very clear is his relationship status. He is happily dating a woman named Zaira Nucci and he has an entire highlight section on his Instagram profile dedicated to her.
7. TikTok Isn't The Only Place He's Built A Large Following
TikTok is the first platform that comes to mind when people think of Khaby, but that isn't the only place where he has a massive fan base. He has also found a lot of success on Instagram where he currently has nearly 13 million followers. However, most of his Instagram is reported from TikTok.
8. He Likes Fashion
Khaby has built an entire platform around being funny, but one thing he does seem to be serious about is his fashion game. He has a very casual sense of style, but it's clear that he enjoys putting outfits together. Khaby also seems to love high-end brands such as Gucci.
9. Family Is Important To Him
Khaby hasn't said much about his family, but his interview with Olhar Digital made it clear that family is one of his top priorities. He enjoys spending time with his loved ones and they are one of his biggest motivations in life. One of his ultimate goals is to be able to take care of his parents.
10. He Enjoys Video Games
At the moment, the life hack videos are mainly what Khaby is focused on, but that isn't the only thing he's interested in. Khaby enjoys playing video games. As he begins to expand his content, there's a good chance he will start to incorporate video game-related things. At some point, he might even decide to start streaming his gameplay.
Tell us what's wrong with this post? How could we improve it? :)
Let us improve this post!