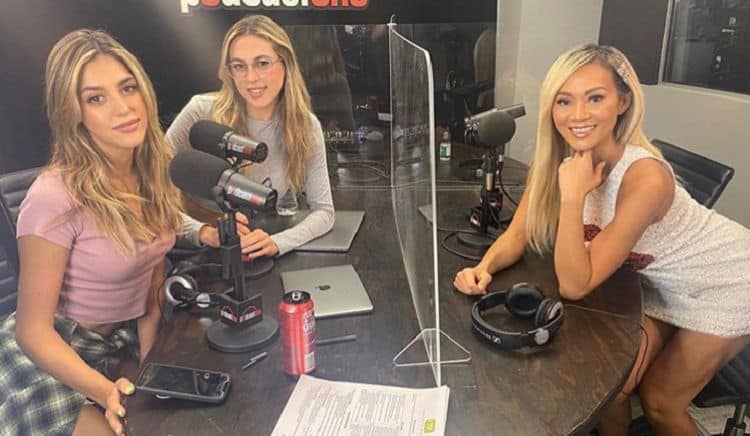 We all have our own idea of success, and it might not always mesh well with the ideas others have of success in their own lives. However, it's difficult to argue that being a mother, a wife, a Harvard graduate, a plastic surgeon, and Dr. 90210 reality star are at the top of the list of things that define success. That's what Dr. Catherine Begovic has achieved in her life. You might know her better as Dr. Cat Begovic from her time on television, and that is all right. She's young, she's successful, she's gorgeous, and she's highly intelligent. Why wouldn't we want to know her better?
1. She's Known Since High School She'd Be A Surgeon
She was in high school volunteering at her local hospital when she got to go into the OR and see things in action. She knew right away that this was what she was meant to do with her life, and she did it. She made her dreams come true.
2. She Had a Perfect SAT Score
Taking the SAT is not an easy job, and many people hope to get a good score. A great score, even. But, she is so intelligent that she took her SAT in high school and achieved a perfect score. That means she got nothing wrong, and she did the best job imaginable. That is a wonderful accomplishment.
3. She's a Nonconformist
When it came to growing up, she was a young woman with no interest in being just like everyone else. She did not follow the crowd. She did not do what was meant to be done for the sake of doing it. She did was she felt was right, and she was a bit rebellious. But, she was a rebel with a perfect SAT Score and so more much to offer.
4. She's Top 25
When she was in high school, she was ranked as one of the top 25 high school students in the nation. That's the top 25 of all the students in the entire country in her same grade level, and that meant she got to go to the White House and twice meet the president as she was recognized for being a Presidential Scholar.
5. She Graduated Harvard with Honors
First and foremost, going to Harvard is a major accomplishment. It takes something really special to get into that school, and she did it. Then, she went on to graduate with honors. Many people struggle to simply graduate from college, and she graduated from Ivy League with honors.
6. She's a Pioneer
Every doctor hopes that they can one day become a pioneer in their industry and within their niche, and she's done just that. It might not be the most appropriate dinner conversation, but she's leading the way in vaginal cosmetic surgery, and we imagine there are many very happy women in the world thanks to Dr. Cat. Or, maybe many very happy men?
7. She's Married
We aren't sure how she has time for a personal life outside of her groundbreaking plastic surgery career and her reality show appearances and her other efforts, but she does. She has a husband and they have kids. Her husband is a famous bodybuilder. You know him as Binais. He's been a champ since 2010. They have a little girl, and they've been married for more than 10 years.
8. She has a Huge Following
Her work is world-famous, and it shows. She's got more than a million followers on Instagram alone, and that number is growing each and every day. She wasn't even a reality star when that happened, either. She's a woman who is just plain good at what she does. And, by good, we clearly mean she's a genius.
9. She's Changing Lives
There will always be those who believe that plastic surgery is a joke and that it's not life-changing. However, there is always the rest of us; we know it is life-changing. Whether someone was in a horrific accident and needs plastic surgery to repair the damage or they simply have low self-esteem or lack confidence, it's life-changing. Dr. Cat knows this. She knows she's not saving lives, but she also knows she's changing them for the better each and every time.
10. She Knows You Can have Everything
She is not a woman who is going to have one thing and then sit back and not have the rest. She can be a minority and a doctor in a male-dominated world. She can be a model and into fitness and she can care about how she looks, and she can be everything she's ever wanted to be. She can be all of it because she is unwilling to settle.
Tell us what's wrong with this post? How could we improve it? :)
Let us improve this post!