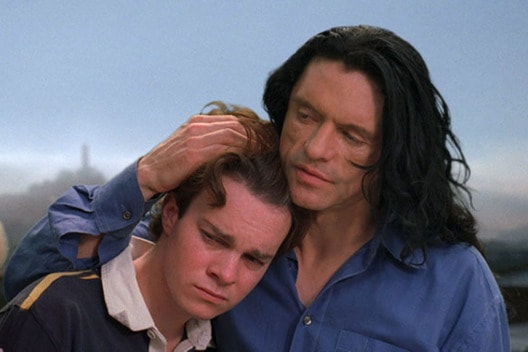 And here I'd thought that The Room already got an Honest Trailer from the, insert laughter, fans. From front to back this movie is flat out horrible, so bad it's good as some people would say. And yet it still gets the attention that other, better movies don't tend to get after their first screening. How in the world does that happen? In my estimation it's the car crash phenomenon. You know you shouldn't keep looking but you can't help it, the wreck, the carnage, and everything that goes into it just seems to demand your attention no matter how much you want to look away and know you should. Your mind just stubbornly refuses as it attempts to sort out just what you're looking at and why it should be interesting.
I wouldn't be surprised at this point to learn that The Room has earned a cult following, no matter how small. It seems to happen to movies that are believed to be so bad that they're good. People will somehow find a quality about such films that is worth looking at over and over again in order to make others see that there is some redeemable quality about the movie that they're just not seeing. But really, you can only make something like this look so good for so long. And in the case of this film I'm not even sure that's possible.
From the repetitive dialogue to the weird laughing that goes on when it shouldn't and even the scenes that you have to wonder about this movie was just rank. I don't enjoy saying this about any movie because usually there's something positive worth saying that can make it all worth it and at least give a bright ray of hope, but this movie is a modern miracle, it has none of that. The director produces and stars in his own movie, which isn't a problem, but he's also a big part of why it bombed. If he'd stuck to directing and producing it might have gone okay, but placing himself in the picture forced all eyes to be on him. This had the effect of pulling the picture down and almost negating the work of the other actors since people tend to focus on his horrible acting more than the attempts made by the other actors.
Plus, who is he? Where did he come from? What in the world has he done besides this stinker of a film? And why are we even still talking about this movie rather than sweeping it under the proverbial rug where so many other films have gone to over the years? Something about The Room has triggered and effect in people that makes them want to relive this train wreck over and over again and discuss it until it would seem that every last little piece has been exposed and the reason why it's so awful has finally been drawn forth in full measure.
Personally I think just not talking about it would make it go away.