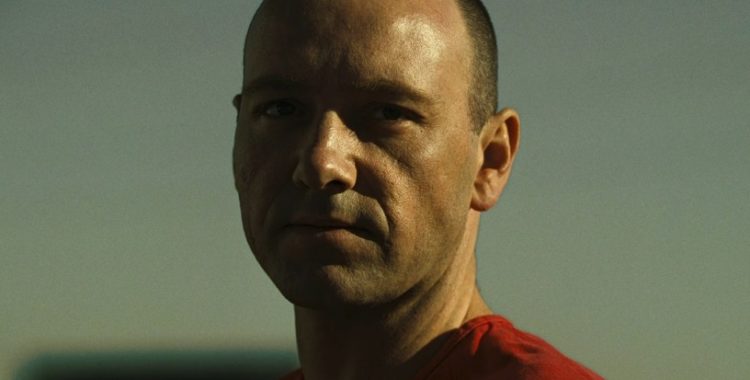 Despite a disastrous debut that would've derailed most filmmakers' careers, David Fincher quickly bounced back with Seven and the director has yet to fail ever since. Fincher has a total of nine films in his catalog, with the highly respected director receiving three Academy Award nominations in the directing department. Despite the stunning lack of recognition from the Oscar voters in regards to his earlier work, Fincher has crafted some of the most compelling characters onscreen and this list will pick the top five characters that the veteran has presented. Please note, there are some pretty big spoilers in this article. Let's get started with the first entry:
John Doe
Easily the best villain in Fincher's filmography. What makes Seven such an excellent film isn't exactly the murders themselves, but the ideology of the man who committed these heinous crimes. His murders were based on the Seven deadly sins: pride, greed, lust, envy, gluttony, wrath, and sloth. John Doe's reasoning for killing each of his victims was a brilliant example of how you craft a perfect villain. In his worldview, he doesn't see that what he's done is wrong. He believes that his acts are a service to God and punishes people who he thinks have committed the seven deadly sins. His reasoning is completely logical, even though his actions are deplorable. The big twist of him murdering David Mills's wife was masterfully played and despite Doe dying in the end, he ultimately wins. Detective Mills fed into one of his deadly sins and now he'll pay the consequences of his actions. It's rare that villains win in big movies like this. It's even rarer to have such a perfectly written character in a movie. Fincher and Andrew Kevin Walker managed to do that and Kevin Spacey brought him to life perfectly.
Jack/Tyler Durden
It's insane to know that a movie called Fight Club isn't actually about the fighting. The ultimate message of the film is about consumerism and masculinity in a modern society, and once again, that big twist in Fight Club is why Jack/Tyler Durden is such a great character. Sure, there's some logic and plot holes when it's revealed that Jack has been Tyler Durden this whole time, but it's still doesn't take away from the compelling protagonist who's actually a villain in disguise. One of the key things about these characters working so well is the performances of the actors. Edward Norton is perfect as the everyday man who's trying to find true purpose and meaning in his life. Brad Pitt is great as the charismatic Durden who represents the type of man that most guys want to be. Fincher perfectly misdirects the audience in this ultimate mindf**k; however, the structure and pacing of the film was carefully crafted. Once again, the ending sees the villain get the big win here, but the more important lessons are that Fight Club has an important voice about the modern world that still resonates until this day.
Mark Zuckerberg
Who ever thought the inventor behind Facebook would make sure an intriguing character onscreen? What makes Mark Zuckerberg such a fascinating person isn't the fact that he's able to come up with such a brilliant idea that's shaped social media forever, but he seems emotional detached from other people's feelings. Zuckerberg often comes across as callous and cold, but he's not someone that isn't capable of being vulnerable. That moment comes for his love for Erica Albright, and the final image of him sending a friend request was a great statement on the type of man Zuckerberg. He's far from perfect and had done some shady things to get to the top of the mountain, but at the end of day, he's still a human being who desires the simplest of pleasures in life.
Lisbeth Salander
The biggest mistake that the Fede Alvarez made was trying to turn Lisbeth Salander into an action hero. That's not who she is. Lisbeth's morals lie somewhere in the middle, and while she's clearly able to know the difference between right and wrong, she doesn't use her computer skills to save innocent victims. Lisbeth is a very complex character. Her tragic backstory has made her into an introverted and anti-social being, but that moment also sparks her into one of the most engaging characters. David Fincher does an excellent job at showcasing Salander's personalities in subtle and organic ways. It also helps that Rooney Mara is perfectly cast for this layered role. Her relationship with journalist Mikael Blomkvist makes for an interesting dynamic that's greatly examined in the film and source material. It's a shame that Fincher never got the chance to finish the trilogy as the director started the series off with a bang.
Amy Dunne
Twisted, bats**t crazy, and smart is a bad combination. It should be noted that the best onscreen character often come from strong novels, and Fincher managed to perfectly translate the Gillian Flynn material into a biting (and possibly depressing) social commentary of modern marriage. The trick with Amy Dunne is that she can easily come across as a cartoon character based off her actions. However, Fincher deftly balances Dunne's villainous character, but Rosamund Pike really brings Amy to life with her tremendous performance. Dunne may not be John Doe evil, but her fake innocence is arguably more dangerous for society.