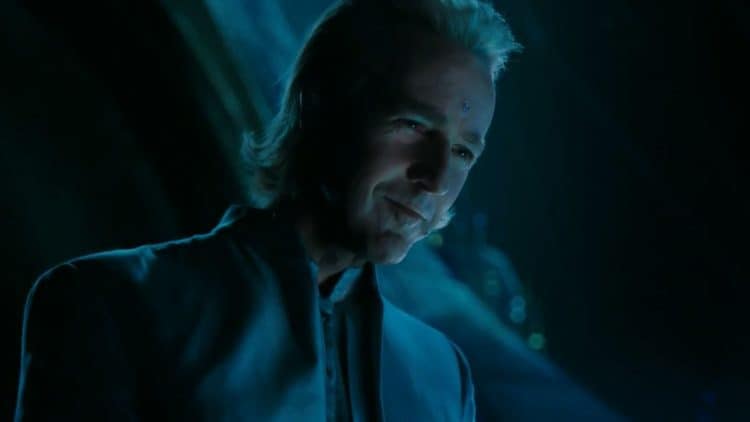 Avatar was one of the most commercially successful films of all time, and a sequel has been long-awaited. With the first film being such a big success, it would make sense that actors would be keen to land a role in its sequel. However, that is not the case for all actors, and it has been reported that Edward Norton has turned down a role in the science-fiction sequel. Avatar is an epic science fiction film that was written, directed, produced, and co-edited by James Cameron. Due to his many contributions to the film, it is often referred to as James Cameron's Avatar. Set in the mid-22nd century, the film starred Sam Worthington, Sigourney Weaver, Zoe Saldana, Michelle Rodriguez, and Stephen Lang.
It was an instant hit and grossed $2.79 billion at the worldwide box office. This meant that it had broken a record to become the highest-grossing film of all time. It held this record until 2019 when it was overtaken by 'Avenger: Endgame'. 'Avatar' was also a critical success as it received positive reviews. It was nominated for nine Academy Awards, of which it won three, including Best Visual Effects, Best Cinematography, and Best Art Direction.
Immediately after the release of 'Avatar', it was confirmed that two sequels were planned. This number was later expanded to four sequels. Planning for the sequels went on for several years, and filming for the first two sequels did not begin until 2017. Since then, snippets of information have been released about the film. According to Screen Rant, the first sequel is set for release in 2012 with the other three released between then and 2027. The potential for the storylines is dizzying, and the ongoing casting process is allowing James Cameron to explore some rather intriguing options.
While the focus of interest in the past has been the casting of the main roles, it has now come to light that one actor was less than keen to appear in the sequel. It was revealed in an interview that Edward Norton has refused to work with Cameron on the sequel. He had originally wanted a role as a Na'vi and refused to consider any other role. Apparently, Edward Norton and James Cameron are good friends, and Norton has said that he hugely admires the director's work and creativity. Cameron spoke to Norton about playing a role in Avatar 2, and Norton said he would only consider it if he was cast as a Na'vi. He did not want to play a role in the industrial world as a character that would play a part in destroying Pandora. Norton gave Cameron the ultimatum of casting him as a Na'vi or nothing.
Although Cameron has not refused to cast him as a Na'vi, he said that it wouldn't happen in Avatar 2. Instead, he may cast Norton in one of the Na'vi roles in one of the other three sequels. However, it has not been confirmed whether or not Norton will definitely have a role as one of the blue-hued characters in any of the upcoming Avatar films.
Norton's refusal to take on any other role in Avatar 2 does not mean that he has dismissed the chance to work alongside James Cameron. In fact, he plays the uncredited role of Nova in 'Alita: Battle Angel'. This is a film that Cameron co-wrote and co-produced but is directed by Robert Rodriguez. This film was released in February 2019 and grossed $404.9 million at the worldwide box office. The actor has also had a role in 'Motherless Brooklyn', which is set for release in November 2019. In this crime drama film, he plays the lead role of Lionel Essrog. It is based on a novel of the same name by Jonathan Letham. Not only did Norton star in this film, but he also wrote the screenplay, co-produced it, and was the director. This film is the follow-up to his directorial debut 'Keeping the Faith', so Edward Norton has been focusing his attention on promoting that project for now.
Many of the original cast of 'Avatar' is returning for the sequel. These include Sam Worthington, Zoe Saldana, and Giovanni Ribisi. There are also many new additions to the cast, including Kate Winslet who is taking on the Na'vi role of Ronal. However, there is also some uncertainty surrounding the casting of some of the original stars, including Sigourney Weaver and Stephen Lang. In the original, Weaver played the role of Dr. Grace Augustine. Both Weaver and Cameron have confirmed that she will have roles in the sequels. However, Weaver revealed in 2014 that she would not resume the same role. She has also revealed that she has had to learn scuba diving and free-diving for her new role.
Stephen Lang played Colonel Miles Quaritch in the first Avatar film. Cameron has confirmed that Lang is being brought back for the first three sequels, but refused to say in what capacity. He has simply said that Lang's character will evolve unexpectedly. Cameron later said that Lang will play the main antagonist in all four sequels, so this has led to some uncertainty about what exactly his role will involve. Another snippet of information that has been revealed is that his role will involve motion capture.
There is still a lot that has not been revealed about the sequels, including the storylines and the exact roles that cast members will play. The only thing known for sure is that Edward Norton will not have a role in the first sequel. However, his inclusion in the other sequels has not been ruled out by either Norton or Cameron. Therefore, Norton fans could potentially see the actor taking on a role as a Na'vi in the future. For now, it is simply a case of watch this space to see what happens.
Tell us what's wrong with this post? How could we improve it? :)
Let us improve this post!