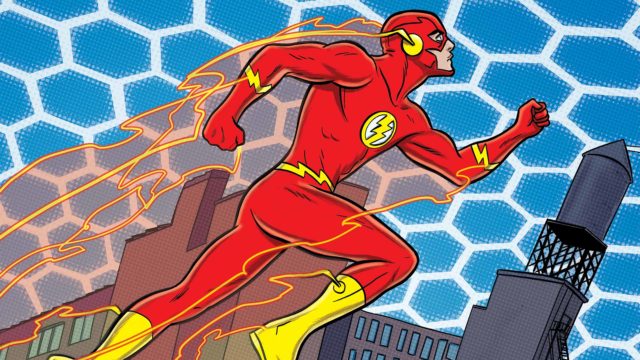 Everyone's favorite speedster won't be hitting the big screen for a while yet but the good news is that the film is still very much in the works. Following the release of the Justice League it'll be understandable that fans will want to see a solo film for each individual since Wonder Woman has already been seen and Batman has had his time in the spotlight many times over. Whether or not there will be a Cyborg standalone film is yet to be determined but the rumors of an Aquaman film could be completely true. What we do know however is that The Flash will be coming, just not quite yet since a few things still need to be ironed out and production needs to begin.
Here's what's known so far.
The title of the movie will be Flashpoint.
There's no telling how closely the film will follow the actual Flashpoint series from the comics but if it's accurate at all we'll get to see darker, alternate versions of our favorite heroes since the Flash is known to travel between dimensions and back and forth through time. Chances are the only other heroes we'd seen in this film would be Batman and Wonder Woman.
Ezra Miller will be returning as the star.
Miller showed up briefly in Batman vs. Superman: Dawn of Justice, and was selected for the Justice League as well. A lot of fans feel that this is kind of a betrayal of the CW's Flash, who is portrayed by Grant Gustin, but the explanation goes that the CW version is quite a bit different than the movie portrayal, which is a great deal darker and requires a different type of actor than Gustin.
The supporting cast
So far the only two supporting cast members mentioned are Keirsey Clemons and Billy Crudup. Clemons is thought to be likely to step up as Iris West, the tough as nails journalist and Barry's best friend. Crudup will likely be Barry's dad Henry. As time goes on we' ll no doubt find out a few more of the costars, hopefully who will be playing the villain, but for now this is what we've got.
It's going to have a lighter tone.
The Batman vs. Superman film had such a dark tone to it that many people were worried that this was the future of DCEU. However, the Flash will have a much lighter tone to it so as to allow Ezra Miller to showcase his funnier side and to promote a better camaraderie between the Flash and Cyborg, who is rumored to be making an appearance in the movie. So it's possible that Cyborg WILL be getting his own movie with such a setup.
It's still missing a director.
So far the film has gone through a few different names that were believed to be beneficial to the idea of the Flash but did not pan out. The studio is currently still looking for a worthy contender to direct the film, but has yet to pin anyone down.
So the Flash is coming to the big screen. It's now just a matter of getting all the details nailed down.
Save