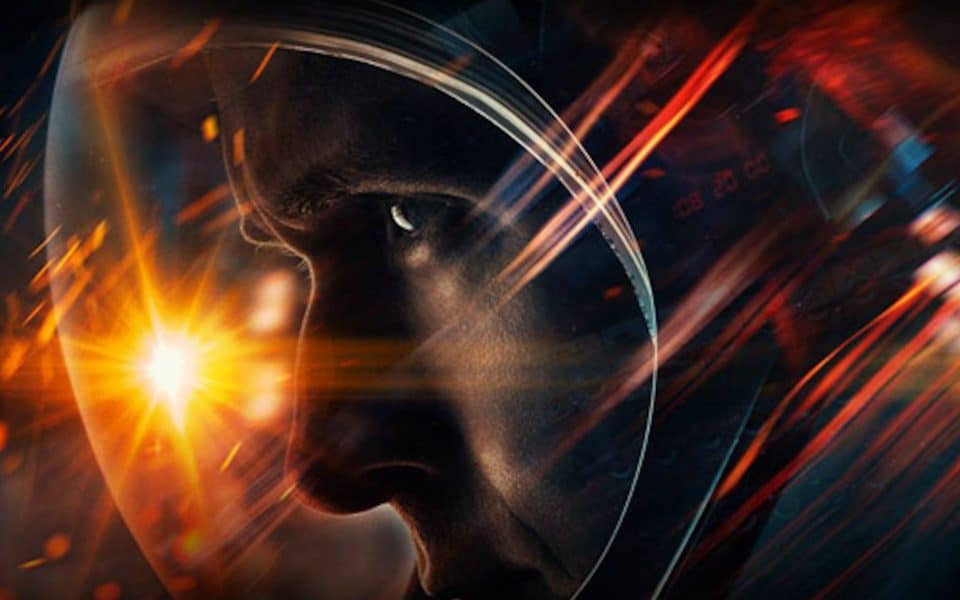 If the entertainment press is to be believed, Damien Chazelle is some kind of madcap genius who's taking Hollywood by storm. Apart from his essentially unseen Freshman effort, Guy and Madeline on a Park Bench (2009), his films have taken awards season by storm. The explosive Whiplash (2014) was Blumhouse's pre-Get Out awards contender and La La Land (2016) was the movie that was mistakenly given Best Picture over Moonlight (2016) before that movie's producers announced the switch-up on stage.
First Man (2018), Chazelle's upcoming biopic of American icon Neil Armstrong, looks to be his big breakout hit: the movie that proves that he's more than just some one-trick pony with a penchant for Jazz. It's the first film he's directed that he hasn't also written and the first in which the explicit white salvation of Jazz isn't at the forefront of the narrative.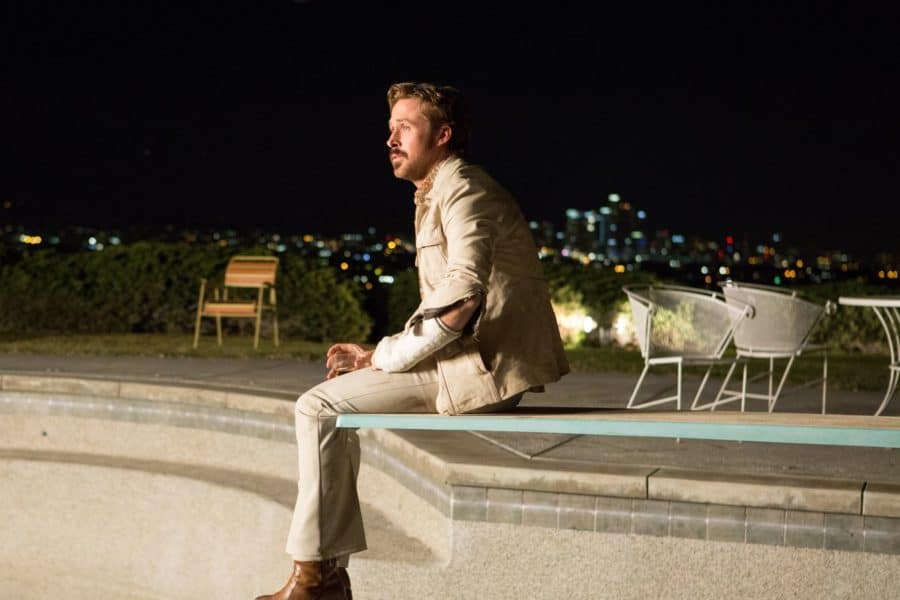 While I'll shout to the heavens that Whiplash is one of the absolute best movies of 2014 (a year that is, perhaps, one of the absolute best years for movies overall), I can't say that I cared all that much for La La Land (or have even been able to track down a copy of Guy and Madeline on a Park Bench in the flesh). He's a clearly talented man with a hyper-obsession for a historically Black artform and an uncomfortably old fashioned approach to race relations.
But clearly somebody in town likes the guy (and certainly more than I do). First Man appears to be tailor-made to assuage any lingering doubts one might have about this up-and-comer, cast in a comfortably Hollywood style. A historical biopic about an unimpeachable American hero, set amidst a dramatic time of social and technological change, whose narrative follows one of the most exciting events in all of Human history — it's the kind of proving ground that studios will give to promising talent as a litmus test to rubbing elbows with more proven filmmakers (think Zack Snyder with 2004's Dawn of the Dead remake). If it came out just a couple of years ago, it would be guaranteed to walk away with all of the ceremony's top awards (and even now, it's at least guaranteed to be nominated for them).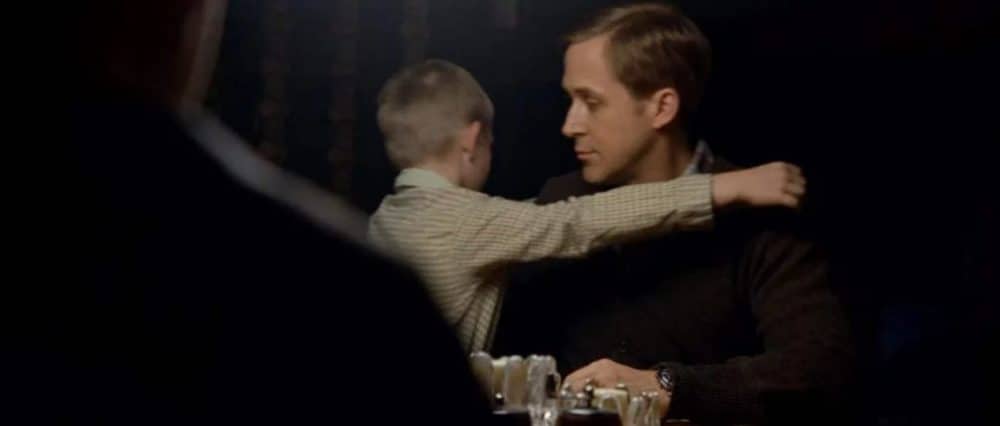 The industry, in short, gave their new wonderboy one of the Oscar-baitiest movies of the year, rounded out with the kind of dependable talent that will almost certainly draw in a crowd themselves, apparently just to see if he can paint by numbers enough to be trusted with more exciting fair in the future. By rights, it should be about as predictably excellent as the likes of Apollo 13 (1995) or Hidden Figures (2015) — or at least one of Chazelle's other movies — and word from the grapevine already suggests that that genuinely will be the case.
Although the movie's not set to release to the wider public until mid October, its debut at the Venice Film Festival this month was met with rapturous reviews by those who got an early look at it. As of this writing, the film is sitting pretty on a 92% approval rating on Rotten Tomatoes: suggested near-universal love for the nascent Oscar contender. And between its positive early reviews, twice-nominated director and all-around can't miss premise, I should be on the edge of my seat waiting for its theatrical release.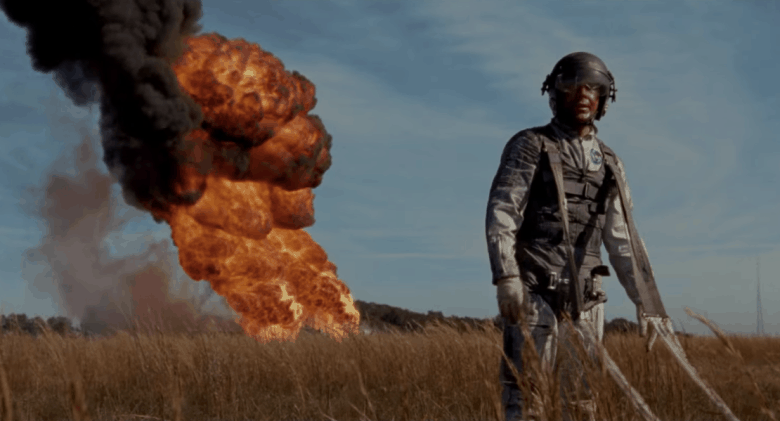 And yet… I'm not. The early press is certainly exciting and all the high-end bits and pieces and undoubtedly promising. And I do like Chazelle, even if I really only think that he's made one worthwhile movie so far. And as somebody who is deeply invested in the comings and goings of Awards Season in general (and the Oscars in particular), one of the presumed frontrunners to the industry's biggest award should, at least in theory, be an electric jolt along my spine — surging me to seat on opening night. So why am I not more excited for this movie?
To put it bluntly, it's the trailer. The first trailer, released way back when, was a dour slog to get through (even for the bit-sized runtime of movie trailers). It was dark and dreary and looked aesthetically indistinguishable from legendary bombs like Fant4stic (2015). The second trailer, which has only just now hit the web, looks like more of the same: advertising the same dull-looking, morose, washed-out movie that takes its obvious role as Oscar-bait way too seriously.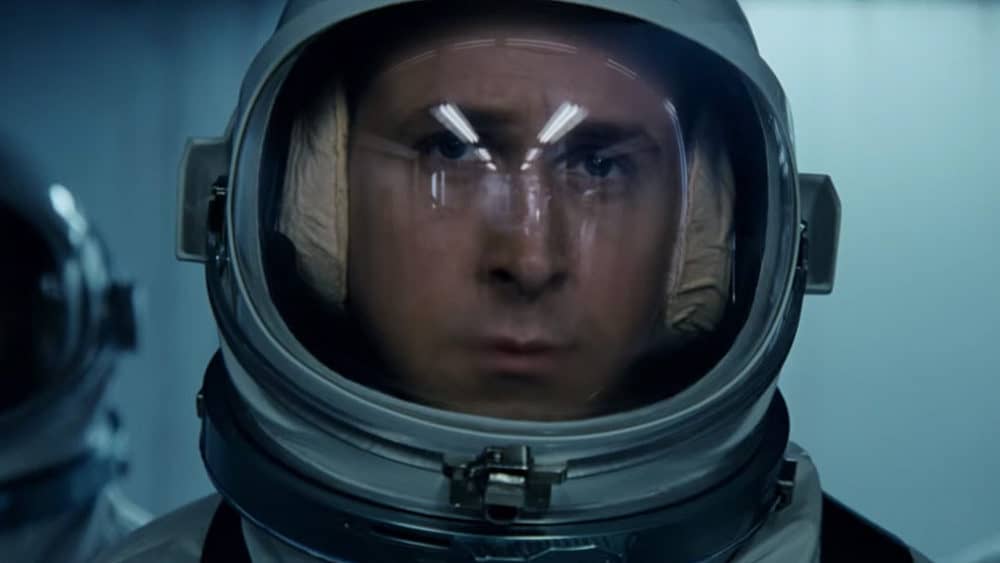 The worst part about the whole affair thus far has been the reviews. Yes, these reviews are overwhelmingly positive, but they are just a scant handful at the moment (12 so far), which means that the movie's overall score will doubtless change considerably by the time more critics get a chance to weigh in on the matter. And the actual substance of those reviews confirms my biggest fears about First Man: that the trailers actually are representative of the movie we're going to see in a few short months. Consistent among these early opinions note how the movie is "sober," "contemplative" and "gritty." Anything resembling a real human emotion appears to have been excised from the proceeding and, in its place, are the cool, detached and downright existential beats of a movie convinced of its own importance. In fact, that's what one critic, Time Magazine writer Stephanie Zacharek, cites in her negative take on the film: "there's never a moment when Chazelle fails to let you know he's doing important, valuable work. […] The movie feels too fussed-over for such a low-key hero."
We'll see soon enough what kind of movie First Man ends up being: whether it lives up to its initial hype or is as hopelessly tiresome as it appears on first glance. In that regard, I genuinely hope that I'm wrong; I want the movie to be good because I'd rather not sit through a bad one. But when somebody shows you what they really are, you should believe them. And at every turn, First Man seems to be doing just that: revealing an ugly, calculating, emotionless thing underneath a glossy sheen of talent and stardom.