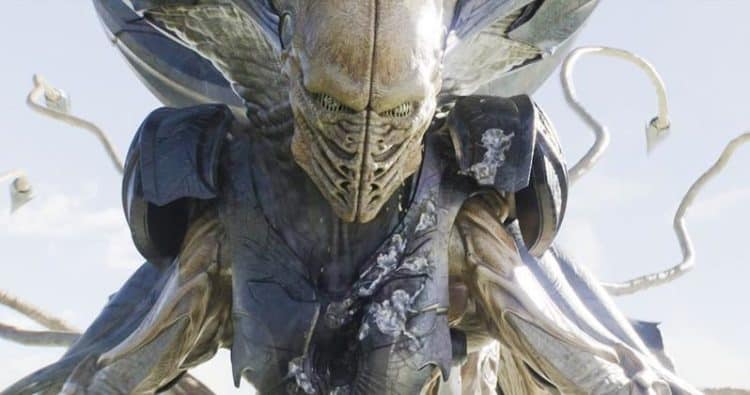 As much as director Roland Emmerich apparently wants to film an Independence Day 3, or create a series for it on Disney+, it sounds as though he doesn't really need to focus on it since he has plenty to do. It's also kind of amusing how this statement comes on the heels of the fact that Disney isn't exactly in a rush to develop this story. In terms of how much is left in this story, it does have plenty of ideas open to it if the story is going to leave earth, but if the plan is to stick around then it's likely to be more of the same since the thing about these aliens is that they're after one thing, earth's resources. Or maybe two things, the resources, and revenge, since it would appear that no one has ever done what the earthlings have done, which is kill a harvester queen as was done in the sequel. But trying to really get into this story again is a bit tough since the sequel would have been better off being turned into a TV movie considering the reception it received from the audience. Financially it didn't do horrible, but it just didn't measure up to the first movie.
There are a few reasons for that, however. One of them is the obvious blunder that came from failing to bring Will Smith back, and citing that his death came during an accident. After his heroics in the first movie, Smith's character deserved a more fitting demise to be certain. But those that came after were kind of a poor substitute for the cast from the first movie since even Randy Quaid's character was a lot more lively than anyone that was featured in the sequel. Plus, the first movie came up with quite a few lines that people still quote to this day since they were delivered so well. The sequel was all about the effects and roughly the same story, with the noted difference that the humans had a way to fight back, even if it didn't really go that well to start with. One way or another, cinema is apparently making it clear that if the earth ever is invaded we're kind of out of luck.
But the sequel to Independence Day made it clear that no matter how prepared humanity was, there was always something else on the horizon that was just itching to take on the world and had the power to do so. The allure of the first movie is that humanity didn't know that this threat was out there, ready and willing to come racing in to take the planet's resources and leave it a dried-out husk. Well, there were some that knew about it, but they were under orders not to allow anyone to know about it since the matter was top secret, and the conspiracy theories regarding aliens are something that in the movies and in real life is big enough to create a serious problem. But when the threat was made real and it was evident that the creatures weren't going to stop, humanity did something that always appears to happen in the movies when an external threat is presented that threatens everyone, they pulled together and reminded the aliens that this isn't their world.
In other words, there was a definite threat, and then a sense of unity that's rarely seen in real life. This was something that a lot of people happened to like about the movie since it involved a great deal of sacrifice and, even better, a leader that actually led from the front, since the president in the movie, played by Bill Pullman, wasn't willing to stand by and let anyone else risk the final mission alone. It did help that the president was a former pilot, but the thing is that people do tend to enjoy seeing leaders in movies that are willing to stand tall with the people who depend on them since it gives them a tremendous sense of pride that leaves a lot of folks walking out of the theater pumped up. Believe it or not, that's something people do enjoy since it leaves them with the confidence that this was a great movie.
The sequel just didn't have that same feeling. A third movie feels like it would need much higher stakes, such as traveling the alien's backtrail and trying to wipe them out or discover what their ultimate mission is. Obviously it would be a dangerous trip and one that the humans might not be capable of taking, but again, a third movie would need to raise the stakes in a big way. A series feels as though it would be less than desirable, but that's going to be for Disney to decide.