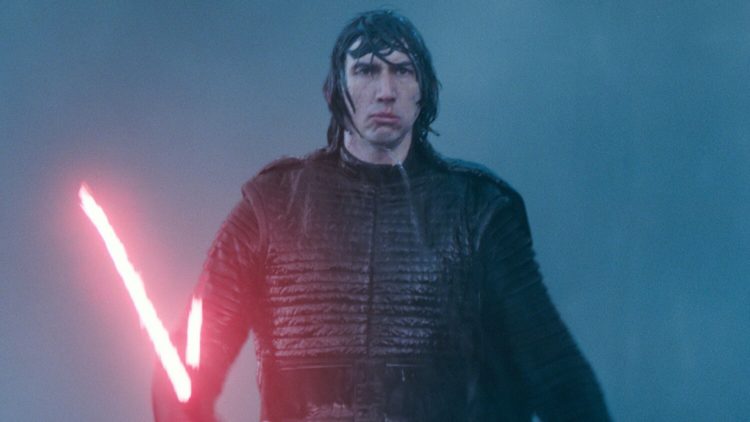 Some folks might actually think that it's a conceit that keeps an actor from watching their own movies, but there's another way to think about this that might make sense. Think about your own job, especially if it's a job that you're glad to step away from now and then when you get a break. Do you really want to go back and evaluate what you've done over and over again? This isn't a perfect comparison since some folks kind of need to for their job, but perhaps a better way to say it that a chef might accept a compliment when someone enjoys their food, but they don't need to know any more about it than that. It's still not a perfect comparison, but the point is that actors live the moments that people enjoy on-screen, and while it's not entirely the same, it's very easy to think that they might not want to be inundated with their own performance over and over again since they've already had to go through the process of making it for weeks to months on end, and they don't want to see something that might distract them from moving forward. That's it really since a lot of actors that don't watch their movies really don't want what they've done to influence anything they might do in the future.
It does make sense if one thinks about it, but here are just a few actors that don't enjoy watching their own movies.
5. Johnny Depp
It sounds as though Johnny Depp's kids have watched his movies more than he has, as the beleaguered star is one of those that tends to want to move forward rather than look at what he's done. Given all the characters he's helped to create in such a great way it's likely that his kids and many of his fans can't help but bring up one after another on a constant basis. That does sound as though it might get tiresome after a while, but he's been a pretty good sport when it comes to a few of his characters since he has managed to dress up as Captain Jack Sparrow a time or two for the fans.
4. Tom Hanks
This is actually kind of confusing not because one might think that Hanks would want to watch himself, but more because Hanks doesn't appear to be the type to really worry what people think about him. But if there's any reason why anyone doesn't want to watch their own movie it could be that no one is a worse critic than the individual that performed the act in the first place. This is pretty true of anyone, as we're usually our own worst critics given that we tend to have such high expectations for ourselves if we claim that we don't. But with Hanks, it almost feels as though he simply doesn't want to bother with it.
3. Adam Driver
Adam actually walked out of an interview when the interviewer decided to play a clip of the movie he was being questioned about, which left no doubt that he doesn't like watching himself on screen. A lot of actors are this way, they might give everything they can when they're on screen, but they still don't want to be reminded of it when all is said and done. Part of it is that they might not think that they're doing that great of a job, while the rest of it might be that they don't want to know what people are saying about them. There are definitely several reasons why actors don't want to watch their own movies.
2. Reese Witherspoon
A lot of people really don't want to see what they might perceive as flaws in their acting, their appearance, or their person. It's fair to say that a lot of actors give so much to a role that they might be feeling it at the moment. The only problem with feeling it at times is that a person can really become uninhibited and let go of what might keep them from really acting as well as they could at times. This can be due to the idea that they might not have acted the same if they'd been calm and reasonable, or they were so nervous at the time of filming that they believed they were horrible.
1. Jared Leto
Jared comes off as kind of an odd person sometimes but can be a solid actor and someone that is great to have on set. But the fact that he doesn't want to watch his own movies isn't hard to accept. He simply wants to move forward like so many other actors and not dwell on things that might skew his acting in the next project. This does make some sort of sense considering that what someone sees as a flaw could stick with them and they could do more damage to their reputation trying to correct it.
They live the movies, after all, watching them isn't always a big deal for them.