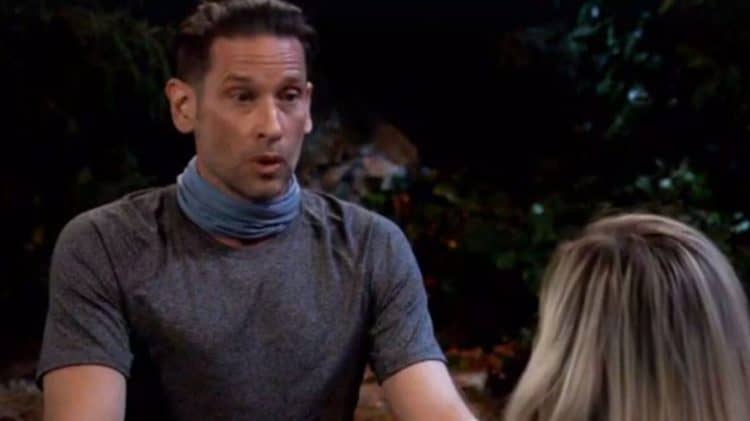 Stability is one of the most difficult things to find in the professional acting world, but Roger Howarth has managed to find it for the bulk of his career. In fact, what he's been able to do over the years is almost unheard of. Known for the work he's done across several soap operas, Roger has always been fortunate that his characters have been able to stick around for long periods of time. While his resume technically has just over a dozen credits, he has appeared in well over 1,000 episodes of TV. Over the years, he has become known for his dedication to his craft and his innate ability to bring characters to life. Keep reading to learn 10 things you didn't know about Roger Howarth.
1. He Comes From A Creative Family
There are lots of creative people who struggle with getting their loved ones to understand their love for the arts. Roger, however, is lucky that he didn't have to go through that. His father was a playwright and Roger was exposed to the arts at an early age. He even started acting when he was just 13 although he didn't initially see acting as something he could do for a living.
2. He's A Husband And Father
Roger's career takes up a lot of his time, but he has always made it a point to put his family first. He has been married to actress Cari Stahler since 1992. The couple has two children together although there isn't much information out there on Roger's wife and kids.
3. He Studied Political Science
Since Roger didn't see acting as a valid career option, he decided to focus his studies on something else. While at George Washington University, Roger decided to major in political science. Roger decided to leave school after just one semester so that he could take acting classes in Connecticut at the Eugene O'Neill Theatre Center.
4. His Role In One Life To Live Was Supposed To Be Small
Sometimes life has a funny way of working things out, and that's exactly what happened with Roger's role in One Life to Live. Originally, his character was supposed to have a small part in the show, but Roger's performance was so impressive that he was asked to stick around. He ended up being in nearly 40 episodes of the show.
5. He's Not Really Into Social Media
Social media has become so popular over the last decade it's almost hard to believe there are people out there who simply aren't interested in scrolling and tapping all day. Roger Howarth is one of them. He doesn't have any verified social media accounts and it doesn't appear that he ever has. This probably has to do with the fact that Roger has always been a very private person.
6. He Was A Talented Soccer Player
Acting isn't the only thing Roger has been passionate about throughout his life. He was also really into sports growing up and he was a pretty good soccer player. At one point, he even played with the Puma Shoes U.S. National Soccer Team which gave him the opportunity to travel across the world.
7. He's An Award Winner
Even the most humble people would probably agree that winning an award is a great feeling. After all, everybody loves to have their hard work acknowledged. So far, Roger has brought home several awards including a Daytime Emmy for Outstanding Younger Actor in a Drama Series in 1994.
8. He Was In Dawson's Creek
If you grew up during the early 2000s, you probably remember the days when Dawson's Creek was one of the most popular shows on TV. Roger Howarth will always be able to say that he was part of the successful series. He appeared in nine episodes of the show between 2002 and 2003.
9. People Love His Feet
If you spend enough time on the internet, you're bound to find some bizarre things. A website dedicated to famous feet is one of those things. Pictures of Roger's feet have been uploaded to the celebrity feet database, Wikifeet, and fans seem to be pretty impressed with what they say. At the moment he has a 3.5 star (out of 5) rating which isn't too shabby.
10. He Went To Elementary School With Ricki Lake
Ricki Lake rose to prominence in the 90s for her popular daytime TV show. What most people don't know, however, is that Roger Howarth knew Ricki Lake long before she was a TV star. The two are both originally from New York and went to elementary school together.
Tell us what's wrong with this post? How could we improve it? :)
Let us improve this post!