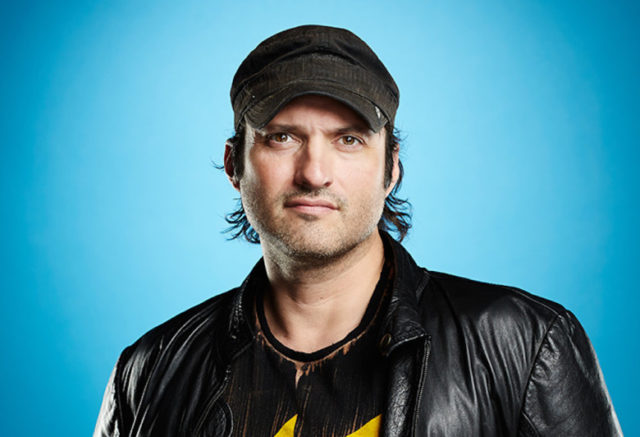 You wouldn't think it'd be possible to make a film for $7,000, but Robert Rodriguez did it, and he's planning on doing it again. In 1992 Rodriguez made El Mariachi for this sum and it ended up netting about $2 million dollars eventually, putting him in the Guinness Book of World Records in the process. Now he's planning on coming out with a series titled Rebel Without a Crew, in which he'll challenge five film makers to make a movie for $7,000 or less. They won't have anyone else to rely on as the title suggests, and they'll have just one more issue to contend with. He'll be joining the challenge.
It might not seem fair since he's already done this and prevailed, but after 25 years since his first film Rodriguez wants to see if he's still got what it takes to pull this off. When you think about $7,000 doesn't even seem like enough for the number of cameras that some sets have. To be honest I've seen some camera's that cost about five times or more what this budget is going to be. But if Rodriguez has done it and earned critical acclaim then it's safe to say that it can be done and with the right opportunity it can even be replicated.
The directors will have two weeks to accomplish their projects on the low budget, a deadline that allows for quick planning and quicker filming without any real time or opportunity for mistakes. It's likely that this challenge is going to test the mettle of everyone involved and will no doubt cause a great deal of stress. One thing is for certain, whatever is produced is going to be as bare bones as it gets and will need to somehow be impressive as it can be in order to wow whoever is judging these pieces.
It doesn't even seem possible that a budget this low would be able to help someone pull off a movie worth watching unless it was perhaps two or three minutes of film at best and had almost nothing worthy of being talked about in the way of effects. But then if you start to think about it such a thing is possible if you take away a lot of the extras and fripperies that make up a movie. So many of us are so used to the big, expensive pictures that give us these unbelievable effects and the high-dollars actors that we tend to forget that movie-making used to be very simple.
A personal, no-frills video-documentary costs next to nothing, maybe the price of the camera and whatever else the person behind it wants to shoot. That kind of film is considered to be personal in nature and not usually worth much of anything except sentimental value. But if a person knows what they're doing, is a student of cinematography, and has a firmly set idea of what they want to do the idea is that they can do anything.
It will be interesting to see what these folks can do.
Tell us what's wrong with this post? How could we improve it? :)
Let us improve this post!