Robert Downey Jr is a popular name amongst film audiences of this generation. However, Downey Jr's rise to fame wasn't one devoid of bumps and obstacles. Besides his amazing on-screen performances, Downey Jr remains an inspiration to audiences, fans, and colleagues alike.
Unarguably one of the fastest-rising young actors of the 70s to mid-90s, Downey's setback came with his drug and alcohol abuse, as well as several arrests. His resurgence and comeback saw him become one of the highest-paid actors by the mid-2010s. Here's a look at Robert Downey Jr's cinematic journey through the lens of some of his best movies.
True Believer (1989)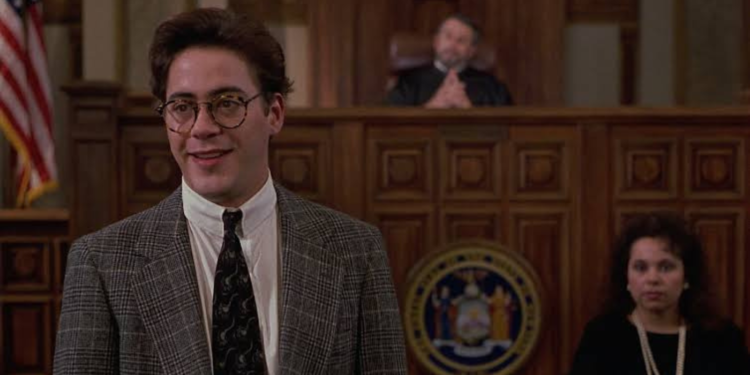 A good way to begin is to appreciate Robert Downey Jr's growth through the years, with one of his earliest performances. A year shy of two decades since he debuted on the big screen, Downey Jr is cast as Roger Baron in True Believer (1989). Downey Jr played a supporting role as a young legal clerk who joins his boss, Eddie Dodd (James Woods), to investigate Shu Kai Kim's gang-related murder case. True Believer holds a 96% rating from Rotten Tomatoes critics.
Soapdish (1991)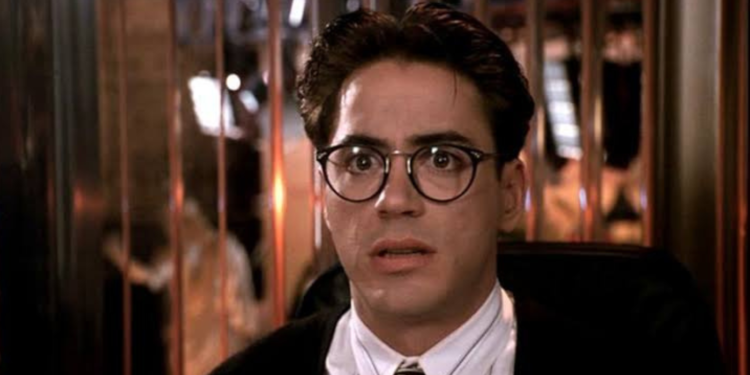 In Michael Hoffman's comedy Soapdish (1991), Robert Downey Jr played the supporting role as David Seton Barnes. The character was initially written as a 50-year-old producer but was specifically reworked with Downey Jr in mind. David Seton Barnes is the Producer of the daytime drama series The Sun Also Sets. When he conspires with one of the show's cast to get rid of another cast member, things take a turn with secrets exposed. The movie received mostly positive reviews, with Downey Jr's performance receiving praise.
Chaplin (1992)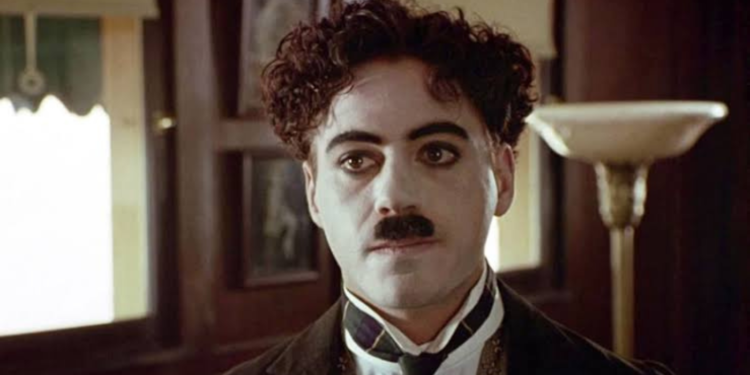 Chaplin (1992) was Robert Downey Jr's second biographical film, where he portrayed the lead character. To effectively play Charlie Chaplin, Downey Jr had to watch all of Chaplin's movies, learn to play tennis lefthanded, Chaplin's mannerisms and posture, and also play the violin. His amazing performance didn't go without recognition. The role gave him his first major award nomination. He was nominated for Best Actor at the Academy Awards, Best Actor – Motion Picture Drama at the Golden Globe Awards, and won his nomination for Best Actor in a Leading Role at the BAFTA Awards.
Heart and Souls (1993)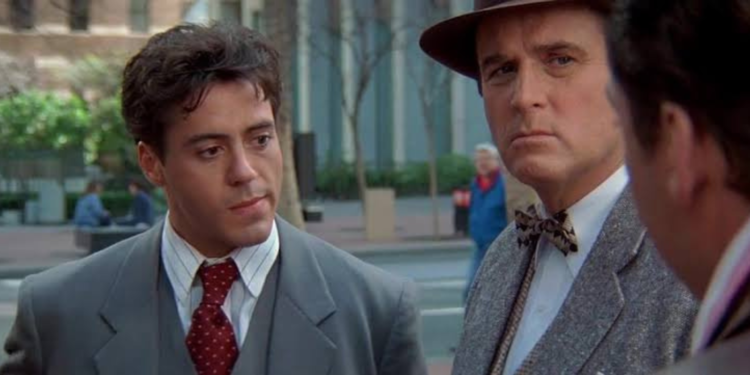 Robert Downey Jr rated Heart and Souls as one of his favorite movies. Heart and Souls is Ron Underwood's fantasy comedy-drama that starred Downey Jr as its lead actor. He plays Thomas Reilly, a businessman who discovers his four childhood guardian angels are actual souls seeking redemption. Despite Downey Jr's fantastic performance, Heart and Souls received mixed reviews from critics.
Gothika (2003)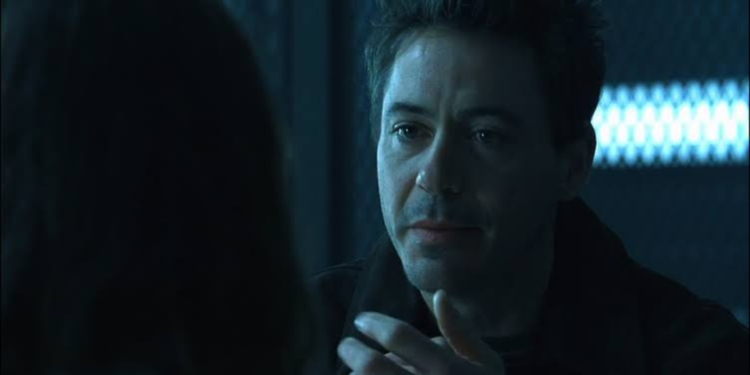 Robert Downey Jr starred alongside some of Hollywood's heavyweights in Mathieu Kassovitz's vigilante supernatural horror thriller Gothika (2003). He starred alongside Halle Berry and Penélope Cruz, playing Dr. Pete Graham. During filming, Downey Jr mistakenly broke Halle Berry's hand in the hospital interrogation scene. Received with mixed critic reviews, Gothika was a commercial success, grossing $141.6 million on a $40 million budget.
Zodiac (2007)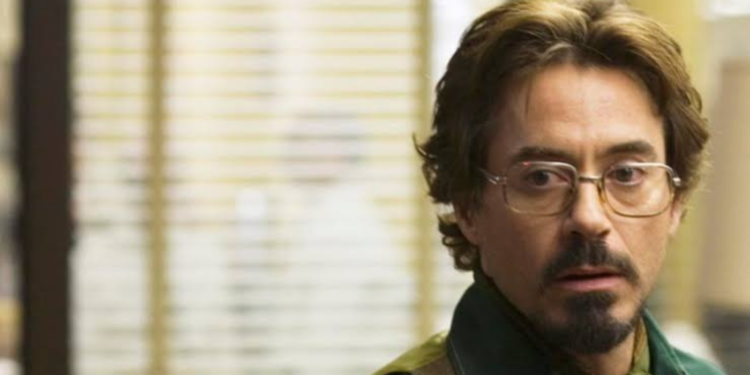 Zodiac (2007) was based on Robert Graysmith's non-fiction novels Zodiac (1986) and Zodiac Unmasked (2002). It is a neo-noir mystery thriller with a star-studded cast. The novels were based on a real-life event in the San Francisco Bay Area in the 60s and 70s. The case was re-opened after the movie was released. Easily one his best movies, Robert Downey Jr's role portrayed journalist Paul Avery. Avery heavily reported on the Zodiac serial killer and his murders. Zodiac was well received by critics, holding a 90% rating by critics on Rotten Tomatoes.
Tropic Thunder (2008)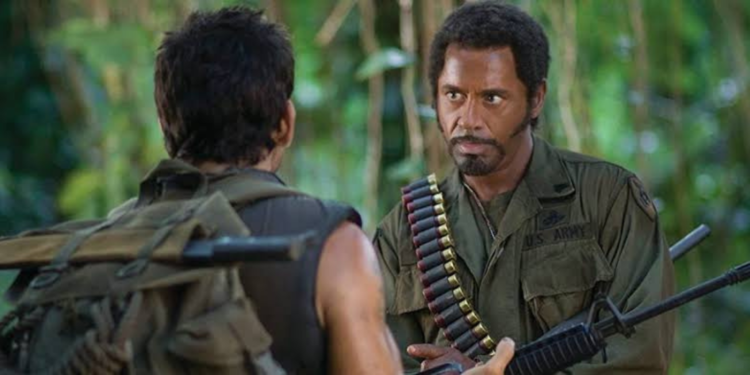 Robert Downey Jr joined the star-studded cast of Ben Stiller's satirical action comedy Tropic Thunder (2008). Downey Jr received high praise for his performance as Kirk Lazarus/Staff Sergeant Lincoln Osiris. Downey Jr received an Academy Award nomination for Best Supporting Actor, Best Actor in a Supporting Role at the BAFTA Awards, Best Supporting Actor – Motion Picture at the Golden Globe Awards, and Outstanding Actor in a Supporting Role at the SAG Awards.
Sherlock Holmes (2009)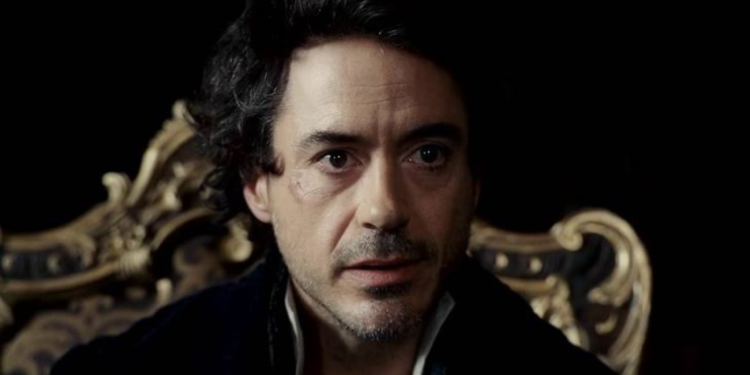 When not playing his iconic Tony Stark character, Sherlock Holmes (2009) was Robert Downey Jr's most popular performance of the 2000s. Starring alongside Jude Law and Rachel McAdams, Downey Jr played the movie's eponymous character, Sherlock Holmes. Downey Jr was nominated for Best Actor – Motion Picture Musical or Comedy for his performance at the Golden Globe Awards. The actor won his nomination.
Iron Man and MCU Films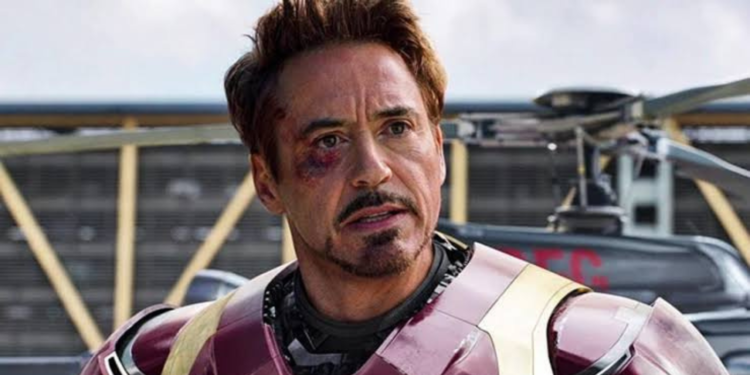 Robert Downey Jr is widely recognized for playing billionaire, Tony Stark, the MCU movies. Undoubtedly, no role has impacted Downey Jr's acting career the way Tony Stark has. Downey Jr debuted with the character in Iron Man (2008) and was renowned for ad-libbing many of his lines, including "I am Iron Man." Downey Jr reprised the role of Tony Stark/Iron Man in 10 MCU movies, including his uncredited mid-credits cameo in The Incredible Hulk (2008). His character's death in Avengers: Endgame (2019) is one of the franchise's most notable deaths, shocking millions of fans. Arguably, Downey Jr's performance as Tony Stark/Iron Man is his best and the most-watched performance of his career.
Oppenheimer (2023)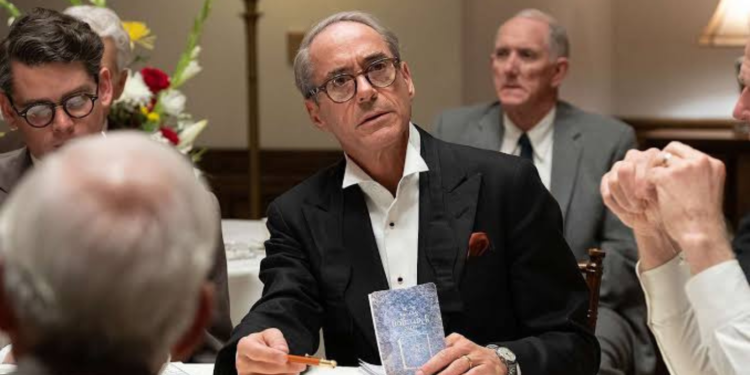 Besides playing the titular character of Dr. John Dolittle in Dolittle (2020), Robert Downey Jr's appearance on Christopher Nolan's Oppenheimer (2023) is his biggest feature film appearance since Avengers: Endgame (2019). He portrayed the character of Lewis Strauss, a founding member of the U.S. Atomic Energy Commission (AEC). Strauss was known for personally orchestrating to humiliate J. Robert Oppenheimer. Actor Robert Downey Jr's performance in Oppenheimer is a testament to his ingenious acting skills and talents.