Jude Law is unarguably one of the most successful English actors in Hollywood. Born David Jude Heyworth Law, he was named David after one of his parent's best friends and Jude after The Beatles song, "Hey Jude." However, he has been called Jude since birth. Law has worked with several Oscar-winning directors in his over three decades of acting.
Law has an unmissable on-screen presence, especially with his trademarked bold green eyes and rich voice. Like most English actors, he began his career in theatre and has done well in juggling between stage and film. Besides playing a younger Albus Dumbledore, he also portrayed the fictional Captain Hook in the fantasy adventure Peter Pan & Wendy (2023). Here are 7 things you didn't know about Jude Law.
1. The Movies You Know Jude Law From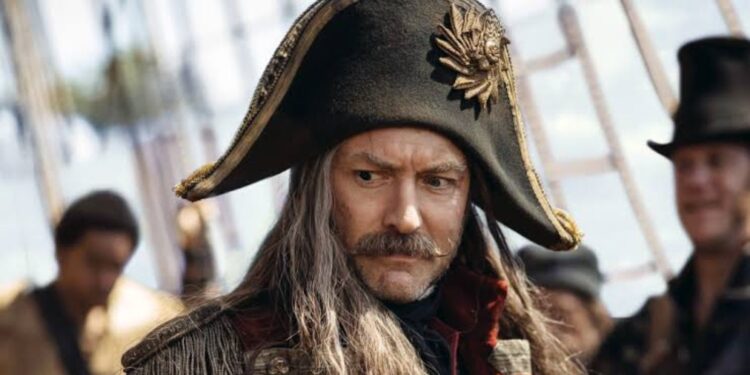 Jude Law began his film career with Phil O'sea's short film The Crane (1992). It wasn't until 1994 Law made his feature film debut (also his first leading role) as Billy in Shopping. Law portrayed Billy Hanson in Clint Eastwood's mystery thriller Midnight in the Garden of Good and Evil (1997). Before the turn of the millennium, Law played Dickie Greenleaf in the psychological thriller The Talented Mr. Ripley (1999).
Law's recognition and fame came in the 2000s with several performances in popular movies. In 2001, Law played Gigolo Joe in Steven Spielberg's science fiction movie A.I. Artificial Intelligence. The next year, he played Harlen Maguire in Road to Perdition (2002). He portrayed actor Errol Flynn in 2004 The Aviator, Jack Burden in All the King's Men (2006), and Dr. John Watson in Sherlock Holmes (2009). He reprised the role of Dr. John Watson in the sequel Sherlock Holmes: A Game of Shadows (2011).
Law also played Count Alexei Alexandrovich Karenin in Anna Karenina (2012), Thomas Wolfe in Genius (2016), and Vortigern in King Arthur: Legend of the Sword (2017). Law's most outstanding roles in the last decade have been playing the young Albus Dumbledore in Fantastic Beasts: The Crimes of Grindelwald (2018) and Fantastic Beasts: The Secrets of Dumbledore (2022), Yon-Rogg in Captain Marvel (2019), and Captain Hook in Peter Pan & Wendy (2023).
2. How Jude Law Got Started In Acting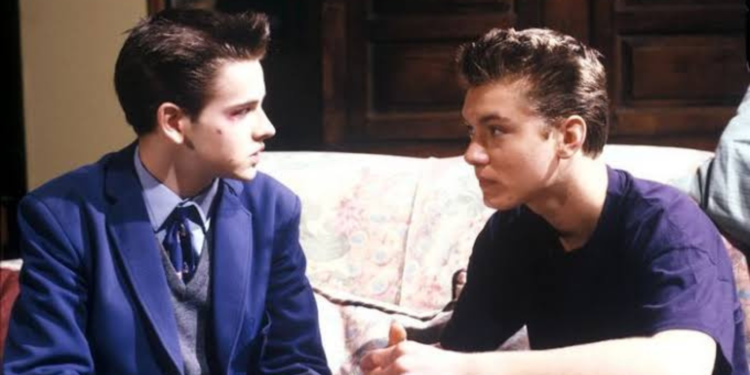 Jude Law had a passion for acting at a young age. He began acting professionally in 1987, performing with the National Youth Music Theatre. His first credited stage role was as Adrenaline in the play Bodywork. He also performed various roles in The Ragged Child (1988) and The Little Rats (1988). One of Law's earliest major stage roles was as Foxtrot Darling in The Fastest Clock in the Universe (1992), which was performed at Hampstead Theatre
3. Other Movies Jude Law Was In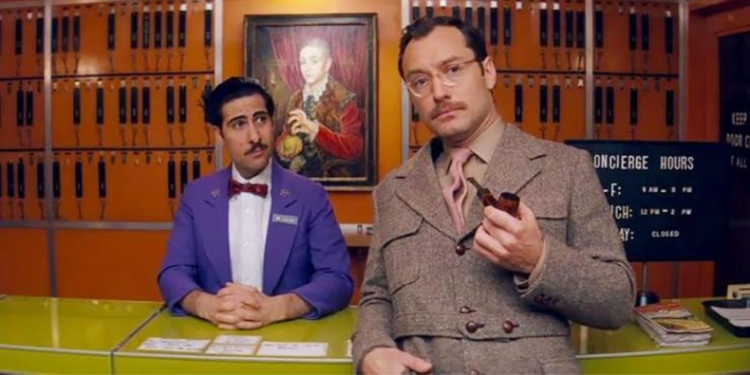 Jude Law starred in several other movies between his time appearing on box office hits. While many of his movies in the early to mid-90s are relatively unknown, he appeared in Danny Kowalski in Music from Another Room (1998) and Steven Grlscz in The Wisdom of Crocodiles (1998). Law played the titular character in Alfie (2004), Sky Captain/Joseph Sullivan in Sky Captain and the World of Tomorrow (2004), Remy in Repo Men (2010), and Alan Krumwiede in Contagion (2011). Law also played the young Author in Wes Anderson's The Grand Budapest Hotel (2014).
4. The Nominations & Awards He Has Received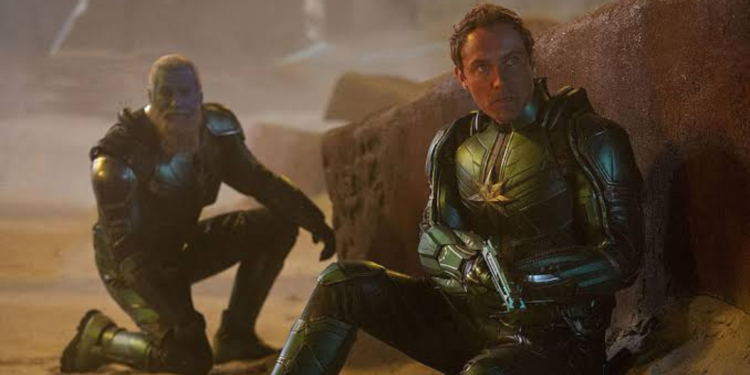 Jude Law has received nominations for almost every major film, television, and stage award. He bagged two Tony Awards nominations in 1995 and 2010 for his work in theatre. He won his Critics' Circle Theatre Award in 2010 and was also nominated for the Drama League Award and Drama Desk Award in 2010.
In film, Law has been nominated twice at the Academy Awards and four times at the Golden Globes Awards. He won his first BAFTA nomination in 1993 and received another in 2003. Other award nominations include MTV Movie, People's Choice, and Teen Choice Awards.
5. Other TV Shows Jude Law Was In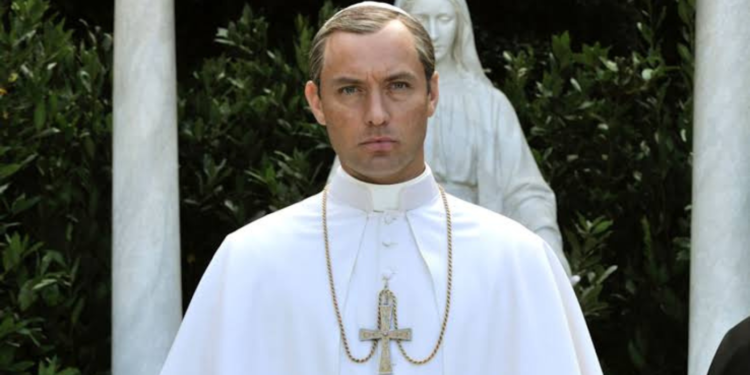 Although known for his work in film, Jude Law has appeared in several television productions. Law reportedly dropped out of school to play Nathan Thompson on ITV's daytime soap opera Families (1990). He was cast as the disruptive Lenny Belardo/Pope Pius XIII in 10 episodes of the Primetime Emmy Awards nominated The Young Pope (2016). Law reprised the role in The Young Pope continuation series The New Pope (2020). Law also played Sam in the psychological thriller horror The Third Day (2020).
6. He Has Dated Several Co-Stars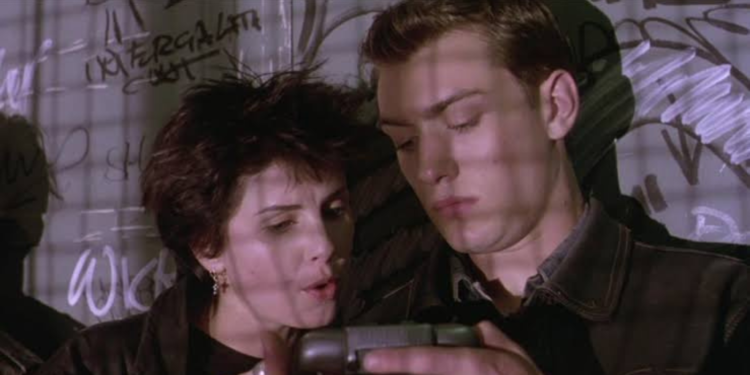 Jude Law's first prominent relationship was with fellow actress Sadie Frost. The two met while filming Shopping (1994). By September 1997, the couple got married. The couple finalized their divorce on October 29, 2003. The marriage produced three children, Raff, Rudy, and Iris. The couple fought a custody battle that lasted two years. While filming Alfie (2004), Law began dating the film's co-star Sienna Miller in late 2003. Law engaged the actress in 2004, but the relationship ended in November 2006.
Between the start and end of the relationship, Law cheated on the actress with his children's nanny and publicly apologized to Miller for the affair. Law dated Samantha Burke, an American model, in 2008. She gave birth to the actor's fourth child. Law dated Catherine Harding in 2015 and gave birth to his fifth child. Law married Phillipa Coan on May 19, 2019. Coan has had two children for Law, putting the actor's total kid count to seven.
7. Jude Law's Upcoming Projects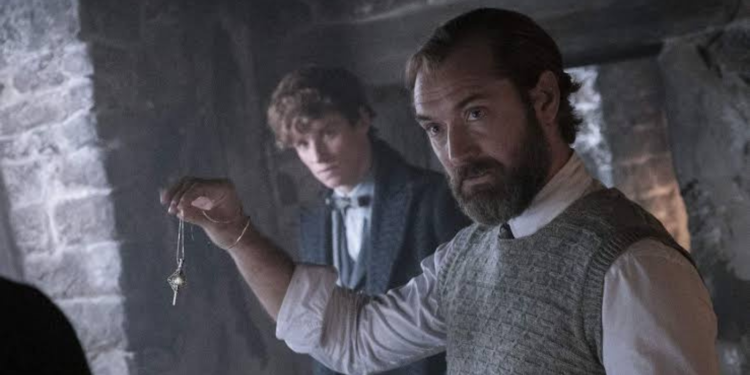 Jude Law has upcoming projects in film and television. Law will star in the Disney+ live-action coming-of-age series Star Wars: Skeleton Crew. The series is set in the same timeline as The Mandalorian. Law will star in an undisclosed role in an upcoming American crime thriller, The Order. The movie is based on Kevin Flynn and Gary Gerhardt's 1989 non-fiction The Silent Brotherhood. Jude Law is also credited as one of the movie's producers.