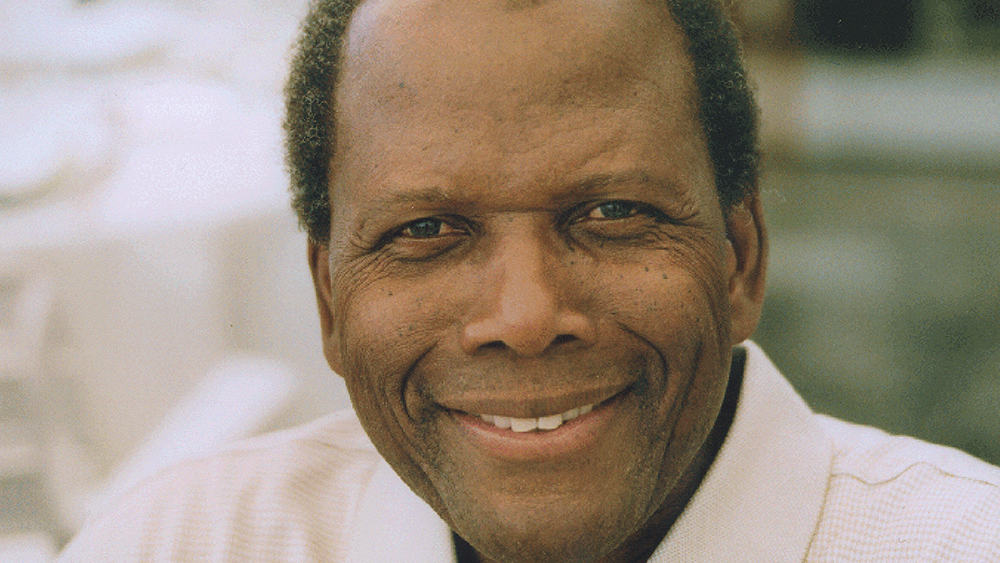 Many names have been added to the list of those that have passed away in recent months, and in all honesty, Sidney Poitier is another name to be tallied along with the rest, but his legacy and his name are bound to be remembered and celebrated for some time to come. The number of Hollywood legends that have come and gone throughout the history of show business is long indeed, and it's fair to say that no one would be capable of remembering the name of every great that's ever come and gone, but that's why the importance of cinema and theater shouldn't be understated, since this is, in a big part, how we remember these individuals. Like it or not, many of those that do manage to contribute to the world in a way outside of their career will still be remembered more for their time on screen than off of it. Mr. Poitier was one of those that took pride in helping his fellow human beings during the course of his life and career, and the contributions that he made in the time he had were great and made him more than just a movie star. 
The storied career of Sidney Poitier is something that's kind of lost on anyone that has no time for older movies or was born a little too late to really enjoy the man before he retired in 2009. But thankfully, if a person is interested, they can find his many appearances on one streaming channel or another, or on one of the many movie services that are out there. He's worth watching to be perfectly honest since while he might have had his down times here and there like many actors, he ended up turning in a great performance most times and even managed to be credited for bringing up the value of a couple of movies that might not have been given that much regard when they were released. 
Over the past decade and more the elite of Hollywood have been aging and their stars have been dimming ever so slightly as new talent has been on the way up and new names have been written into the headlines. At one point in time, Sidney's name was one of the most prominent and he was among the most respected actors of his time. Growing up and learning to act in a time when things weren't quite as amenable to people of color as they've become over the years, Sidney accomplished enough in his life that it was easily noticed and respected after a while by quite a few actors and fans as he continued to build his reputation with one movie after another. His theater credits added a great deal of experience and clout to his name as people continued to find the appeal in his acting and started to think of him as a legend in his own time. Such a label has been affixed to a lot of people at this time when it comes to show business, but there are those that earn it and those who assume it simply because the fans seek to make it so. But among the lot of them, Sidney is one of those that earned every accolade he was ever given. 
It's not too difficult as to why those that are coming into adulthood in this current era might not know of him since he was done with acting as of 2009, but considering that he stuck around until his elderly years, he was in his 80s when he retired, after all, it's impressive to think that he kept himself busy for that long. Quite a few actors have been seen to keep up with their careers until their later years, and it's fair to state that a lot of them have done quite well toward the end of their time in front of the camera. There are several actors out there now that are still doing their thing in their 70s and older, and it's not tough to say that they've impressed a lot of people over the years. But one day every star has to dim and finally fade away, and Sidney has become another individual that we have to say goodbye to in our own way. 
There's no doubt that much like Betty White, who just passed away recently, Sidney will have many people that offer a tribute to his career and his life in the days to come, as it would be remiss if people said nothing at all. Even those that didn't know the man that well would be wise to say a prayer for Sidney's family and pay some time of respect to a career that lasted for decades and a man that was undeniably talented. Rest in peace sir, you'll be missed.