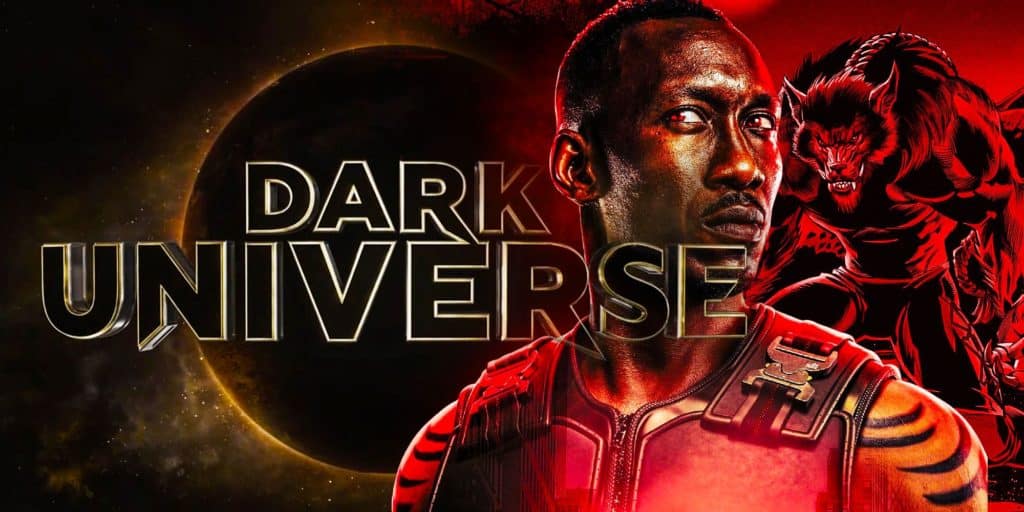 There's plenty of talk about how Universal Studios kind of dropped the ball when they attempted to make a Dark Universe in order to showcase their most infamous characters, especially since they attempted to recreate the characters as heroes in their own stories. But it's fun to think that the MCU might be starting up its own version of the Dark Universe since there are already a few names that have apparently leaned into the supernatural aspects of the Marvel universe, and Blade is just one of them. Ghost Rider would be another big name to add to this idea, as would Moon Knight and a few other names that might not be known as well. As far as fleshing out the Dark Universe entirely it's fair to say that the MCU would have to work just a little bit to make certain that the idea doesn't falter on its way to the screen. Such an idea might feel as though it's made for the Marvel universe since there are so many different characters that might fit the mold, but what has to be remembered is that as much supernatural material is there to be used, including Morbius, which will be heading to theaters eventually, there's still the thought that things might need to be regulated just a bit.
The reason for this is that the supernatural aspects of Marvel still have their own place, but they can easily be co-opted into the rest of the universe, which could damage their ability to stand on their own. One thing about any of the MCU stories is this: they all have the ability to stand on their own as singular movies so long as it's understood at the end of the day that they do belong to a bigger universe. Since Blade was never part of the MCU, nor was Ghost Rider when they were first brought in, both characters are going to have to be reworked a bit in order to include them in the overall action and thereby keep them from standing too far apart from the main stories that are hopefully going to be using them.
There are characters from the failed Dark Universe that the MCU might have trouble making unless they can come up with ways that might appear feasible and not step too firmly on any toes. Right now there are a few characters that are close to the approximation of Frankenstein's monster, while those that can turn invisible are often far more sane and stable than the Invisible Man that might have been created by Universal. Werewolf by Night, a story that belongs to Marvel comics, could easily take on this aspect of the universe and do just fine no doubt, especially if the casting choices are made in the same wise manner that several others have been. As far as any other movie monsters being brought to the MCU in a new and exciting way, one has to keep in mind that this Dark Universe is more rumor and talk than anything else at this point, but it's fair to think that it could happen and that Marvel could take control of something that Universal is said to have bungled.
If the MCU is really gunning for this opportunity it hasn't been made entirely public yet, so it could be more rumor than anything and a big hope on the part of the fans since otherwise, it could be something that might actually work and take the MCU in a slightly different direction for the characters involved. The supernatural element that the Dark Universe would demand would no doubt draw in a few characters we either haven't seen yet or those that no one has seen but don't understand when it comes to their presence. One good thing about this idea is that Marvel doesn't really have any shortage of characters, and it's always a possibility that something could be created in order to further this goal and bring something to the MCU that people might not fully understand at first but would hopefully embrace quickly and without reservation. Of course, that last part is kind of iffy since a lot of people take time to really invest in new characters.
But the Dark Universe could be a way for the MCU to dominate even further when it comes to the movie and TV show scene since at this point they've been putting up one show and one movie after another when it comes to the MCU, but have been largely focused in one main direction when it comes to heroes and villains. The cosmic, earthbound, and mystical elements have been great, but bringing in the supernatural in a bigger way feels as though it could be a fun idea that might bring a few more interesting characters into the mix, along with the trouble they can and usually do cause.