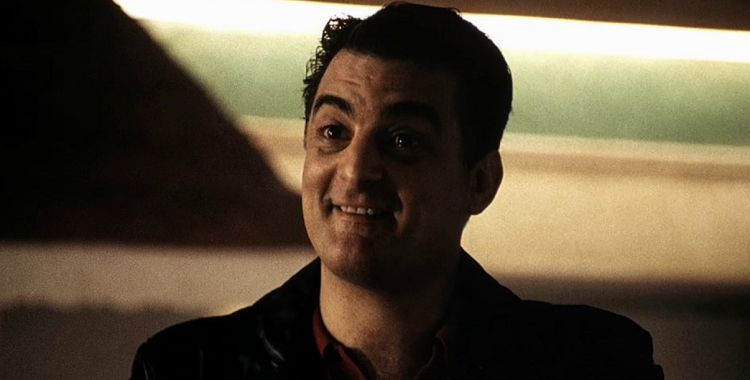 Death happens every day, but lately it has started to feel like tragedies are happening much more frequently than usual. In the last year, we've seen several larger-than-life celebrities be taken far too soon, and Joseph Siravo has become the latest to join the list. Joseph passed away on Siravo was best known for his role as Johnny Boy Soprano in the popular TV series The Sopranos. He also appeared in a number of other well-known TV shows such as The People v. O. J. Simpson: American Crime Story and Law & Order: Special Victims Unit. Throughout his career, he brought something special to every role he played and there are a lot of people who are going to miss him deeply. Keep reading to learn more about Joseph Siravo's life and the legacy he leaves behind.
Joseph Siravo's Story
Joseph was born and raised in Washington D.C. Since he was always a pretty private person, there isn't a lot of information out there about his personal life. In fact, he didn't even do very many interviews over the years. However, we do know that he was a graduate of both Stanford and New York University. Years later, Joseph returned to New York University as a teacher and he became highly regarded among students and fellow educators.
Throughout his on-screen career, Joseph had dozens of credits and he managed to make magic happen on the big and small screens. His roles may not have always been the biggest, but he gave his all to each project he worked on. His professionalism and dedication to his craft never went unnoticed.
Although Joseph is best known for his on-screen career, the stage has always had a special place in his heart. He had roles in several Broadway productions including The Light in the Piazza, Conversations with My Father, and The Boys from Syracuse. Additionally, he was also in many off-Broadway productions.
Joseph's most recent on-screen appearance came in 2020 in the Fox TV series, For Life. It doesn't appear that he had any projects in the works at the time of his death.
On top of the work he did as an actor. Joseph also acquired some behind-the-scenes experience during his career. According to his page on IMDB, Joseph produced a movie in 2006 called Things That Hang from Trees.
Joseph's Death
Joseph was battling cancer for several years, although the exact type of cancer doesn't appear to be mentioned in any sources. Still, his death came as a shock to many because most people weren't aware of the fact that he was sick. There also seems to be some confusion regarding whether he was 64 or 66 at the time of his death.
As far as we know, Joseph has never been married, but he did leave several loved ones behind. According to Yahoo News, "Siravo is survived by his daughter Allegra Okarmus; son-in-law Aaron Okarmus; grandson Atticus Okarmus; his sister Maria Siravo; and brothers Mario Siravo, Ernest Siravo and Michael Siravo." No official funeral arrangements have been announced, but there will be a memorial service held in his honor. It's unclear whether the memorial service will be open to the public. Joseph did not appear to be married at the time of his death and there is no information to suggest that he was ever married in the past.
Outpouring Of Love
As mentioned before, Joseph remained private throughout his career and he didn't have any verified social media accounts. Still, there has been an outpouring of love for Joseph on the internet from people all over the world.
Actor Garry Pastore who worked with Joseph on The Sopranos shared an Instagram post in Joseph's honor. Pastore wrote, "RIP my dear friend, who fought an incredible fight. I will miss you. See you on the other side.
Maureen Van Zandt who was also in The Sopranos tweeted, "Just heard Joe passed away. A talented and lovely man. A perfect Johnny Boy Soprano. Took this at the workshop of Piece of My Heart, Bway show about Bert Berns. Deepest condolences to his family and friends."
The kind words shared by people who have worked with Joseph are a testament to not only the kind of actor he was, but the type of person he was. Although Joseph's death is undeniably tragic, those who loved him can find some comfort in the fact that his contributions to the world will never be forgotten. For decades to come where will be people who are moved by Joseph's work.