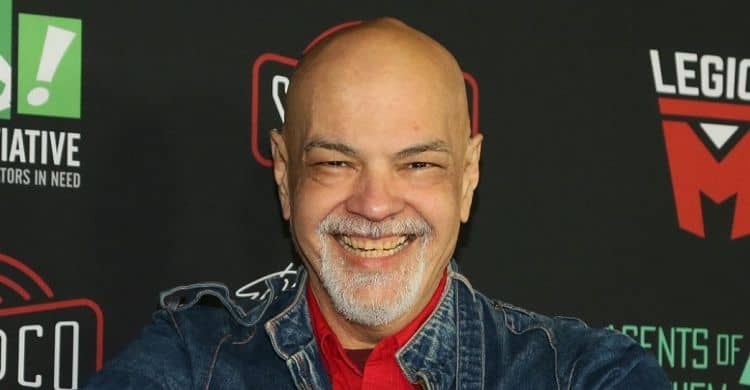 Everyone in the world knows DC Comics and Marvel, and the world associates the name George Perez with those comics. He is one of the most prolific comic artists of all time, and he worked for both companies over the course of his long and successful career. Sadly, the talented artist died on May 6, 2022, following a cancer diagnosis that left him with approximately six months to a year. He made the announcement in December of 2021 that he had only that amount of time left to live, and it seems his doctors were spot on with the six-month suggestion. His fans are heartbroken and upset, and the world is in mourning.
Early Life
From the day he was born on June 9, 1954, in New York City, he was destined for great things. This is a man who knew his own talent from an early age, and the world was ready to see what he had to offer. His family came to New Jersey from Puerto Rico to find better employment opportunities, but his parents did not meet when they were still on the islands. They met when they both moved to Jersey, and that eventually led them to make a home in the South Bronx where they raised their son. His mother is Luz Maria, and his father is Jorge Guzman Perez. The couple married in October of the year their son was born. His mother was already pregnant with their second child at the time of their wedding – whether she knew it or found out shortly after – and young George was only four months old. His mother stayed home to raise him and his brother (they are only 11 months apart in age) while his father went to work. He was located in what is now known as the meatpacking district. He worked hard to care for their family, and both of their sons dreamed of one day doing something artistic with their lives. George was only five when he began drawing, and his talent was quickly and easily apparent.
His Career
The first time his work was featured in a Marvel Comic was before he was even 20. He was an assistant to a famous artist in the early 70s. This allowed him to do some freehand drawing at the time, and it was featured in a Marvel Comic (Astonishing Tales #25). It wasn't the main feature, and it wasn't even titled, but he was in it, he did it, and his dreams were made even bigger from that moment forward. It did not take long for Marvel to recognize the talents of this young man, and he was quickly being featured on a regular basis in comic books. He sketched and drew and did his best, and it was good. While he spent a great deal of his time working with Marvel, it was his role drawing and creating work for The Avengers that really made him famous. He worked with the comic team (he began in the 141st issue) and made things happen.
By the time the 80s began, he was drawing for Marvel, but also working for DC Comics on "The New Teen Titans," and it was not a situation most people appreciated. The two comic book franchises are huge rivals, and it was almost unheard of that he would do both. He was given a few opportunities and incentives to stick around at Marvel and work on things like the Justice League of America, but it wasn't his ultimate goal. He eventually went on to receive more press and attention from this New Teen Titans work, and that led to him being sponsored as a drug awareness campaign, working with Keebler on that, and then going on to collaborate with presidential drug awareness campaigns by the time 1983 rolled around. That was a pinnacle moment for the artist, and he went on to work on his illustrious career with both DC and Marvel, and that allowed him to become one of the most famous artists in modern history. His career spanned decades, his awards were numerous, and his name synonymous with talent.
His Personal Life
His personal life was a quiet one. He married his longtime love Carol Flynn. The couple had no children, and he was close to his brother and his brother's children. Sadly, his health was never really good. He dealt with health issues associated with near blindness in one eye that was meant to undergo an operation but eventually corrected itself enough to allow him to continue work. He suffered a heart attack in 2017, and he was fitted for a stent as a result. He was diagnosed with diabetes, his vision issues returned, and his heart continued to give him issues. He required surgery to remove a blockage from his liver, and that's when his doctors found he was living with inoperable pancreatic cancer. He was told he had anywhere from six months to a year to live, and he chose to live his life to the fullest. He died on May 6, 2022, at home with his wife and his family. His death was a result of his cancer.
Tell us what's wrong with this post? How could we improve it? :)
Let us improve this post!