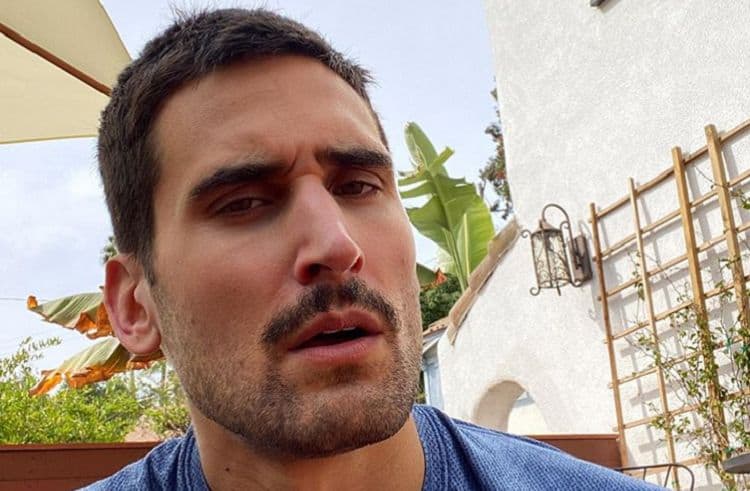 Scott Cavalheiro is one of those actors you recognize by face immediately when you see him, but you might not always be able to place him. He's been in a lot since he began his acting career, and he's one of those faces who is just unforgettable – though sometimes you need a moment. Of all his amazing roles, we loved him in his one episode on the most hilarious show on television. He played Miguel in 2018 on "Schitt's Creek," and we loved him despite his non-major starring role. He's just that good. But, there are so many other things you need to know about this man and his life.
1. He's Canadian
He's from a small town, and we kind of think that's one of the best things about him. A small-town guy is always someone who makes us feel welcome and at home, and he's one of them. He's from Bradford. You've probably never heard of it (yet another of those small-town perks). It's in Ontario, which is in Canada. He was born and raised right there.
2. He's Always Wanted to Entertain
From the time he was a child, he felt an overwhelming desire to entertain. He felt good when people were laughing and reacting to his antics, and it helped him to get his start in the world of entertainment. He's always been someone who needed that feeling, but he didn't always know how to use it and what to do with it. It took him some time.
3. He Admires Many Famous Comedians
Everyone has their own list of inspiration no matter what they are doing and where they are going in life, and he's one of those men. He's got a long list of things he's proud of and that he handles well, and he owes it all to some of his biggest comedic inspirations. He's a fan of Robin Williams and Jim Carrey and John Candy, to name a few.
4. Death Stopped His Dream
When he was in high school, he had a beloved theater teacher. Tragically, his teacher passed away and there was nothing that anyone could do but mourn. Because of this loss, he felt there was no other way for him to pursue his dreams. The theater program was done with such a tragic passing, and it did put a bit of a halt on his performances.
5. He Got Creative
Following the horrific death of his beloved drama teacher, he had to come up with some creative ways to show off his skills and his talents. He was able to convince some of his other teachers to allow him to submit videos and skits of himself doing his work rather than writing papers. This allowed him to practice his work, hone his skill, and work on things that make him who he is. We are so thankful for those teachers who did this for him so that we could have him in this role.
6. His College Dreams Were Dashed
He was terrified, but he asked his mom if he could audition for a more arts-like school rather than a traditional science-backed college, and she said yes. He got in to the University of Windsor and just knew he would become a wonderful actor…but he hated it. He hated the behind-the-scenes stuff. He hated the way people acted, their desire to overtake one another and make them feel inferior. He hated every single second of it, and he was not about to allow his life to go this way anymore.
7. He Struggled with Confidence
One thing that he states was a hard dose of reality for him was the lack of confidence he felt when he went into his first table read. He had a part in a show, and he'd never done a table read before. He was so excited about it, but his lack of confidence was so overwhelming that he botched it all. They canceled halfway through and fired him on the way home. Thankfully, he's come back from that.
8. He Turned Down Scholarships
When he was looking at colleges, he had some big scholarships because of his aptitude in science. He didn't want to let those go, but he felt a calling elsewhere. He begged his mother to let him go to an arts school and not go to a science school. It was a big deal to turn those down and have to pay for school on his own, but he knew that he had to do what he had to do.
9. He's Married
So sorry, ladies. You knew this was a possibility, but this is a handsome man with a beautiful wife and he's just not available. Scott Cavalheiro is married to Claire, whom he met on the set of a show called "Satisfaction," where he was working and she was with a friend. They continued to bump into one another everywhere they went following that, and it seems like the fate part of their love was just right there.
10. They Had the Coolest Wedding
Okay, so we think this is genius. They decided rather than a sit-down dinner or a buffet, they'd offer their guests food trucks to choose from at their wedding reception. Then, they also had a sweets table rather than a cake, and we are just upset that we were not on the guest list. Also, we want to re-do our wedding, now.
Tell us what's wrong with this post? How could we improve it? :)
Let us improve this post!