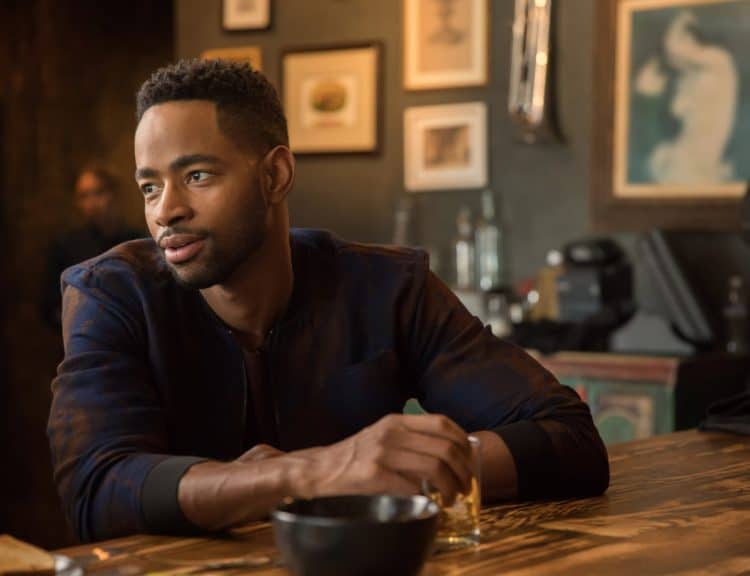 Jay Ellis has been doing his thing in the acting world for a little more than 15 years. He got his start with an uncredited role in 2005, and he's been working his way up the ladder ever since. He landed his first major role in 2013 as a starring cast member on The Game. However, it wasn't until he was cast on Insecure in 2016 that he finally got his big break. His character, Lawrence, who is Issa's ex-boyfriend has his own dedicated group of followers called the "Lawrence hive". Lots of viewers were disappointed when Lawrence didn't make much of an appearance in season 3, but they hope that will change change when the 4th season premieres this month. Keep reading for 10 things you didn't know about Jay Ellis.
1. He Was A Model For The Jordan Brand
Before making his way into the acting world, Jay Ellis did some modeling work. He went to college in Portland and often found himself around people who worked for Nike. After being introduced to a designer for the company at a local event, Jay was asked to come model for the project: a campaign for the Air Jordan brand.
2. He Is Friends With Josh Henderson
Jay Ellis spent his childhood and teenage years living in a lot of different places which made it hard for him to make long lasting friendships. One person who was consist in his life, however, is Josh Henderson who is also an actor. One of Henderson's best known roles is Austin McCann in Desperate Housewives.
3. He Can Speak Spanish
Since Jay Ellis spent a lot of time starting over in new places, he had to learn how to adapt to his surroundings quickly. When he lived in Austin, TX he attended a bilingual school and learned Spanish as a result.
4. He Was Involved In Student Government In College
When Jay got to college, he finally had the chance to settle down a bit and build a community. He attended college at Concordia University. During his time there he was the president of the student body. He graduated Summa Cum Laude with a degree in finance and international business.
5. He Would Love To Go To Dinner With Barack Obama
Getting the chance to go to dinner with an important person of your choice is probably something you've thought of before. While most people would pick their favorite celebrity or historical favorite, Jay Ellis chose Barack Obama. He would also be pretty excited if Michelle decided to tag along.
6. He's Worked In Africa
So far, one of the coolest experiences of Jay Ellis' career has been the chance to travel to and work in Africa. He told The Undefeated, "I worked in South Africa, and I worked in Ghana. I actually spent five and a half, almost six weeks in Africa. I never in a million years would've thought I'd be on the continent that long."
7. He Went To College On A Basketball Scholarship
At 6'4″, playing basketball was likely inevitable for Jay Ellis. Luckily he turned out to be pretty good. So good in fact, that he earned an athletic scholarship to Concordia. However, he says his heart was always truly in acting. He recalls, "I would be in the locker room and the guys are talking about, 'Man, are we gonna beat Portland State?' and in my head I'm thinking, 'Yeah, but do you guys want to come to my play? I'm doing Pippin."
8. He Wanted To Be An Investment Banker
When Jay Ellis chose to study finance and international business in college, he had every intention of becoming an investment banker some day. However, he quickly changed paths as modeling opportunities began to arise for him.
9. He Has A Daughter
Jay Ellis is a fairly private person, but the news of his bundle of joy was something he just couldn't keep to himself. In the fall of last year, Jay and his finance Nina Senicar welcomed their first child into the world. The couple's daughter, Nora Grace, was born on Senicar's 34th birthday.
10. He Takes His Hair Very Seriously
If there's one area of his life where Jay Ellis is highly unlikely to take a risk, it's with his hair. He has been working with the same barber for more than five years and says the two are like brothers. Ellis confessed "If I don't have a haircut I won't go anywhere. It doesn't matter what I'm wearing–if I don't have my hair cut, I won't go."
Tell us what's wrong with this post? How could we improve it? :)
Let us improve this post!