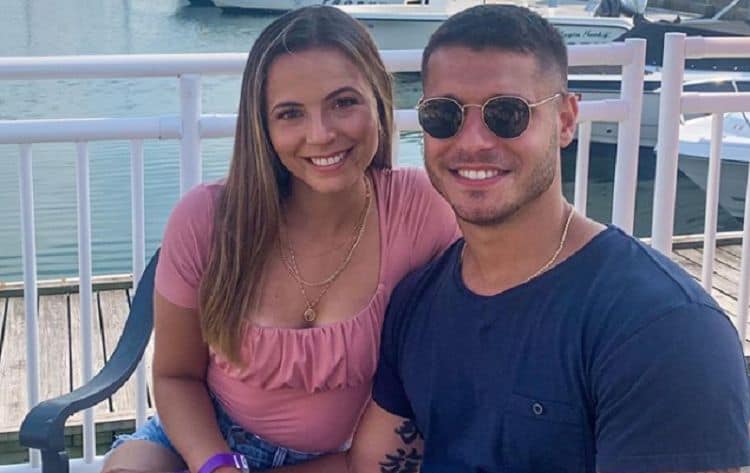 Cody Calafiore became a reality TV star when he became the runner up on season 16 of Big Brother in in 2014. Like many other people who have appeared on the show, Cody used the success he got from Big Brother to help him segue into other opportunities. He has also been working as a licensed real estate agent. Recently, however, he has decided to make the return to reality TV as a contestant on Big Brother's all-star season. He is going up against some of the most memorably people in Big Brother history, but as we all know, Cody isn't afraid of a little challenge. Continue reading for 10 things you didn't know about Cody Calafiore.
1. He Was A Soccer Player
Cody has always loved sports and he grew up playing soccer. After a successful high school career, he joined the soccer team at Monmouth University before transferring to Temple University where he was also a member of the soccer team. After college, he was drafted to a professional team but his career was cut short after an injury. Even though he no longer competes at a high level, he still plays soccer for fun.
2. He Loves To Travel
There is more than one way to enjoy life, but most people would agree that traveling is definitely one of the best experiences a person can have. Cody is an adventurous person who likes to try new things and visit new places. He's to to visit some cool destinations both nationally and internationally including Florida and Malta.
3. He's In A Relationship
Cody's good looks definitely didn't go unnoticed during his time on Big Brother. Although there are probably millions of people who have been lusting after him since he first popped up on the screen, Cody is off limits. He is in a happy relationship with a woman named Cristie LaRotta.
4. He's Done Some Acting
After being on Big Brother, Cody decided that he wasn't done being in front of the camera just yet. He began to focus his career on starting an acting career, and he found some success. According to IMDB, he has 16 acting credits and has appeared on several shows including The Bold and the Beautiful.
5. He Has A Degree In Business
College wasn't all about sports for Cody. He also focused on getting his education and graduated from Temple University with a bachelor's degree in business administration. Although he didn't follow the traditional path after high school, he can put his degree to good use as he tries to build his real estate career.
6. He's A Brand Ambassador
After leaving the Big Brother House, there were lots of eyes on Cody. He had built up a strong fan base and as a result, lots of brands were eager to work with him. Even in the years after being on the show he continued to work with brands on social media. He is currently am ambassador for a company called 310 Nutrition.
7. He's Done Some Modeling
Cody's life after Big Brother is proof that 15 minutes of fame on reality TV can easily turn into other opportunities. After his season, he was signed to a New York based modeling agency called Soul City Management. During his time as a model, he appeared in several major publications including Men's Fitness. He also walked in a few fashion shows for designers like Malan Breton.
8. He Has No Regrets About His Time On Big Brother
Coming in second place definitely wasn't what Cody was hoping for when they started the show, but he's still proud of everything he accomplished in the house. It can be easy to look back at the experience and think about what he did differently, but he has no regrets about anything he did during season 14.
9. He Has A Close Relationship With His Family
Cody was born and raised in New Jersey and has a very close relationship with his family. His Instagram feed includes plenty of pictures of him spending quality time with his loved ones and it's clear that being on reality TV didn't make him lose touch with the people and things that have always been important to him.
10. He Has Some Impressive Rubik's Cube Skills
Having a cool party trick is always a great conversation starter, and Cody has one that would leave almost anyone impressed. According to his bio on the CBS website, Cody "can solve a Rubik's Cube in under two minutes." Hopefully there's a Rubik's Cube in the house and we actually get the chance to see him do it this season.