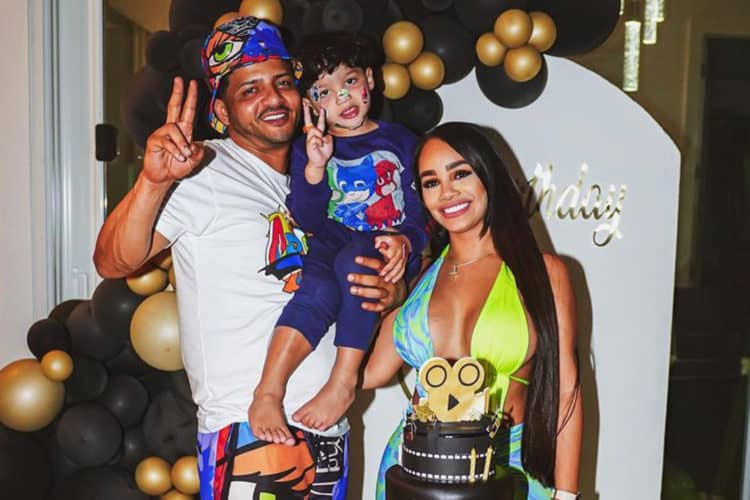 2021 has been a difficult year in lots of ways, and even as it winds down it continues to throw curveballs. Unfortunately, those curveballs typically result in sadness. In December of 2021, well-known music producer, Flow La Movie was killed in a plane crash and the news came as a sad surprise to people all over the world. Flow La Movie was only 36 years old at the time of his death, and the crash also took the lives of his wife and their son. While it's true that his legacy will continue to live on through his music, those who knew and loved Flow La Movie are still dealing with the sudden and tragic loss. Keep reading to learn more about the life and legacy of Flow La Movie.
Flow La Movie's Life
Flow La Movie, whose real name was José Angel Hernandez, was born and raised in Puerto Rico. Since he was a private person who spent much of his career behind the scenes, there isn't a lot of information out there on his upbringing. His journey into the music industry was a little different than most. Unlike lots of other producers, Flow La Movie never thought of himself as a musician. Instead, he started his career as a promoter which resulted in him meeting several reggaeton artists. He began his professional career in 2011. According to Starlight PR, Flow La Movie's bio said, "I'm passionate about music. I go to bed and I wake up thinking of ways to innovate and create the best possible content for fans of urban music. I'm not a musician and I don't sing, but my years of experience have taught me about musical production, something I practice today with discipline and commitment". Over the years, Flow La Movie got the chance to work with some of the biggest names in Latin music including Ozuna and Bad Bunny. Flow La Movie is probably most well known for producing the hit single "Te Boté" which was released in 2017. In addition to his work as a producer, Flow La Movie also started his own record label and management company. Throughout his career, he was all about putting artists in positions to be successful. Flow La Movie also had a very popular YouTube channel that has more than 8.9 million followers.
Flow La Movie's Death
We've all heard the saying that life can change in the blink of an eye, but many people tend to forget how true that statement really is. Sadly, Flow La Movie's death is a prime example. On December 15, 2021, Flow La Movie and his family were on a private flight to Orlando, FL. According to Market Research Telecast, the aircraft, " crashed while trying to make an emergency landing at the Las Américas airport." Upon crashing, the plane caught on fire and everyone on board was killed. At the moment, it doesn't appear that a clear cause for the crash has been revealed. Upon news of Flow La Movie's death, many people in the music industry began sharing memories of their time with the late producer. In a social media post, reggeaton artist Guyana wrote, "That many news of deaths in this month, my God protect us. @flowlamovie rest in peace, with your wife, and your children. ??? @casper_magico @niogarcia I put them in my prayers, there are many of us who love them, and we respect them. Here we are for you guys! #rip #flowlamovie #elreggaetonestadeluto". Not only did many people say how nice it was to work with Flow La Movie, but they also touched on the fact that he was a great person. In an industry where authenticity can be hard to come by, it appears that Flow La Movie truly was as real as they come.
Flow La Movie's Legacy
Death is always a tough thing to deal with, but the especially tragic circumstances of Flow's passing make it even more difficult for people to grasp. There's no doubt that he still had a lot of great things to share with the world, and it's heartbreaking that his dreams will never be fully realized. As of now, it doesn't appear that any funeral arrangements have been made for Flow, his wife, or their child(ren). There also hasn't been any information on who, if anyone, Flow La Movie is survived by. Even though he is no longer here, there are lots of people who are hoping that everything he worked for doesn't die with him. Hopefully, his record label will continue to run and carry on his legacy.