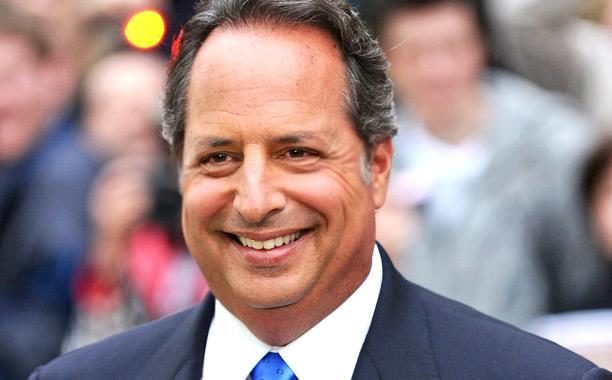 Jon Lovitz wasn't shy at one point about putting some of the blame for Phil Hartman's death on Andy Dick. If any of you remember back in 1998 Phil Hartman's wife Brynn shot him while he slept and then only a short while later committed suicide. She was said to be under the influence and had killed her husband after an altercation during which he'd said he would leave her if he ever saw her doing drugs again. The altercation was caused, in Lovitz's words, by the efforts of Andy Dick, who'd been seen at a Christmas party with the Hartman's and had allegedly given cocaine to Brynn.
The problem with this was that Brynn Hartman had once experienced a problem with drug abuse and had been sober for 10 years at that point. Her relapse was bound to cause a few problems but it wasn't enough to expect the kind of reaction she gave. Brynn shot her husband and then drove to a friend's home to confess. When the friend drove her home and saw the truth of what she'd done he called the police. Brynn then locked herself in the bedroom and committed suicide while the police were escorting the friend and the Hartman children outside.
Lovitz's issue with Dick is that not only did Andy Dick provide the cocaine, he put what he called the 'Hartman hex' on Lovitz while he was sitting with friends in a restaurant he co-owned after daring to drink a round of alcoholic beverages that had been meant for the group. Lovitz admits that he was ready to confront Dick then and there but the fact that Andy was three sheets to the wind and would have fallen over was the reason he gave for doing nothing.
The whole mess was started when Lovitz was cast on the show Newsradio along with Andy Dick, taking the role that Hartman had once filled much to Dick's annoyance. In response Dick had said "Well, you shouldn't be here" to which Lovtiz replied that if he hadn't given Brynn cocaine that night he wouldn't have been given Hartman's role. That obviously did not sit well with Dick, who then proceeded to complain constantly about Lovitz. For his own part John wanted to apologize for what he said, but Dick decided to take it to the level it reached before the final blow-up that occurred some time later.
Eventually both Lovitz and Dick were performing at the Laugh Factory in LA. After they were both done they caught up to each other in the crowded lobby and Andy confessed why he'd been so adamant in taking after Lovitz. It was the remark about giving Brynn cocaine, which in Andy's mind was tantamount to saying that he'd had something to do with Hartman's death. Lovitz then proceeded to smash Andy's head into the nearest bar before the doorman broke things up.
At this point it doesn't sound like either man was in the wrong, but an apology should have summed this up and let it go. Whether or not Andy knew about Brynn's sobriety is now irrelevant, but the fact that he wished to take things so far as to tell Lovitz that he was the next one to die was a little extreme.
Tell us what's wrong with this post? How could we improve it? :)
Let us improve this post!