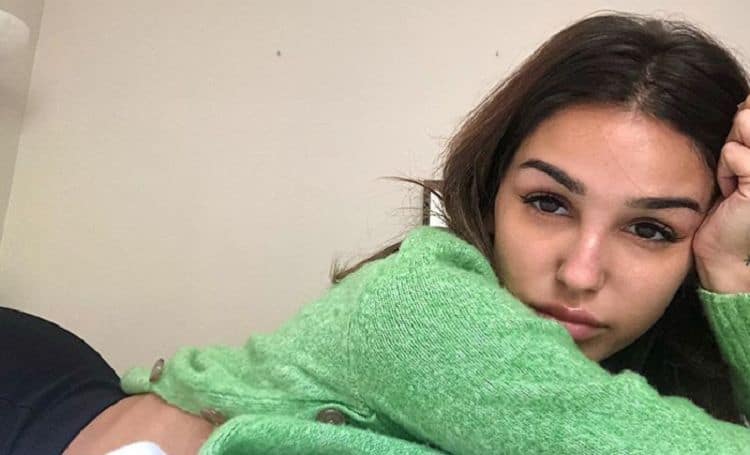 If you're one of Ashley Sky's 611,000 Instagram followers, you're probably already familiar with her gorgeous face. Her good looks have earned her social media celebrity status and a professional modeling career. She's gotten to work with different companies and brands over the last several years. She has plans to take her career even further. While modeling is her main focus, there's a lot more to her than big smiles and flawless poses. This is one Instagram model who you'll be hearing about in the future, and thanks to us you'll be able to say you knew all about her from the beginning. Let's talk about 10 things you didn't know about Ashley Sky.
1. She's From Brazil
Most people who are familiar with Ashley Sky and her work probably assume she was born Florida because she's based in Miami. However, Ashley was actually born in Brazil and is of Brazilian decent. Although there isn't much info about her early life, it does appear that she did spend some of her childhood living in The Sunshine State.
2. She Used To Have Braces
When you see Ashley Sky now, it may be hard to believe that she went through the same awkward phase as the rest of us. But even good looking models aren't exempt from those funny looking pre-teen years. Ashley has come a long way. She says she "would be embarrassed if you looked in my old yearbooks and saw that I had braces, frizzy hair and a serious lack of style."
3. She Doesn't Have A Backup Plan
Having a plan B is a must for most people. No one wants to feel like they don't have something to fall back on in case their original plan goes left. Ashley, on the other hand, doesn't believe in having a backup plan. She feels that having a plan b is just setting yourself up for failure. She is dedicated to putting all of her time and energy into modeling. If things don't work out, she'll cross that bridge when she gets there.
4. She's A Very Private Person
Most models and social media influencers enjoy sharing their life with the public. Ashley Sky prefers to keep things private. She hasn't revealed much about her private life and there isn't really information floating around about her family or her upbringing. Hopefully she decides to share more about herself in the future so her fans can get to know her better.
5. She Loves Sangria
If you've ever taken a trip to Miami, you know that Sangria is the perfect drink to have while enjoying the warm and tropical atmosphere. With that being said, it only makes sense that Sangria is Ashley Sky's drink of choice. Not only is Sangria a part of Ashley's Latin culture, but it's also pretty tasty.
6. She's Allegedly Dating Tommy Lee's Son
Dating a celebrity (or someone linked to a celebrity) is one of the quickest ways to get your name in the blogs. Ashley Sky is about to learn this first hand thanks to her alleged relationship with Brandon Lee. Brandon is the son of Tommy Lee and Pamela Anderson and is a cast member on The Hills: New Beginnings. The couple's relationship hasn't been confirmed yet, but the rumor mill is definitely turning.
7. She's Was A Blogger
Blogging is a popular way for people to share their thoughts and ideas. Ashley Sky was a fashion and lifestyle blogger who ran a blog called Somewhere with Her. The site appears to have been taken down, but it was once part of Ashley's claim to Internet fame. I'm sure her fans would love it if she started back up.
8. She's Worked With Kanye West
If there's one thing on Ashley's resume that will definitely get some heads turning, it's the fact that she's worked with Kanye West. She appeared in the video for Kanye's 2011 hit single "Otis". If you watch the video closely, you'll see that Ashley is sitting in a Maybach.
9. Wilhelmina Discovered Her
Most models are lucky if they get to work with the infamous Wilhelmina modeling agency at any point in their career. Ashley Sky is fortunate enough to say she was discovered by them. She is thankful to the agency for helping her get her start, but is no longer working with them.
10. She Was Linked To An NBA Player
The rumors about Ashley Sky dating Brandon Lee aren't the first time she's been linked to a celeb. She was spotted out with NBA player, Chandler Parsons, back in 2013 which led to rumors that the two were a couple. The pair never confirmed whether or not they were together, but they looked like they had gotten pretty comfortable with each other.
Tell us what's wrong with this post? How could we improve it? :)
Let us improve this post!