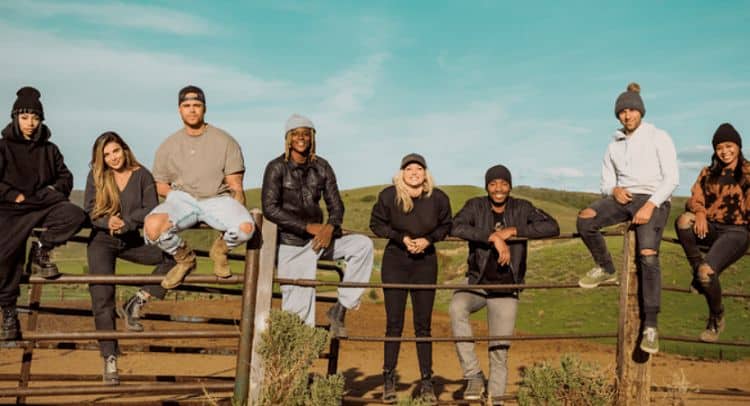 Nepotism is not a myth. It's a truthful situation in many aspects of the world, and it's just how life works. Many view it as an unfair advantage – getting somewhere in life simply because of the last name you happen to share with someone else who is already in that line of work, etc. – but it's a fact of life, and what are you going to do about it? As a firm believer that you use whatever you have to your advantage in the world, there's nothing wrong with it. Of course, once you get where you want to go, you have to prove yourself, and that's the real test. It might work out to get where you're going in the world because of your last name, but you have to prove that you're also the right fit for the job once you get it – and that is where nepotism fails to help. Nepotism is also the concept behind the new television series called, "Relatively Famous: Ranch Hands," and we are here to share what this show is about and everything else you don't already know.
1. You'll See 8 Kids
They're not necessarily kids anymore, but they're celebrity kids. The premise of the show is to take eight children of celebrities and put them to work to prove that they are more than just a last name. They'll go to a ranch, work morning, noon, and night as ranch hands, and they'll have to prove themselves to, well, themselves, their parents, and everyone else who thinks they're just privileged rich kids who have everything handed to them.
2. It's Based in Colorado
To be precise, these celebrity kids will be living and working for four long weeks at a ranch in the picturesque area of Steamboat Springs, Colorado, which is well-known for its beauty. However, it's also known for its ranches, farms, and the hard work that goes into running both.
3. They're Working a Real Ranch
This is not just a show about celebrities and entertainment, either. It's a show about doing things that are needed. The ranch on which these celebrity kids are working is a real ranch that was shut down following a year of hard loss due to the pandemic. Lack of people working, lack of ability to get the necessary supplies, lack of, well, everything. These kids are working to help this family who owns this ranch – their way of life – get their life back on track by reopening their ranch.
4. There Are Some Famous Kids
While you won't know all the kids who are appearing on this show – and you may not recognize a few of their parents, either – you will know who Billy Bob Thornton's son is. You'll also know who Shaq's son is. Martin Lawrence's daughter is on the show, and so is David Hasselhoff's daughter in addition to four more celebrity children whose parents are famous in their own right – but not as famous as those parents.
If you're curious about where to tune in to watch this new show – and we have a feeling there are plenty of people who are – you will find it on the E! network. The show premiers on January 12, 2022, which is a Wednesday night, at 9 pm EST.
6. There Are Real Friendships Made
While these kids do not all know one another prior to the show, they know of one another. They know what it's like to grow up with famous parents and live a life that is not like everyone's life, and they will bond over that. They will have some real connections, and there will be some real bonds.
7. There Will Also Be Drama
You can't find 8 people and put them together in a new and stressful situation and expect everyone to be sunshine and roses. These people are going through hell to do what they're doing, and most of them have never done anything like this. As expected, some will butt heads, and there will be plenty of drama.
8. Living Situations are Not Ideal
We imagine this is true. We're picturing a bunkhouse a la the bunkhouse in Yellowstone, yet we also have a feeling the Yellowstone bunkhouse is a little bit amped up and a lot more luxurious than a real-life ranch bunkhouse. This means that these kids are living in conditions they've never experienced before, and it won't go well for some.
9. It's Exhausting
If there is one thing we can ascertain from this show, it is that these kids have to be exhausted. They are working long days, hard hours, and ranch work is not an easy feat for anyone. Even those who live the ranch lifestyle their entire lives will tell you it's nothing short of pure exhaustion at the end of the day.
10. Will They Get the Ranch Open?
That's the question we aren't sure about, but we are dying to know. This is a family who has a ranch and has lost their business due to the pandemic decisions that were made in their area, and it's been a devastating situation for them. Will these kids be able to help this family out?television series
Tell us what's wrong with this post? How could we improve it? :)
Let us improve this post!