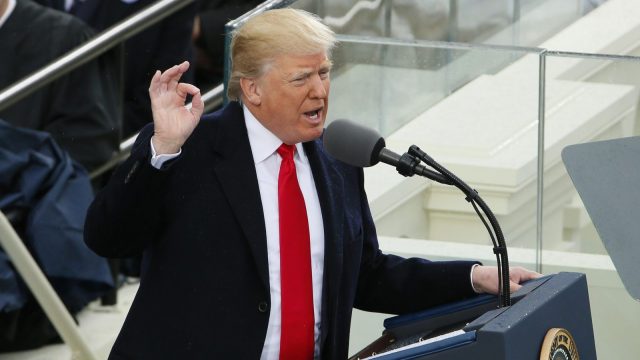 In what is surely going to be the headline on the major networks today, Donald Trump sent out a tweet earlier today that slammed Chelsea Manning who was recently commuted from a 35-year prison sentence from former President Obama. According to The Hill:
Manning in her first column since President Obama commuted her sentence for leaking classified documents said Obama had "few permanent accomplishments." "This vulnerable legacy should remind us that what we really need is a strong and unapologetic progressive to lead us. What we need as well is a relentless grassroots movement to hold that leadership accountable," she wrote in The Guardian. "The one simple lesson to draw from President Obama's legacy: do not start off with a compromise. They won't meet you in the middle," she added.
President Trump had his own response to Manning in a tweet:
Ungrateful TRAITOR Chelsea Manning, who should never have been released from prison, is now calling President Obama a weak leader. Terrible!

– Donald J. Trump (@realDonaldTrump) January 26, 2017
While Obama said that Manning had paid her debt to society and that "justice has been served" Trump wasn't so lenient in his quote calling her an ungrateful traitor. The biggest thing to take out of this quote isn't that Trump decided to tweet it at 6am or use exclamation points. It's that he kind of praised Obama don't you think? After all of his tirades and blaming the Obama administration for ISIS and just about everything else wrong in the world, he seems to be siding with the former President, even inferring that he was a good leader.
Could this tweet be to deflect attention from the amount of policy changes he's made to women's health and pipelines this week? I wouldn't doubt it.