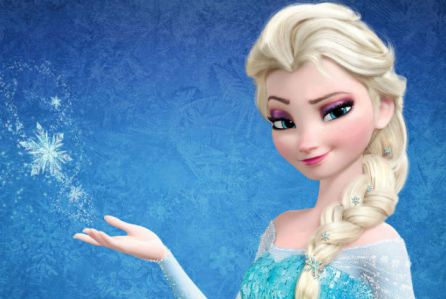 The Chinese company Alibaba owns an entertainment division and a streaming platform called Youku. Until recently, most of the content on Youku has been exclusively Chinese, with foreign content providers having a lot of difficulty entering China's entertainment market. Such was the case with Disney, who faced myriad obstacles as they attempted to expand into China.
For example, the very first Chinese service that streamed Disney content into China was known as DisneyLife. This was a partnership with Alibaba that underwent extreme regulatory scrutiny and was eventually shut down just a little over four months after the operation began. Plus, Disney and Alibaba were left in the dark about why it was shut down as the reasoning was never made public.
However, Disney and Alibaba are set to try again with their newest streaming deal. This will bring thousands of episodes of animated series — such as Winnie the Pooh and DuckTales — as well as hundreds of films to the Chinese market. They will finally get to stream such amazing films as Mulan, Frozen, and Pirates of the Caribbean to their devices and homes (including Smart TVs and mobile phones).
Alibaba is looking to expand international cooperation with Chinese companies — which they have already achieved huge strides in with their enormous online marketplace. Their expansion into the global entertainment sector will help them bring China's culture to the world, and vice-versa. The end goal of the company is to strengthen their position and profits as they prop up Youku as the leading Chinese entertainment platform.
The value of the Disney-Alibaba licensing deal has not been publicly announced. However, Youku is streamed on millions of devices and reaches over a billion views daily. Therefore, we can speculate that this deal was in the billion-dollar range — and will be profitable for both of the involved firms. The agreement is also good for multiple years, suggesting an even higher price for the license to distribute Disney productions in China.
Disney is making a lot of strides in procuring streaming services. For example, their proposed merger with 21st-Century Fox would lead them to hold a majority stake in Hulu. They will also be launching their own streaming service that will compete directly with Netflix.
These actions are not a coincidence — Disney is a huge company and they are making strategic acquisitions and partnerships in the video streaming market. This will lead them to make billions of dollars over the course of the next few years as well as shut out any small competition. They also have the advantage of holding the licenses to the biggest blockbusters — including Marvel and Star Wars films — which will help their streaming services gain the most views out of any of them.
In the future, even though Disney is "not intending" to kill Netflix, we may see them overcome the streaming giant with their own service. This is due mostly to the merits of their own films and the incredible fame that they possess with each of their franchises. However, Netflix may still lead in producing quirky originals and hosting television shows — but it will be a corporate battle, for sure.