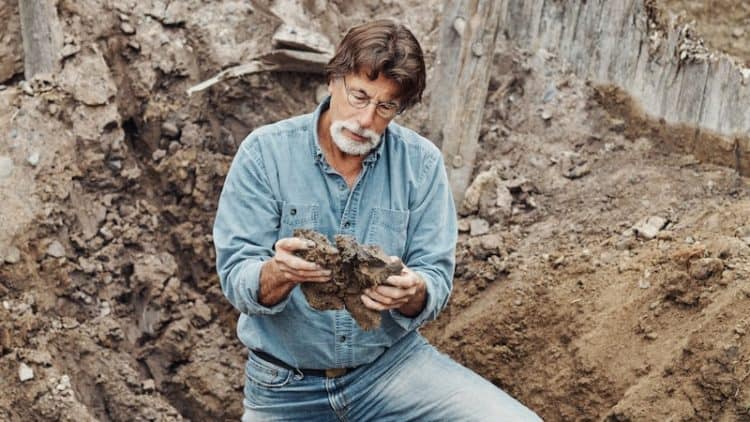 The Curse of Oak Island is a show that has captured the imaginations of people from virtually all walks of life. There is just something about it that seems to make it unique, almost special. For those who have found themselves to be addicted to the show, there is always a distinct combination of excitement for the current season and anticipation for the next. However, the means that you have to ask yourself whether or not it's too early to be talking about the seventh season of the show. After all, there is still plenty of action happening in the current season and there is no guarantee that a seventh season will even be granted as of yet.
If that is in fact the case, then why are so many fans already talking about the next season? In reality, the answer is relatively simple. They just can't help themselves. There is always something interesting going on with this show and it seems like there is always the promise of something even better that's just around the next corner. Right now, it appears almost impossible that they would be able to find everything they need to find in order to wrap things up by the end of this season. If you follow that route of logic, then you have to believe that there will indeed be a seventh season.
There is also another reason why it makes sense to start talking about the next season, even now. The show is still doing well in the ratings and it has a rather strong fan base, to say the least. From a logical perspective, it wouldn't make sense to cancel the show right now. In fact, the only thing that canceling it would likely do is make fans angry, maybe even to the point of sparking an outrage. That means that there are at least two reasons to be talking about a seventh season right here, right now- they still have a lot to do and the fans still love the show.
Is that all there is to it? The answer is not by a long shot. You have to remember that the most important reason for the show's existence is to find the treasure. They have been finding plenty of things lately, to be sure, but they still haven't found the treasure they came looking for. It would be a shame for them to have made all this progress only to have everything grind to a halt now, especially when you consider all the progress that has been made thus far. That means you have a third reason to go ahead and start talking about a new season.
Even if you do think that it's a little early to begin thinking about a seventh season, much less start talking about it, you have to admit that there are three solid reasons why it's very likely that you can plan on a new season coming through eventually. This is certainly nothing that dedicated fans of the show don't already know. They have, after all, been following it from the very first season in most cases. Even those who took a while to come around have largely found themselves glued to their television sets in anticipation of what they might find next. It just doesn't make sense to stop talking about everything that might happen in the next season. There are far too many options and with those options, too many opportunities for something bigger and better than what has already been found.
If you are one of those individuals who simply can't wait for the next season, go ahead and start talking about all of the possibilities that are there. It's definitely not too early. In fact, the timing seems like it's just about perfect if you start talking about things right now. If, for some reason, you fall into the other camp and you think that it is still too early to be thinking about a seventh season, simply consider all of the points that are included herein. Even you aren't a fan of anticipating things ahead of time, you do have to admit that when you consider things logically, it actually makes sense to go ahead and start talking.