Lee Child, whose real name is James Dover Grant, is the author of the Jack Reacher novels. Child's work has been adapted for both the big screen and small screen, and the author has cameoed in each adaptation. It is not uncommon for authors to make cameos in projects based on their work, a notable example is Stan Lee's appearances across the Marvel Cinematic Universe. In Jack Reacher (2012), Child appeared as a police offer, while in Jack Reacher: Never Go Back (2016), he appeared as a TSA agent. More recently, he appeared in the Season 1 finale of the TV series Reacher.
Lee Child's Reacher Season 1 Cameo Explained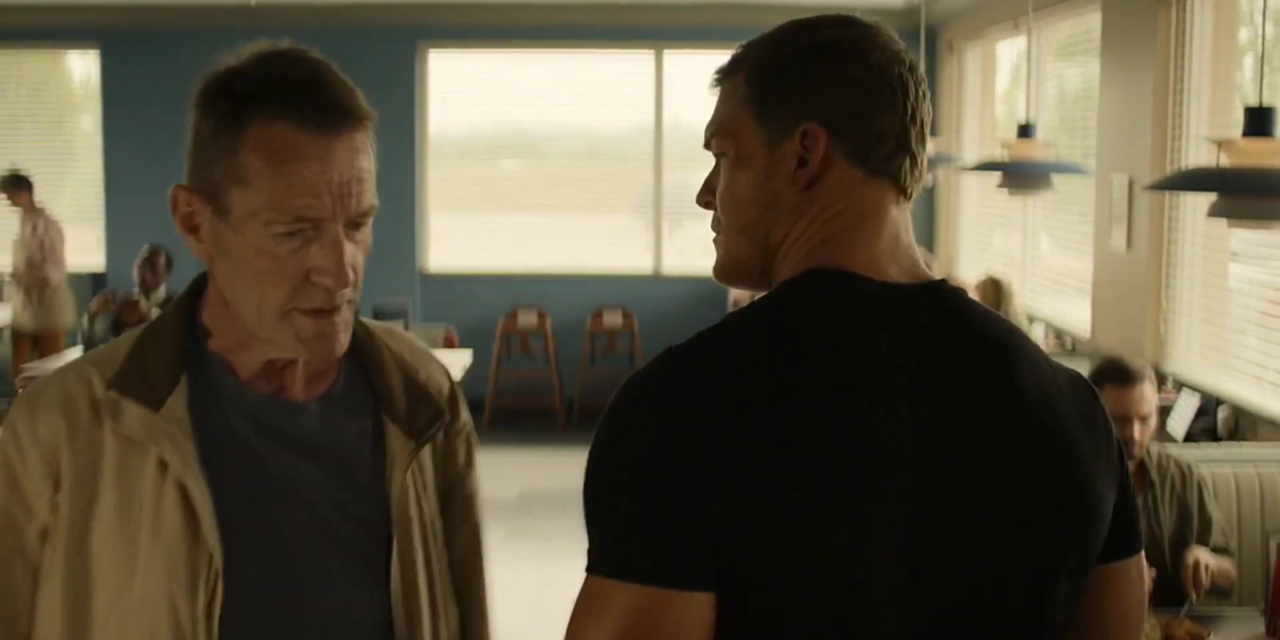 After appearing in cameos in the 2012 and 2016 films, it was initially unknown if the author would do the same in the 2022 Prime Video series based on his work. When the final episode of Season 1 dropped, that lingering question of Child's appearance was finally answered with him bumping into Alan Ritchson's titular character who had just entered a restaurant to meet Malcolm Goodwin's Oscar Finlay. Being just a cameo, the scene was without theatrics or emphasis as Child bumps in Ritchson's Jack Reacher, excuses himself, and exits the restaurant. Also, the fact that the cameo took place in the last episode points to the fact that the fans of the author enjoy seeing him in adaptations of his work and saving his entry for the finale was a fun way to keep them hooked.
The Reacher TV series debuted in 2022 to critical acclaim and is currently among the highest rated shows on air today. With Lee Child's cameo, the series now has another win in its favor. Alongside Ritchson and Goodwin, the series also stars Willa Fitzgerald, Harvey Guillén, Maria Sten, Lara Jean Chorostecki, Bruce McGill, Kristin Kreuk and more.
Where To See Lee Child In Tom Cruise's Jack Reacher Movies
Going back to the movies, Child's appearance was in the 2012 movie can be seen when Reacher (Tom Cruise) is being released from jail and in the middle of a conversation with Rosamund Pike's Helen Rodin. In the 2016 movie, Child is once again seen, this time inspecting Reacher's documents as a TSA agent, as the titular character heads through the airport. Both appearances see Child's characters watch Reacher judgingly, with the author saying he hoped the bit becomes a running joke through the franchise. The Jack Reacher cinematic franchise only spanned two films before a series landed on Prime Video. Perhaps, with more Reacher seasons on the way, fans will get more of Lee Child's cameos to come.
READ NEXT: Is There Ever Going to Be a Jack Reacher 3?