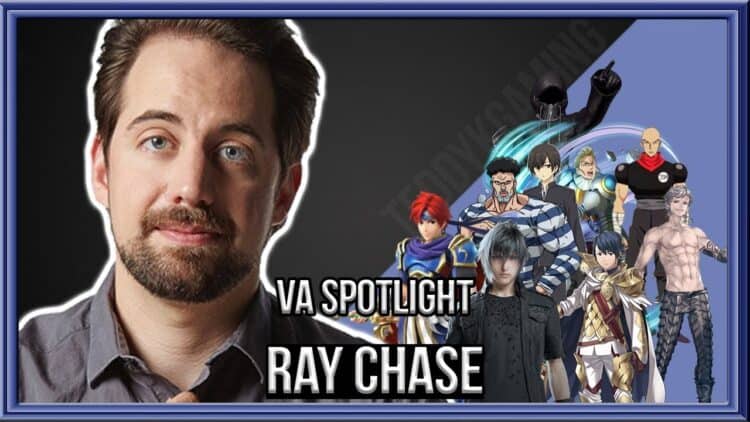 When Ray Chase was growing up, he was very much into animation. Perhaps he knew he would find a way to make it part of his life as an adult, but did he know he'd be the voice of so many of the world's most amazing characters? Likely no, but that doesn't mean he didn't have a goal, a plan, and a dream to execute along the way. If you don't know him, here's all you need to know about this talented voice actor.
1. He is an 80s Kid
He wasn't born Ray Chase. He was born Raymond Chaifetz. However, he does use a shortened version of his name for work. He was born on May 20, 1987, which means he just celebrated his 35th birthday in 2022. He's officially a kid who grew up in the last good decades.
2. He is a Jersey Boy
He was born and raised in New Jersey. More specifically, he was born and raised in Freehold Borough. We don't know a lot about his childhood there, though. We don't know much about his family or what he was into as a child, but we imagine he was still into things such as anime and video games considering his line of work.
3. He is a Voice Actor
He's gone on to become one of Hollywood's most famous voice actors. He lends his voice to everything from animations to audiobooks to video games and just about everything in between. You might not know his face or even recognize his name, but we have a feeling you'd find his voice familiar if you heard it.
4. He is Classically Trained
He is a classically trained voice actor, which is awesome to know if you didn't know that was a thing. He attended courses at the University of Southern California. This is where he learned to do all he does, to project his voice, and to spend his time focused on all the things that are important to his role as a person. He's good at it, and it works for him.
5. He Did 150 Books in Two Years
The process of voicing an audiobook is a difficult one, and he managed to do 150 books in a 2-year period of time. It is a lot, and he is a man who had a lot going on with that. He didn't enjoy it as much as he does other work, but he is also a man who knows that there are things that allow him to pay the bills and make some money, and this is one of those things.
6. He is Lonely Doing Books
When he records audiobooks, he records 12 hours at a time in a studio that he rents for himself. He brings only his dog, and the only time he leaves the studio is to walk his dog. He sleeps there, and he lives basically alone while he records. He calls it very lonely work.
7. He Loves Video Game Music
He says that he geeks out about video game music. It's his favorite, and it primarily takes up his playlist time. It is an interesting situation, but it is one that has a lot of passion in his heart. He loves it, and it shows.
8. He Has a Dream
If he could choose anyone to voice for, he would pick a Super Mario character such as Luigi or Mario or even Wario. He's a huge fan, and it would be a dream to do something like that. His goal is to work on something like that and to do that for himself, and it's a big deal for him because of his talent.
9. He is Not an Artist
He is very clear about the fact that while he is very much into animation, he is not an artist. He is not the kind of man who can make things like this happen in his life, and he is not the kind of man who has any artistic talent when it comes to drawing or creating. He is merely a voice who loves to make the animation come to life. That's all right, too.
Being a voice actor is something of a great job when you really think about it. You are famous for so many things, but you also have the anonymity when you go out. People don't know you. They don't recognize you, and they aren't out photographing you and prying into your personal life. It's a good gig if you can get it. It allows him to maintain his own sense of privacy in a world where that is not really a thing.
Tell us what's wrong with this post? How could we improve it? :)
Let us improve this post!