Ratatouille (2007) was one of Pixar's masterpieces of the 2000s. A Brad Bird and Jan Pinkava project, Ratatouille became Pixar's eighth produced film. The movie was an all-round success, being critically acclaimed and a box-office success. Unsurprisingly, Ratatouille became the sixth highest-grossing film of the year and the second highest-grossing animated movie.
Ratatouille won the Oscars for Best Animated Feature at the 80th Academy Awards in 2008, receiving nominations in several categories. However, particular praise went to the voice talents behind the film's characters. Taking a nostalgic trip down memory lane, these are the top cast membersof Ratatouille (2007) and their careers and projects in the years that followed.
Patton Oswalt as Remy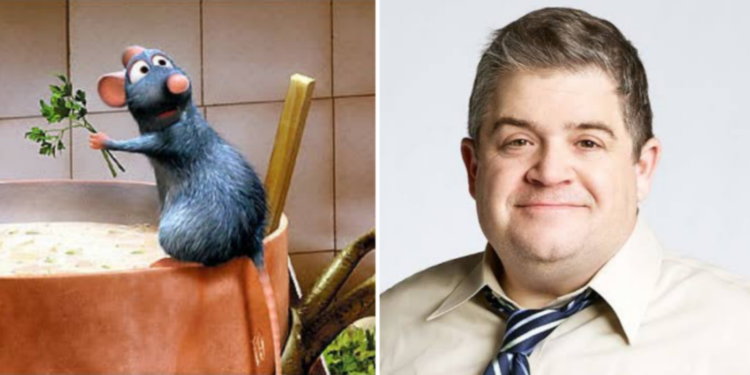 Remy is the star of the film. Remy is a young street rat with the culinary genius of a Parisian chef and a refined palate. Actor and stand-up comedian Patton Oswalt was cast as voice the key character in Ratatouille. Interestingly, director Brad Bird chose Oswalt after listening to one of his food-related comedies. Since Ratatouille, Oswald has voiced several other characters and starred in films. His voice role credits include Nerdland (2016), Sorry to Bother You (2018), Teen Titans Go! To the Movies (2018), The Secret Life of Pets 2 (2019), Eternals (2021), MEAD (2022), and Heroes of the Golden Masks (2023). He has also starred in numerous TV shows, with his most popular role as Principal Ralph Durbin on the NBC/Peacock sitcom A.P. Bio (2018–2021).
Lou Romano as Alfredo Linguini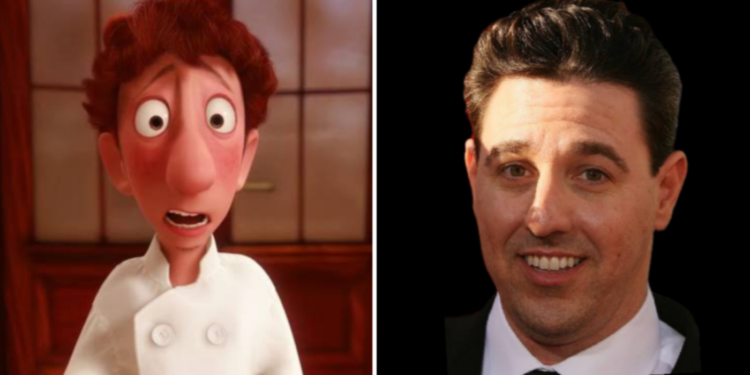 Lou Romano is an animator and voice actor. He was cast as the voice behind the co-lead character Alfredo Linguini in Ratatouille. Quite an interesting character, Linguini was the pitiful restaurant's garbage boy who wished to become a professional chef. He befriends Remy after he's told to dispose of the rat. Their crossed paths allow each of them to fulfill their dreams. Linguini is also discovered to be Chef Auguste Gusteau's illegitimate son.
After Ratatouille, Romano has continued to work behind the scenes on several notable animated films. While he's yet to voice another major character, he has worked as Art Director, Production Designer, Concept Artist, and Visual Development Artist. Some of his credits include Up (2009), Samurai Jack (2017), The Lego Movie 2: The Second Part (2019), and Wendell & Wild (2022).
Ian Holm as Skinner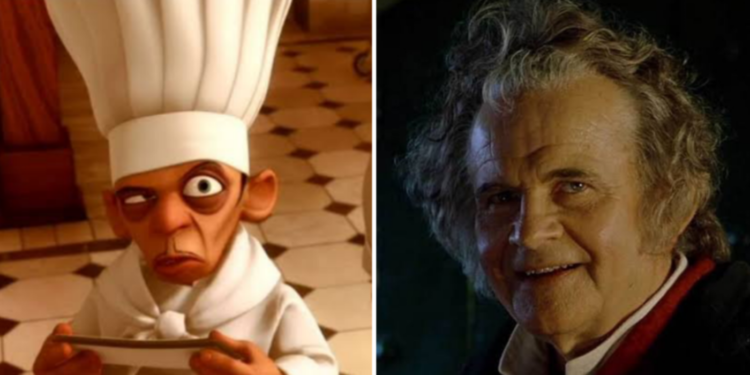 An unmissable character in Ratatouille, Skinner is the diminutive new owner of the Gusteau restaurant. While his rat-hating attitude is understandable as a chef, his cruel nature makes him the movie's villain. English actor Ian Holm voiced the character. Skinner's character was named after psychologist B. F. Skinner and his mannerisms after the late French actor and comedian Louis de Funès.
Holm's only last two appearances in film was playing an older Bilbo Baggins in The Hobbit: An Unexpected Journey (2012) and The Hobbit: The Battle of the Five Armies (2014). Bilbo Baggins is the character for which the actor was mostly known and remembered. Ian Holm died on June 19, 2020, in a London hospital. He lived with Parkinson's disease before his death.
Brian Dennehy as Django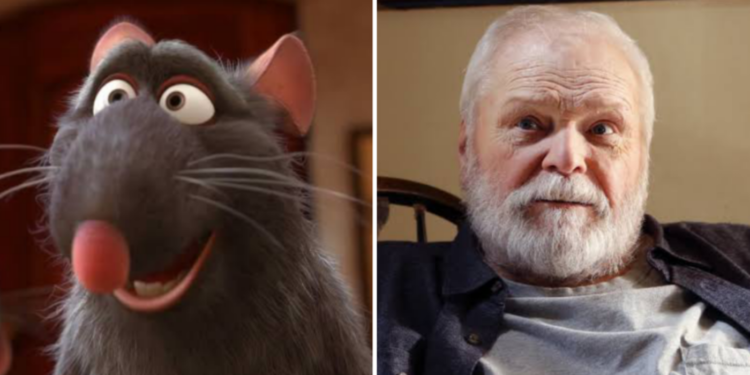 Actor Brian Dennehy voiced the character Django, who was Remy's father. Besides being Remy's father, Django was also the leader of the rat clan. As far as he was concerned, his son was overreaching with his refined palate. Django added humor to Ratatouille's plot. Dennehy was known for his work in theater, film, and television.
Brian Dennehy died on April 15, 2020, in New Haven, Connecticut, from cardiac arrest due to sepsis. Before his death, Dennehy starred in Righteous Kill (2009), Every Day (2010), and 3 Days with Dad (2019). Post-Ratatouille, Dennehy's notable television credits include playing Sheriff Valentine Otis in Hap and Leonard (2017) and Dominic Wilkinson in The Blacklist (2016–2020).
Brad Garrett as Auguste Gusteau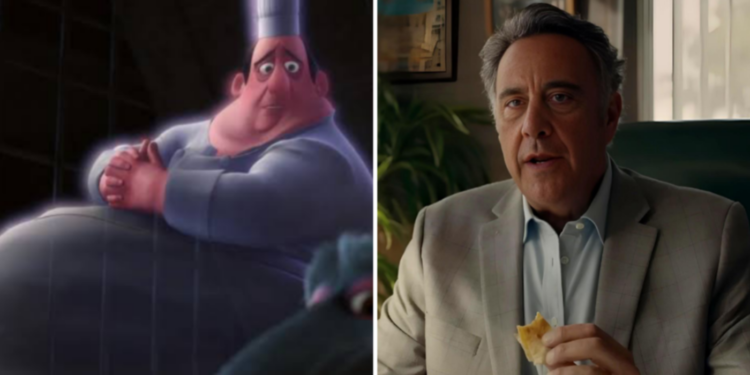 Brad Garrett was cast as the voice the deceased owner of the Gusteau restaurant, Auguste Gusteau, in Ratatouille. The Gusteau restaurant was loosely based on the La Côte d'Or restaurants in France. Consequently, the character was based on the real owner of the French restaurant, Bernard Loiseau. Loiseau died by suicide after he heard rumors his restaurant would lose a star rating. Garrett is a known television actor with a unique, deep voice.
After Ratatouille, Garrett has voiced many characters in several films. These include Night at the Museum: Battle of the Smithsonian (2009), Teenage Mutant Ninja Turtles: Out of the Shadows (2016), Finding Dory (2016), Ralph Breaks the Internet (2018), and Wildflower (2022). In television, Garrett is known for playing Robert Barone in Everybody Loves Raymond (1996–2005). He played Douglas Fogerty in Single Parents (2018–2020) and Bruce in High Desert (2023).
Janeane Garofalo as Colette Tatou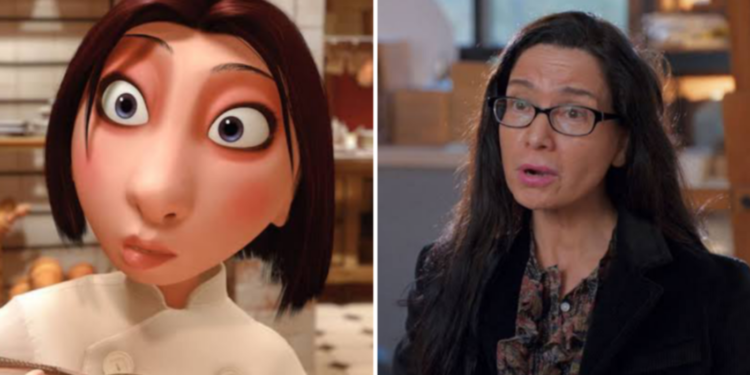 Real-life French chef Hélène Darroze inspired Chef Colette Tatou. Janeane Garofalo voiced the character, remembered as the only female cook in Ratatouille's Gusteau restaurant. Colette was also Linguini's love interest in the movie. The Canadian actress and comedian has also raked up credits since Ratatouille was released. She starred in Labor Pains (2009), The American Side (2016), Come as You Are (2019), and Flora & Ulysses (2021). In television, she played Janis Gold in 24 (2009), Beth Griffith in Criminal Minds: Suspect Behavior (2011), and Cass DeKennessy in Younger (2021). She currently voices Madame Malin in We Baby Bears.
Peter Sohn as Émile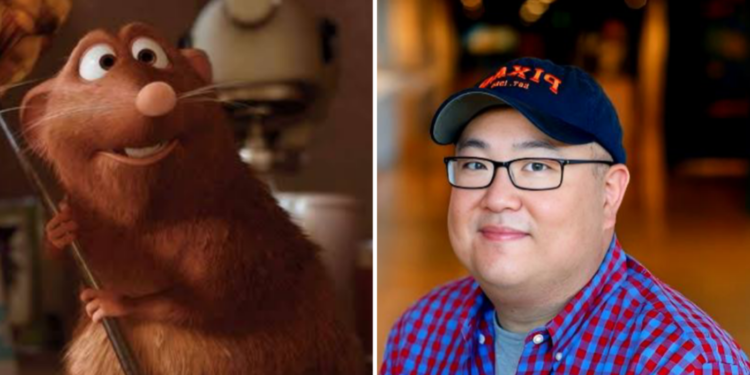 Émile is Remy's older brother who isn't bothered about living like a street rat. A comic relief in the movie, the character is voiced by animator, voice actor, and filmmaker Peter Sohn. Besides his amazing work as an animator and director, Sohn voiced several characters in films like Monsters University (2013), The Good Dinosaur (2015), Spider-Man: Across the Spider-Verse (2023), and Elemental (2023).
Peter O'Toole as Anton Ego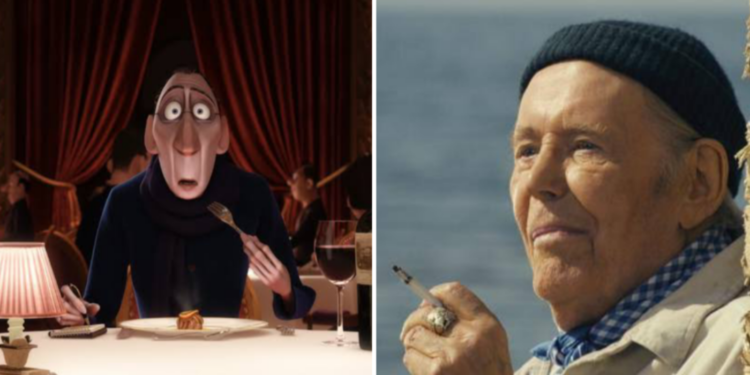 Peter O'Toole voiced one of Ratatouille's antagonist characters, Anton Ego. Anton is a restaurant critic who's hardly impressed. Brad Bird loosely based the character on the late French actor and filmmaker Louis Jouvet. O'Toole was an English actor who passed away on December 14, 2013. O'Toole had retired from acting in mid-2012 because of recurring stomach cancer. His notable works after Ratatouille before his death include Stardust (2007), Cristiada (2012), and Diamond Cartel (2017, released posthumously). O'Toole also played Pope Paul III in The Tudors (2008) and Lionel Relic in the Iron Road miniseries (2008).
Will Arnett as Horst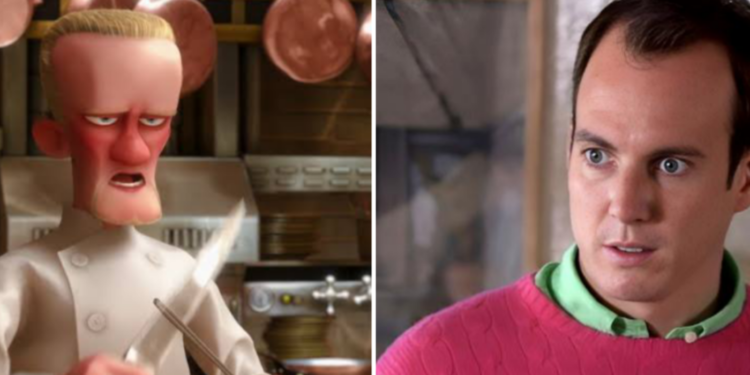 Canadian actor Will Arnett was also part of the fantastic cast of Ratatouille. He voiced the character of Horst, the German sous chef hired by Skinner at Gusteau. Arnett is the most popular of the voice actors in the film, having had success and fame in film and television. In film, he starred in Jonah Hex (2010), voiced Mr. Perkins in Despicable Me (2010), Bruce Wayne/Batman in The Lego Movie (2014), and Vern Fenwick in Teenage Mutant Ninja Turtles (2014) and its sequel. He also voiced Mr. Perkins in Minions: The Rise of Gru (2022). In television credits post-Ratatouille include Arrested Development, 30 Rock (2007–2013), The Increasingly Poor Decisions of Todd Margaret (2010–2012, 2016), Up All Night (2011–2012), and The Millers (2013–2014), Murderville (2022).