Towering high at an impressive 6 feet and 9 inches tall, and boasting a deep and distinctive voice, there's no doubt that Brad Garrett commands the screen anytime he graces it. While he is best known for his role on the hit sitcom, Everybody Loves Raymond, Garrett is also a well-established voice actor. Furthermore, he is a seasoned stand-up comedian as well.
Aside from comedy and TV, Garrett has starred in a variety of notable movies. He has leant his voice to a plethora of animated characters and continued to act long after Everybody Loves Raymond ended in 2005. So, let's explore 10 Brad Garrett roles that you may have forgotten.
1. Ratatouille as Gusteau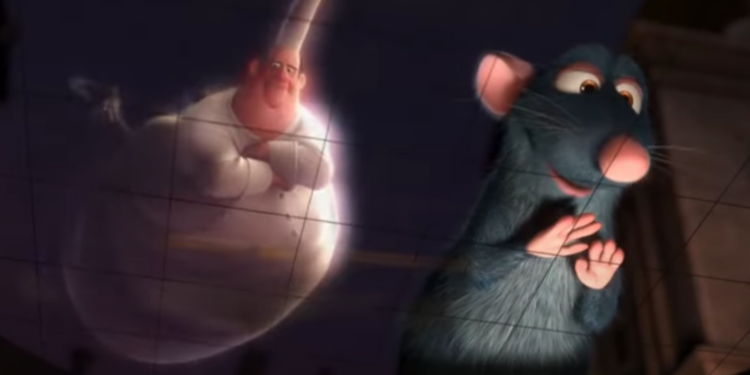 Pixar's Ratatouille has become one of the most successful and highly rated animated films of all time. Directed by Brad Bird and released in 2007, it tells the story of a young rat named Remy who dreams of becoming a chef in Paris. The film boasts a stellar ensemble of voice actors, including Patton Oswalt, Jane Lynch, and Peter Sohn.
Brad Garrett voices the character of Auguste Gusteau, a famous chef who serves as a mentor and inspiration to Remy. Gusteau appears to Remy as a figment of his imagination. He provides guidance and encouragement as he pursues his dream of becoming a chef. Garrett's powerful and eccentric voice brings the character to life with warmth, humor, and a charismatic energy. As a result, he perfectly captures Gusteau's larger-than-life personality.
2. Fargo as Joe Bulo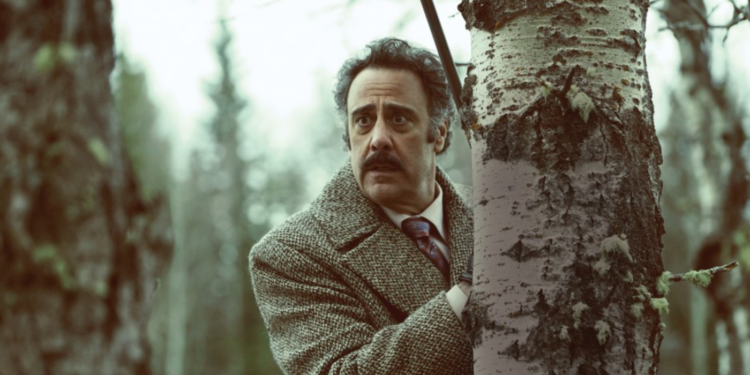 Fargo season 2 is a thrilling follow-up to the critically acclaimed first season. Set in 1979, this season not only features an entirely new cast, but also new time period and location. The story is centered on a Kansas City crime family, who tangle with rival gangs and the law. One of the season's standout performances comes from Brad Garrett who is known for his comedic roles. Garrett delivers a stunning performance as Joe Bulo, the ruthless enforcer for the Kansas City mob. It serves a rendition unlike any he's ever taken on before and earned him heaps of critical acclaim.
3. Gloria Bell as Dustin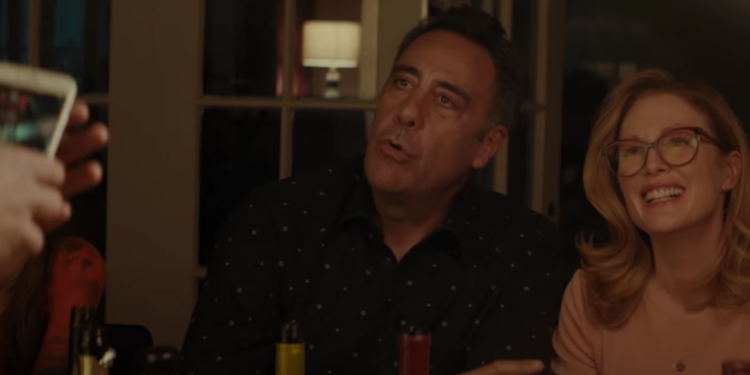 A24's Gloria Bell is a star-studded film that follows the story of Gloria (Julianne Moore), a middle-aged woman who releases her free-spirited nature in a quest for love. Although his role was small, Brad Garrett shines as Gloria's obnoxious ex-husband, Dustin. This role was an excellent opportunity for Garrett to play an unlikable character and ditch his goofball persona. Resultantly, he delivered a heartbreakingly realistic portrayal of a self-centered man who cannot seem to move on from his divorce.
4. Finding Nemo as Bloat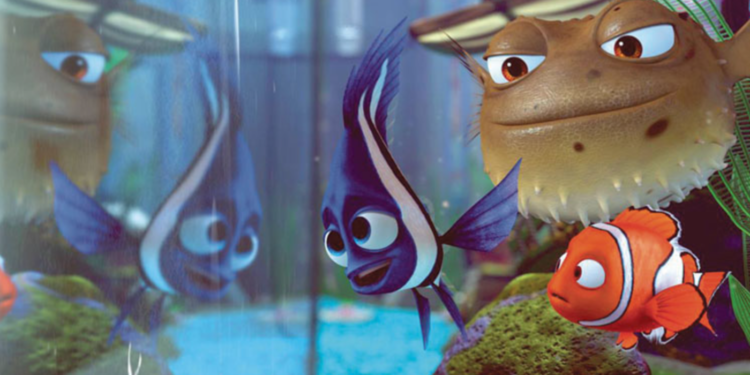 Finding Nemo is one of the most beloved animated films of all time. The Pixar classic tells the story of a father fish named Marlin who sets out on a journey to find his son Nemo, who has been captured by humans. Along the way, Marlin meets new friends, including a group of colorful fish living in dentists' office fish tanks, including Bloat, voiced by Brad Garrett.
The film was revered for its stunning animation and endearing selection of characters. Brad Garrett's involvement in the original film was just one of the factors that contributed to its success. Furthermore, his return for the sequel, Finding Dory, delighted fans who were eager to see these beloved characters once more.
5. The King of Queens as Robert Barone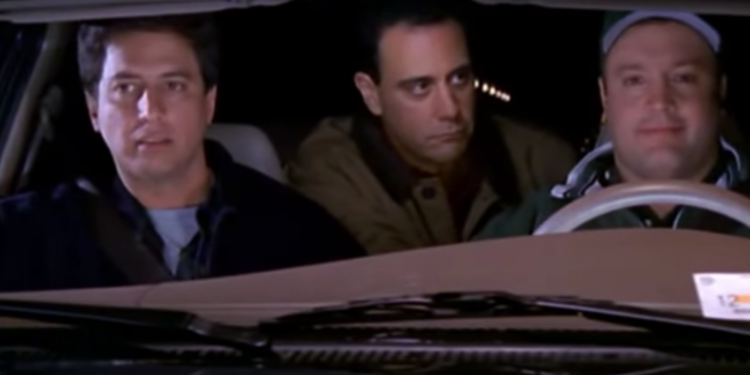 Many people don't realize that The King Of Queens and Everybody Loves Raymond actually exist in the same universe. Both shows were created by the same team of writers and producers. They also share a similar sense of humor and family dynamics. So ultimately, this led to numerous crossovers throughout the years. In one memorable episode, Brad Garrett made a guest appearance as his Everybody Loves Raymond character, Robert Barone. In the episode, titled "Road Rayge," Doug and Carrie accidentally rear-end Robert's police car, leading to a hilarious confrontation between the two families.
6. Single Parents as Douglas Fogerty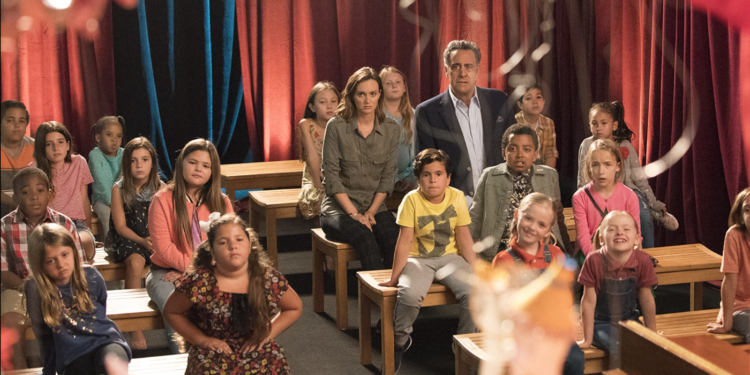 ABC's Single Parents first aired in 2018 and ran for two seasons. While it didn't reach a mainstream audience, it was still praised by critics and its compact yet loyal followers. The show focuses on an eclectic group of single parents who form their own support system as they attempt to raise their kids whilst simultaneously struggling to start new relationships.
The show offers a perfect blend of comedy and drama as it tackles everyday issues that single parents encounter. Amongst a talented cast, Brad Garrett plays the character of Douglas, a wealthy man who has recently become a single parent. Garrett's stand out performance in the show was praised for his impeccable comedic timing and ability to make the audience sympathize with his character's struggles.
7. I'm Dying Up Here as Roy Martin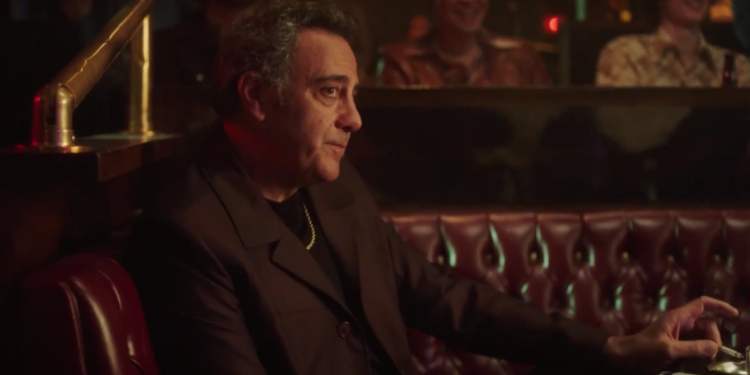 Set in the 1970s Los Angeles comedy scene, I'm Dying Up Here follows a group of struggling stand-up comedians as they attempt to navigate such a cutthroat industry. With a dark and dramatic undertone, the series explores the highs and lows of the entertainment industry. Additionally, it conveys the sacrifices that comedians must make to achieve success. Brad Garrett shines amongst an impressive cast, including Melissa Leo, Ari Graynor, and Jake Lacy.
8. The Crazy Ones as Gordon Lewis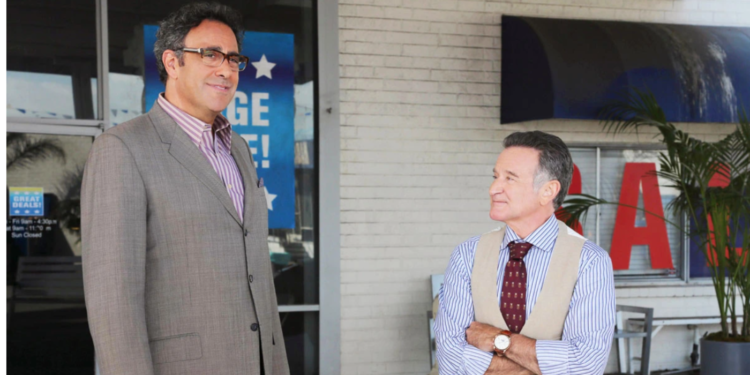 The Crazy Ones is a forgotten gem that aired for only one season in 2013. It starred the legendary Robin Williams in one of his final roles before his untimely death in 2014. The show focuses on an advertising agency called Roberts & Roberts, run by Williams' character Simon Roberts. Despite its short run, The Crazy Ones managed to gather a devoted fan base due to Williams' comedic genius and the chemistry between the two leads.
The show also featured Brad Garrett, who played Simon's longtime friend and agency art director, Gordon Lewis. Garrett brought his signature comedic timing to the project and complemented Williams' zany performance perfectly. Although it has been largely forgotten in recent years, The Crazy Ones remains a hilarious and heartwarming show that showcased Robin Williams' talent as one of the greatest comedians of our time.
9. The Incredible Burt Wonderstone as Dom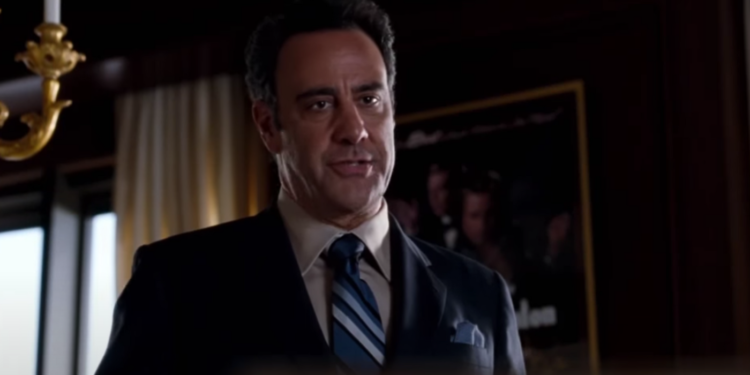 The Incredible Burt Wonderstone revolves around Steve Carell's titular character, a once-legendary magician who has been overshadowed by Jim Carrey's street performer. Brad Garrett plays Dom, Burt's former partner who runs a retirement home for magicians. Despite a supporting role amongst a star-studded cast including Olivia Wilde and James Gandolfini, the film failed to impress both critics and audiences. The film's perceived lack of laughs and formulaic storyline led to a lackluster box office performance and a slew of negative reviews. Nonetheless, Garrett's comedic chops still shine through in his scenes, providing some much-needed levity in an otherwise forgettable film.
10. Penny Dreadful: City of Angels as Benny Berman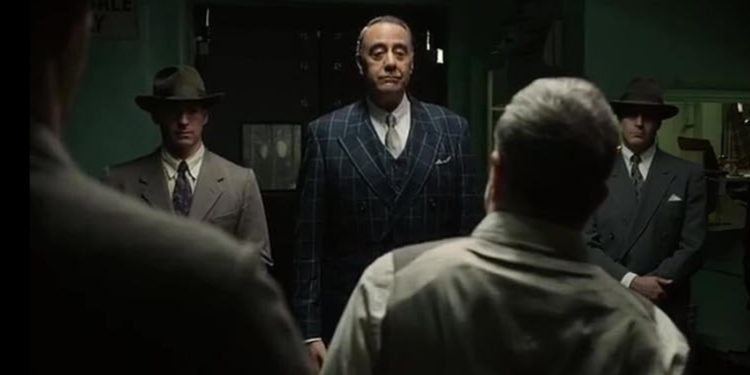 At the time Penny Dreadful: City of Angels was released, Brad Garrett was best-known for his comedic roles. However, his role as Benny Berman saw him tackle a completely different kind of role. Garrett's Benny Berman is a powerful mobster with connections to Los Angeles' underworld. He's is ruthless, cunning, and willing to do whatever it takes to protect his turf. Garrett does an excellent job of embodying the character, using his deep voice and imposing presence to create a sense of danger and dread. Fans of the actor may be surprised to see him in such a serious and sinister part, but the role serves as a great showcase to his versatility and acting prowess.