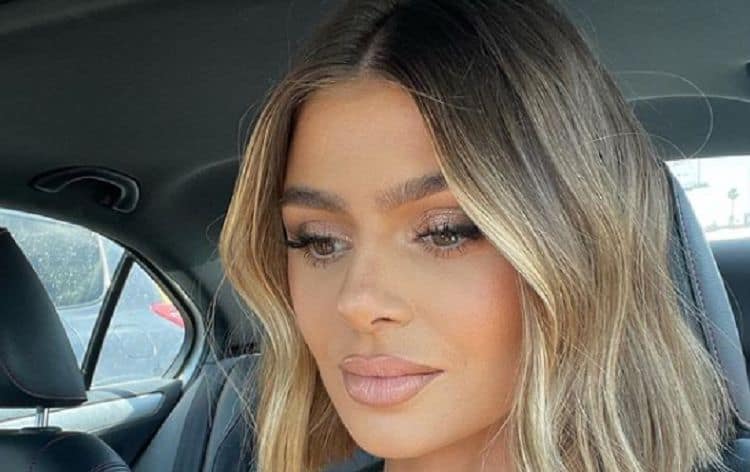 When Raquel Leviss joined the cast of Vander Pump Rules for season five, it didn't take long for viewers to take a liking to her. Her sweet personality instantly drew people in and she wasn't the type of person who enjoyed stirring the pot. Although her relationship with James Kennedy was initially the main focus of her storyline, she has also shown that there are lots of other interesting things about her than just her love life. However, the couple's relationship is back in the headlines after they recently got engaged. Viewers are excited to keep following along on Raquel's journey as an individual and her relationship with James. Keep reading to learn 10 things you didn't know about Raquel Leviss.
1. She's From California
Raquel is a California girl through and through. As far as we know, she has lived in the state for her entire life and she doesn't have any plans on leaving. While there are lots of people who can't wait to get away from their home state, California is such a big place with so much to offer that you can move around within the state and get completely different vibes.
2. She Did Pageants
Vanderpump Rules may have been Raquel's first TV experience, but it wasn't her first time being in the spotlight. Raquel did pageants when she was younger and was crowned Miss Sonoma County and went on to compete in Miss California and Miss Malibu USA although it's unclear where she placed in those two pageants.
3. She Studied Kinesiology
Reality TV stars sometimes get a reputation for being lazy and talentless, but Raquel Leviss is neither of those things. Prior to getting into TV, she had some big goals she was working towards. She earned a bachelor's degree in Kinesiology from Sonoma State University. Her plan was to work in occupational therapy.
4. She Doesn't Plan On Being On Reality TV Forever
Being on a TV show has been a great experience, but it's not the only thing Raquel wants to do in her life. Raquel told Bravo, "…my plan is to still go to grad school and get my degree in Occupational Therapy. And that is the direction that, that I still want to go into. Even though it's taking me longer than expected. But I am just enjoying my time now. And living out my L.A. life until I'm ready to move on with that career".
5. She Loves Fashion
Raquel is a very stylish person, and fashion is one of her favorite ways to express herself. Thanks to her popularity, she has even gotten the chance to collaborate with several fashion brands including PrettyLittleThing and Windsor Store. She has also attended Los Angeles Fashion Week.
6. She Likes To Stay Active
Raquel spends a lot of time in her bikini, so she likes to make sure that her body is beach-ready all year long. As a result, exercise is a part of her regular routine and she especially enjoys doing pilates. The popular workout method doesn't just allow Raquel to exercise her body, but it's also a great way for her to keep her mind healthy.
7. She Enjoys Traveling
Just because Raquel has lived in California for her whole life doesn't mean that she hasn't gotten a chance to see other places. She's done lots of traveling over the years and has visited various cities across the United States and other parts of the world. Some of the places she's been are St. Tropez and Paris.
8. She's An Animal Lover
All of the animal lovers out there will be happy to know that Raquel definitely has a soft spot in her heart for all of the animals out there. Not only is Raquel a very proud dog mom to her fur baby, Graham, but she appears to be the kind of person who loves all kinds of animals.
9. She Has Spoken Out Against Racism
Raquel has used her Instagram account to show her support for the Black Lives Matter Movement and the fights against police brutality and overall discrimination.
10. She's Fairly Private