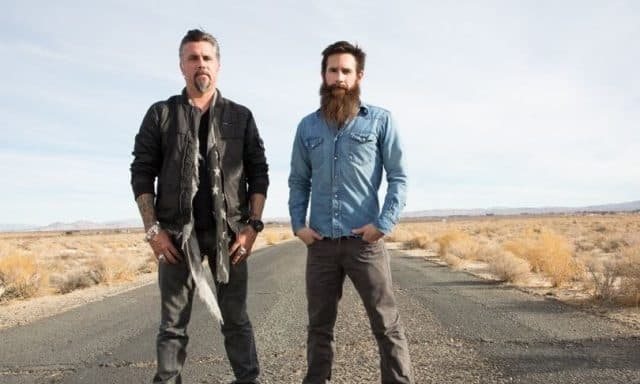 Fast N Loud is a show that's been on television for several seasons now. It's billed as a reality show, but everybody has their own opinion on how much of it is actually real and how much of it might be scripted, like several other so-called reality shows. Whatever your personal take on it might be, there's no doubt that many of the cars that are featured on the show are absolutely spectacular. Since there are so many seasons to choose from, it's not really that hard to choose five of the best seasons that offer some of the more interesting storylines. If you happen to be particularly interested in one of the seasons listed below, you can click on the link that will take you to the YouTube video about that particular season or to a particular episode within that season.
1. Fast N Loud Season 1
It's hard not to like the first season of the show. After all, that's how the whole thing got its start. It's fun to watch how the show has progressed from the time it started until its most recent episodes, as well. If you like the show but you want to see how things were in the beginning when they didn't seem so ostentatious, this is a great place to start.
2. Fast N Loud Season 14
During part of season 14, the team picks up Shelby Mustang. Granted, these cars are nice but the team ends up paying $300,000 for the car to begin with. Since the idea here is to make money, they have to fix the car up and then manage to sell it for a profit. That's hard to do when you're already paying $300,000 for something before you even put a dime into it. While it's true that the Shelby Mustang is worth a lot of money, especially if you get the right one, the whole prospect of paying that much money for one of these cars seems a little bit ridiculous.
3. Fast N Loud Season 9
This is the season that changed everything. During season 9, show Regular Aaron chose to leave the Gas Monkey Garage a little more than halfway through the season. This was not news that was well received by anyone at the garage or fans alike. However, it seems to have been something that had been brewing for quite some time. Aaron had stated in the past that he wasn't necessarily happy with the way things were going, yet nothing changed. Eventually, he felt that he had no choice but to leave the shop so he could do things the way he felt he needed to do them.
https://www.youtube.com/watch?v=uHZOW6XDBsM
4. Fast N Loud Season 6
In one of the episodes toward the end of the season, the team finds an abandoned van that is literally parked along the side of the road. They decide that it's worth saving, so they drag it into the shop and start rebuilding it. Before you know it, this behemoth on wheels that looked like it was ready for the junkyard is suddenly one of the most interesting looking vans to take the road. It just goes to show you what they're capable of doing when they put their minds to creating something entirely new, even out of a piece of junk.
5. Fast N Loud Season 4
During the fourth season, they finally had enough episodes to create a best of section, which actually turned out to be pretty good. There are several other episodes that are notable as well, making this a season that you really shouldn't miss if you're even the slightest bit interested in the show.