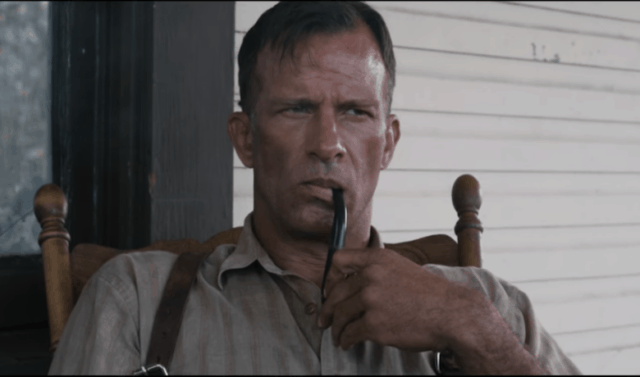 Stephen King's "1922" shows us that the master of the horror ship is still at the helm. This is a must-see film for all King fans and those who are fond of psychological thrills and terrifying tales. This one will make it hard to sleep at night so it's best watched a little earlier in the evening so you can get it off your mind before bedtime. Here are five reasons why you should watch this film.
1. "1922" will hold your full attention
The film is deliberately paced to keep your full attention. We doubt that you'll be able to say that there were any slow or boring parts because each moment in the movie is designed to supply something useful in the crafting of the story. This one will keep you on your toes so it's best to go into it expecting to learn as you go. There are twists and turns in the plot and there will be situations that you won't expect, and that is good entertainment. This movie will keep ou on the edge of your seat and you'll want to know more. If you're keeping your eyes open, the pieces will begin to fall into place, but there will be a few different directions that it can go which is part of the fun.
2. The characters are well-developed
The pacing of this film is set so the human story of the characters is presented in a way that makes us undertand them and even feel for them. "1922" is an insular story and Wilfed, the main character appears in each of the shots and this is key in keeping the plot moving forward because is centers around him and both his humanity, and his inhumanity. We see the real person who is psychologically tormented and has a twisted view of the situation. We understand him on some level, even in his sickest most demented fantasies which is good entertainment. His wife on the other hand has other plans that could turn Wilfred's life upside down. He has an ideal in his mind for he and his son and nothing is going to tear down the psychological constructs he has fashioned of the ideal life.
3. The plot is believable
There is little worse than becoming fully invested in a movie only to have it turn silly or stupid. That won't happen with "1922." The plot is so believable that it is at times uncomfortable. We follow Wilfred in his journey of changes which are all centered around keeping his family together and there is little that he won't do to accomplish this lofty goal. It's the story of a man who owns a farm with land parcels attached. There is another character who also owns property connected with the land and if she sells it, his farm land will be rendered useless. Wilfred goes to great lengths to ensure that his farm is preserved and that the family will continue to live there as he had envisioned. Even the murderous twisted way that he goes about keeping his dreams alive are believable.
4. The imagery supports the theme
A desolate farm along with cold and freezing winters set the stage for the emntal condition of the main character. It doesn't look like a horror story, but don't pre-judge the situation because it is the perfect backdrop for the horror that is to come. It tells us about the mental condition of Wilfred and as his character is fully fleshed out, we come to associate the desolation with the psychological thrills that will ensue.
5. The point of view is exceptional
Throughout this film, we're taken on a narrative adventure that is comprehensive in filling in important details that help us to understand how Wilfred's mind works. It is told entirely from his point of view. We are left to draw our own conclusions as the story unfolds, but his guidance gives viewers a great deal of insight into the hows and the whys. There are times when the viewer will not be certain if what they are seeing is actually real or if it is in the mind of the main character which enhances the suspense and the psychological thrill value of the film.