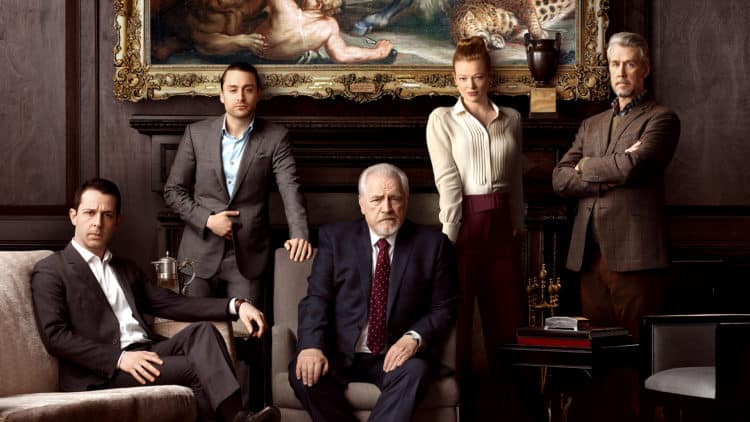 So the good news, as delivered by Q.V. Hough of ScreenRant and many others, is that Succession season 3 is very much a go and should be returning in the summer of 2020 if the rumors are correct so far and nothing untoward happens. But what can we expect? Well, with the proverbial daggers already being flung and necks being unwittingly stretched out as though daring said daggers to fall, you can imagine that it's about to get messy and that things are about to pop off in a very big way. Who's left standing is going to be an interesting question since there are already plenty of theories based around what has already been seen. In this family you can imagine that loyalty only goes so far as it needs to before being severed out of necessity or sheer spite.
As to what's going to happen in the next season the theories are already starting to mount, as Chloe Foussianes of Town and Country can attest, without any doubt since in this family the idea of being a warm and fuzzy unit is simply not the case and learning how to be cruel, malicious, and in many ways capable of taking out anyone, including your own family members, is a survival skill. What seems most likely is that Logan will be giving up the 'blood sacrifice' in the form of someone that he sees as ultimately expendable even if the loss might hurt his family in some way. Kendall kind of surprised everyone by finally refusing to be the fall guy as everyone expected him to be since, let's face it, he's been the most willing to do what his father required. When it came time to turn on his own father though it was a bit of a shock to see that Logan seemed to be in approval of this act, which might make a lot of people think that there's something else coming that might be even more of a stunning revelation, such as Logan having a nasty surprise for his family, or something else that's just as equally messed up.
What's really disturbing about this show, apart from how much people like it despite the well designed story, is that it seems to exist on the premise that Logan is fully ready to toss just about anyone under the bus to advance his goals, including his kids. This is kind of taking the dysfunctional family angle to a new level that a lot of people might have guessed would happen but wasn't a certainty until it finally hit. With a succession plan in place and a family that is ready to take control once he steps down it kind of begs the question as to whether it's narcissism, a need to retain control, or a serious lack of faith in his offspring that is keeping the old man in place. The most frightening thing would be if it's all three of them combined since it would make for an even more dramatic time given that the kids seem ready to oust the old man on a whim if they had the chance. Plus, there's not much loyalty among them since they all want the biggest slice of the pie and are willing to do almost anything to obtain it.
This is the type of show that one might have thought would last for a season or two until people got bored with it, at which point it would be relegated to the back of bus so to speak while still being allowed to run, or might be cancelled due to lack of interest. But thus far people have taken a serious shine to it and are willing to sit through one episode after another to see what happens to this vicious but business-savvy family and to see whether or not the old man still has what it takes to fend off his kids and impress his shareholders. The vicious and unrelenting nature that goes with this show is simply a byproduct of the actions and the machinations that are put into place and are currently being continued as the story goes along. How season three is going to shape up is anyone's guess at this point but you can easily assume that many upon many people will be coming up with their own theories, no matter how simple or outlandish since next June is still a ways off and there's plenty of time to eliminate the wilder theories in favor of those that actually make sense. Matt Miller of Esquire has his own theories that might hold up when the show returns, but like all of them it's a good guess at this point and not much else.
It might be a bit of a wait but it will give those that are just becoming interested in the show to catch up and possibly come to understand the story a little better, but when season three does hit it's easy to see that people are already going to be anticipating it.