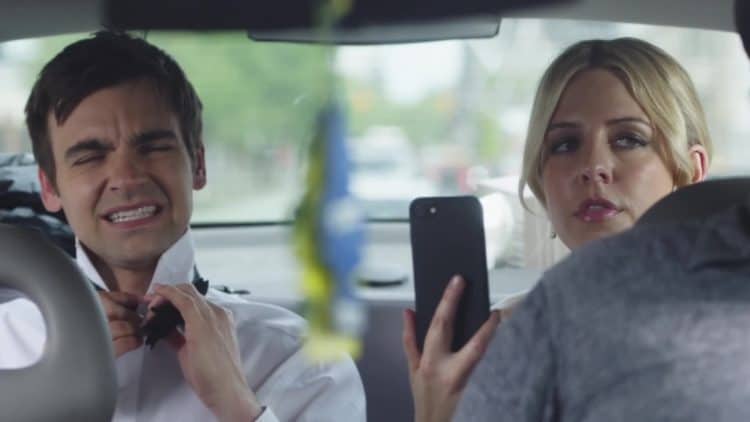 Created by Chris Kelly and Sarah Schneider, The Other Two debuted its first season in 2018. The show is centered around siblings Cary, a role portrayed by Drew Tarver, and Brooke (Heléne Yorke), who have to deal with their sibling, Chase's (Case Walker) abrupt thrust into fame. On how they came up with the concept, Schneider told comedian Trevor Noah that they had to delve deep into the world of YouTube to bring the concept of going viral to life. As part of their case study, the pair had to shadow YouTubers, understand their career and what the trajectory looked like. In conversation with Noah, Kelly and Schneider discussed the bridge between 'old' or traditional fame and new-age fame that has been brought about by the social media era. While the characters in The Other Two are not so old, there's still an age factor as far a 13-year-old YouTube stars making millions of dollars every year are concerned. The Other Two first began as a sketch on Saturday Night Live, before it premiered on Comedy Central.
The show's first season was received well by audiences, with Jeffrey Herring writing: " I liked "The Other Two" first season. I'm interested in the mother having her own talk show and propping or selling her kids out while doing it. A single humorous episode might be doing international characters for foreign shows similar to "The Other Two" in the United States and Canada. What would this show look like in Mexico, South Africa, or the Netherlands? Overall, It's a funny depiction of generational differences between Boomers, Gen Xers, Millennials, and Post-Millenials, etc. with a white family." Some viewers, however, are not too pleased with the show. William Robson, for instance, thinks of it as a 'dumb pop star teen show' that mocks modern culture around fame."
Meet The Cast
Canadian-born actress Heléne York plays one of the lead roles as a sibling to the internet-famous Chase. Prior to landing the role, York had an established footing in the game, gaining prominence through her roles in Bullets Over Broadway and American Psycho. On how they managed to create such a warm family dynamic on screen, York, through an interview with Gold Derby, said: " I think what makes great television and what makes good storytelling is doing something that people are not going to expect. I think it's the unexpected. There's enough to get pissed about now, without having to go home and watch on Comedy Central."
York's Co-star, Drew Tarver, grew popular by starring in Bajillion Dollar Propertie$. The firstborn in a family of four, Tarver is also known for his appearance on the Comedy Bang! Bang! podcast and his regular performances with the Upright Citizens Brigade Theatre. As Cary Dubek in The Other Two, Tarver says he relates with the character trying to figure himself out after he's come out of the closet. " When I saw this role, I was like 'Oh this feels really real'..I haven't seen a ton of these on TV.'
Case Walker does make the rest of the cast feel a little old. The Other Two is his first role on television, and, at the auditions, it was somewhat serendipitous of Case to audition for the role of Chase. That said, so old does he make the other co-stars feel, given the names of some actors he's never heard of. The generation of actors and actresses that Case has no idea exists includes Legends like Helen Mirren. We've got to give it to him for being familiar with Steve Carell and younger players in the game like Jennifer Lawrence.
The Other Two also features Ken Marino as Chase's manager, Molly Shannon as the mother to Chase, Brooke and Cary, and Wanda Sykes, who is part of the second season's main cast. The Show's recurring cast members include Brooke's ex-boyfriend, Lance, a role portrayed by Josh Segarra, Matt, Cary's seemingly straight roommate who finds himself making moves his way, a role played by Andrew Ridings, Brandon Scott, who plays Curtis, Daniel Isaac as Jeremy Delongpre, Richard Kind, who plays Skip Schamplin, and Gideon Glick, who plays Jess in the second season.
A Second Season
Unlike its first season that aired on Comedy Central, the second season of the show made its debut on the 26th of August, to the excitement of its fans. Sharing the unveiling of the all-new season, Chris Kelly accompanied his Instagram post with a long message that read: "This doesn't count as my REAL post, because I'm too drunk/dead right now, but the first two episodes of Season 2 of The Other Two are out now on HBO Max and I just wanted to pop on here and say real quick that it was COMICALLY EASY to make. Like seriously, it was one of the easier things I've done in my life. JKJK. Thank you to all the many writers, directors, actors, and crew members who helped us figure out this beast of a season—-up until, during, and through the global pandemic. We literally could not have done this without you, and I would happily give any of you my firstborn. (And not just because I'm a gay man who's on the fence about children.) I deeply, deeply appreciate every human being who had a part in making this show. Okay, that's all for now. Bye-bye, Instagram!"
"The show's new season got fans all excited. Dad so Sad wrote: " Well, the first season was perfectly amazing in both comedic structure and character building. Now I see this trailer for a new season that seems to have only gotten stronger/better than I could have anticipated these last two years waiting for its return." If Dad So Sad's words are anything to go by, and with some episodes already up, it's clear that Kelly and the team have brought the audience nothing but their best this time around. And as the episodes roll, we're looking forward to fan reviews of the second season.Instagram