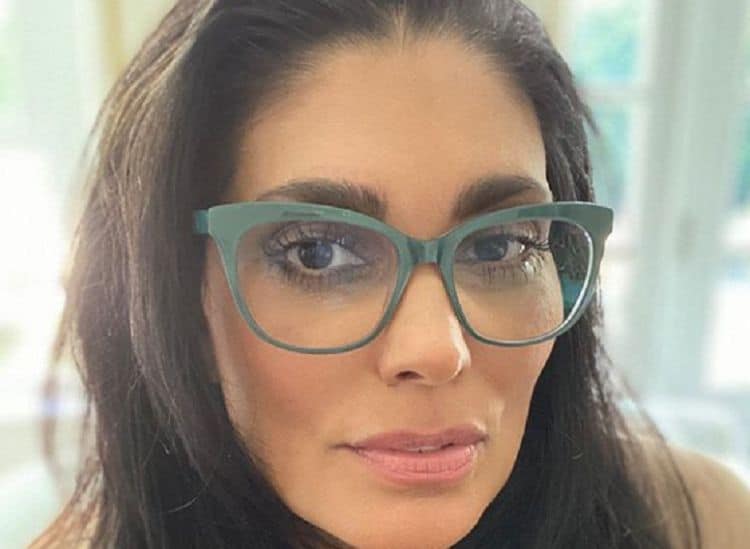 Rachel Roy is an American fashion designer who began her career as an intern at Rocawear. She was caught up in controversy in 2016 when many people believed Jay Z had cheated on Beyonce with her. Here are ten things about her that you may not know.
1. She Has Always Denied Being Becky With The Good Hair
When Beyonce released her album Lemonade in 2016 it included the song Sorry which was about infidelity. Many people believed that it was about Jay Z cheating on her with 'Becky with the good hair' which was widely believed to be a reference to Roy. This is a claim that she has always strenuously denied but her name also came up a few years earlier when footage of Solange Knowles shouting at Jay Z about his infidelity emerged. Beyonce has never commented publicly on the song but other people that were involved in the production of the album have said that Becky is just a metaphor and is not a real person at all.
2. She Has An Indian Father And Dutch Mother
Her father is a Bengali Indian that was born in Madras. Her mother was born in America but is of Dutch descent. When she was growing up the family lived in the town of Seaside in California. She also has a brother who is the chief film curator at the Museum of Modern Art in New York. Even though her and her brother now live in New York, their parents still live in California.
3. She Is Very Proud Of Her Indian Heritage
She believes that her Indian heritage has influenced many aspects of her life, and this is something that she is very proud of. You can see a great deal of Indian influence in the clothes that she designs but she also credits her heritage with providing her with a strong work ethic. Nicki Swift reports that she was working and contributing to the household when she was just fourteen years old. She also believes that her mother's Dutch heritage plays a big part in making her a strong woman. Roy considers her mother to be a role model to her and her daughters.
4. She Moved To New York After Finishing College
She attended the Washington Adventist University in Maryland but moved to New York as soon as she graduated. Her first job in the city was working as a wardrobe stylist. She then began interning at the fashion label Rocawear. During her time with this company she rose through the ranks to become the head of the women's and children's division. She met Damon Dash while she was working at Rocawear.
5. She Has Two Children
She has two children with her ex-husband Damon Dash. She admitted to One Kings Lane that she sometimes finds being a single parent difficult to balance with her working life. She always tries to make sure that her children are the priority when she is organizing her schedule. However, there are still times when she has to rely on her friends and family to help out with childcare when she has to travel due to work.
6. Her Marriage To Damon Dash Was Difficult
The relationship between Roy and Dash was difficult even before they were married. At the time that they got married, there were rumors that he had gotten a groupie pregnant. They were married for five years before she filed for divorce in 2009. After the split their children spent most of their time living with her. In 2015 she applied for a restraining order for Dash which also included an order of protection for their children due to his alleged drug use when his daughters were present. He is still allowed to see his daughters but the visits must be supervised.
7. She Is The Founder Of Kindess Is Always Fashionable
Roy founded Kindness Is Always Fashionable in 2010 when she designed a tote bag that was signed by 88 of her celebrity friends. The proceeds of these sales were donated to Unicef for their relief work in Pakistan where millions of people had been affected by severe flooding. She later carried on the work of this foundation by supporting projects that empowered women and children. It is her aim to give a voice to those that may not have otherwise been heard.
8. She Has Several Celebrity Clients
Her designs have been worn by a number of very famous faces such as Oprah Winfrey and Michelle Obama. The blog Mrs. O. which is dedicated to documenting the style of Michelle Obama reports that she has worn Rachel Ray designs on several occasions. This included meeting dignitaries from other countries. She has also featured on the Oprah Winfrey show on a number of different occasions.
9. Her RACHEL Rachel Roy Collection Is Exclusive To Macy's In The US
The only place you can buy anything from her RACHEL Rachel Roy collection in store in the United States is from Macy's. She has a similar deal in Canada where the collection is only available from The Bay. However, most items are available to buy online and they can be shipped to countries outside of the United States. This collection includes sportswear, shoes and accessories that are all set at an affordable price point.
10. She Has Written A Self Help Book
She wrote a book titled Design Your Life: Creating Success Through Personal Style which was published in 2016. She said at the time that this book was not just aimed at women as anyone could follow the advice that she has given. The idea of dressing in a way that gives you confidence is something that is relevent to both men and women. She has also recently released a teen novel that she wrote alongside her eldest daughter Ava. 96 Words For Love is a retelling of an Indian legend that is set in the modern day. The book has a foreword by the respected author James Patterson.